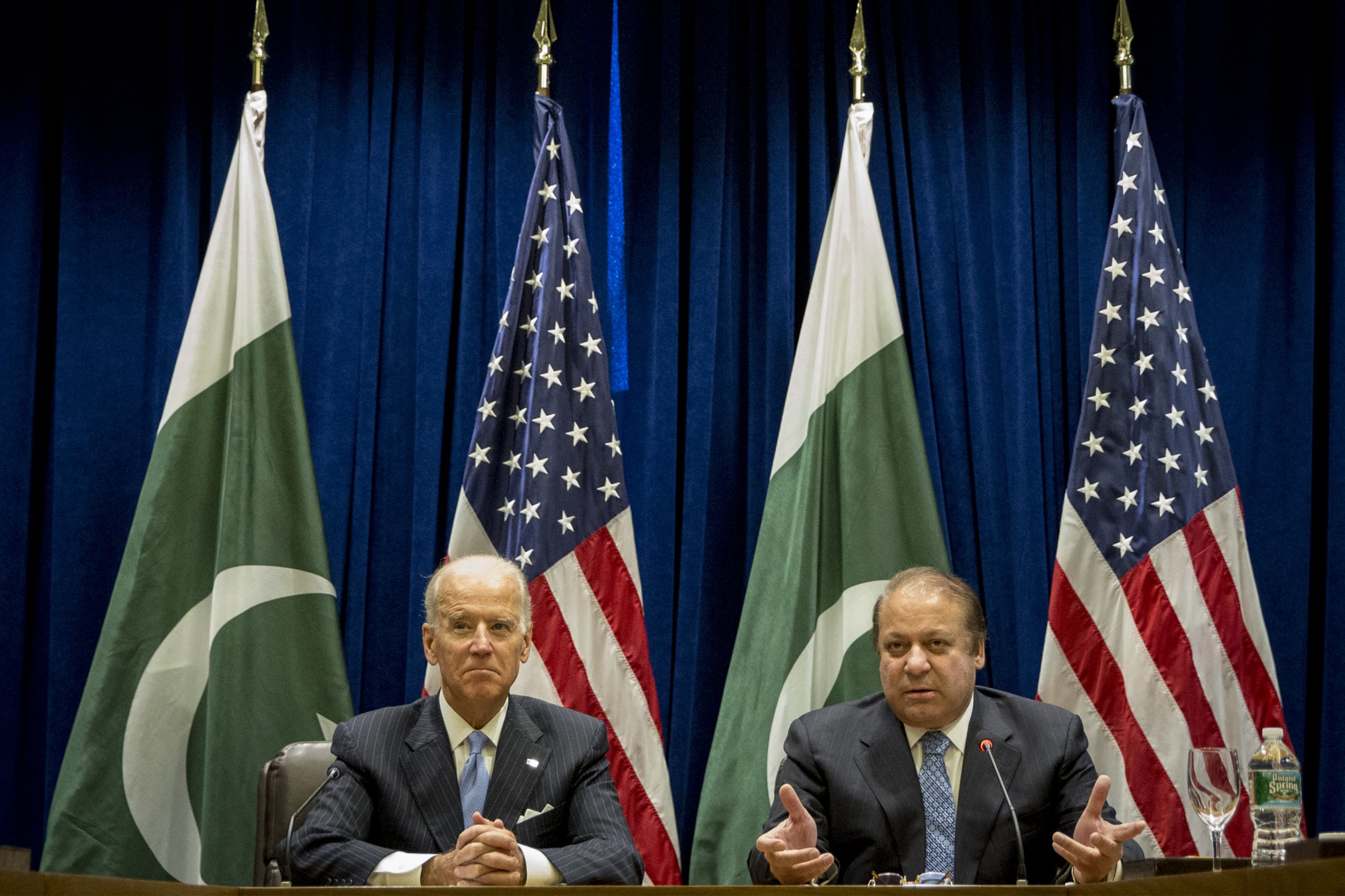 Recent battlefield successes point to renewed willingness by the United States to work with Pakistan on curbing Islamist militancy, but a promise Islamabad made in return – to bring insurgents to the negotiating table – looks a distant prospect.
Closer ties between Afghanistan, Pakistan and the United States are key to defeating the Taliban and al-Qaeda holed up on the Afghan-Pakistan border, especially as most foreign troops withdraw from Afghanistan by the end of the month.
The three nations are still suspicious of each other, but in the past week, cooperation brought some success.
A former top Pakistani Taliban commander, arrested by U.S. forces in Afghanistan last year, was repatriated to Pakistan. Two al-Qaeda leaders were reportedly killed in Pakistan.
The Pakistani Taliban, meanwhile, said the United States had stepped up attacks on their hideouts in Afghanistan with missile-firing drones, disrupting their attacks in Pakistan.
Afghanistan and Pakistan accuse each other of harboring insurgents and using them as proxy forces. The Pakistani and Afghan Taliban are allied but separate - both are trying to overthrow their government and establish an Islamic state.
In a change of tone following a visit to the United States last month by Pakistani army chief General Raheel Sharif, Pakistan now says it will drag the Afghan Taliban into talks if the United States helps defeat the Pakistani Taliban, said a Pakistani official privy to discussions with Washington.
"For now, the U.S. is acting on the Pakistani promise that if the Pakistan army's enemies are eliminated, Pakistan will help reconcile the Afghan Taliban," he told Reuters.
"The spike in attacks against al Qaeda does mean closer U.S.-Pakistan tactics. But it's tactical moves, not a deeper strategic shift ... Overall trust is still low."
As a further sweetener, this week the U.S. Congress is due to vote for $1 billion dollars in military aid for Pakistan for 2015.
However, $300 million of that hangs on evidence that Pakistan has cracked down on the Haqqani network, a group which carries out deadly raids in Afghanistan and is believed to have close ties to Pakistani intelligence.
DIALOGUE INTO ACTION?
Afghanistan and Pakistan have long had a rocky relationship. Pakistani officials admit they harbored anti-Afghan fighters in the past, and fear Afghanistan has done the same as revenge.
But the Afghans say a new era began when Afghan President Ashraf Ghani was inaugurated in September.
Last week, Ghani and Pakistani Prime Minister Nawaz Sharif had a warm meeting at a conference in London.
"The renewed Afghanistan-Pakistan dialogue was perhaps the most important regional development," said Jonathan Carpenter, U.S. deputy special representative for Afghanistan and Pakistan.
The month before, Ghani got a rapturous welcome on a state visit to Pakistan, as well as some immediate economic deals and vows of support for the Afghan peace process.
"We need to translate this unprecedented convergence of views ... into action," said Afghanistan's ambassador to Pakistan, Janan Mosazai.
For now, Afghanistan seems to be waiting to see what the United States and Pakistan can deliver. Ghani has yet to issue a formal strategy on Taliban negotiations.
Afghanistan said the United States did not consult it on the transfer of Latif Mehsud, the former Pakistan Talibannumber two, to Pakistan. But a member of Afghanistan's High Peace Council, tasked with negotiating with the Taliban, said it could be positive.
"The High Peace Council hopes the release helps Pakistan to deliver on its promises in support of the peace process," he told Reuters.
Until then, some of the long-standing mistrust will remain with the key issue for the United States being whether Pakistani security agencies, ever wary of Indian influence in Afghanistan, will rein in their Afghan militant "assets".
"The bottom line remains whether Pakistan can help shut down the Afghan Taliban and Haqqani Network," the Pakistani official said. "So far, the Americans don't believe there's any indication that will happen."