U.S., Philippines to Increase Joint Military Activities Despite Duterte's Promise to Push Out American Troops
Ties between the U.S. military and that of the Philippines are set to increase next year, despite previous pledges from the nation's President Rodrigo Duterte to curb relations with American forces.
After a meeting at the end of last week between Philippine military chief General Carlito Galvez and Admiral Philip Davidson, the U.S. Indo-Pacific commander, it was announced that joint defense and security will be expanded in 2019, the Associated Press reported.
Colonel Noel Detoyato, a Philippine military spokesman, said 261 joint exercises are scheduled for this year, increasing to 281 next year. These activities focus on maritime security, humanitarian aid missions and counterterrorism operations.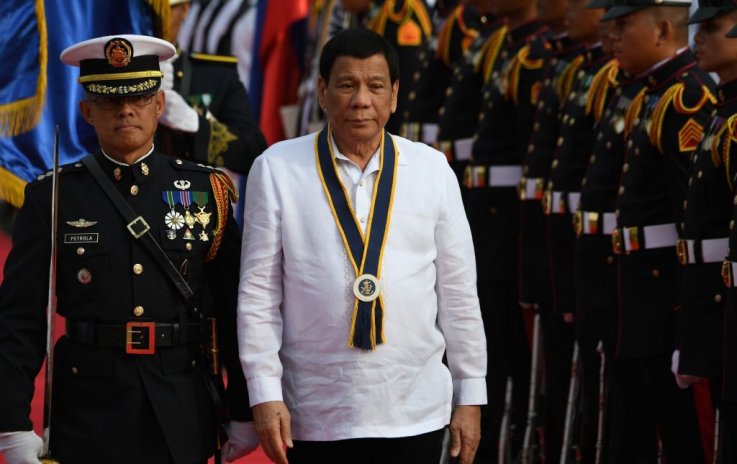 In late 2016, Duterte vowed in a speech that it "would be the last" year the Philippines and the U.S. conduct joint military operations.
"For as long as I am there, do not treat us like a doormat because you'll be sorry for it," the president warned, The Independent reported. "I will not speak with you. I can always go to China," he threatened.
Duterte further complained at the time that, despite being close allies with the U.S. for more than six decades, the arrangement had not been beneficial enough. "All we got are hand-me-downs, no new equipment. The Americans failed to beef up our capabilities to be at par with what is happening in the region," he said.
Regardless of the president's promise and critical rhetoric, joint operations and drills have continued. Made shortly after he took office, the comments were seen as part of Duterte's effort to improve strained ties with China.
In the past, the Chinese have expressed concern about military operations between the U.S. and the neighboring Asian nation. However, Beijing's ambassador to Manila, Zhao Jianhua, brushed the announcement of increased activities aside with only a veiled warning.
"It's a bilateral issue between the Philippines and U.S.," he said, according to the AP. "What we hope is that the military relations between those two countries will contribute to the peace and stability of this region."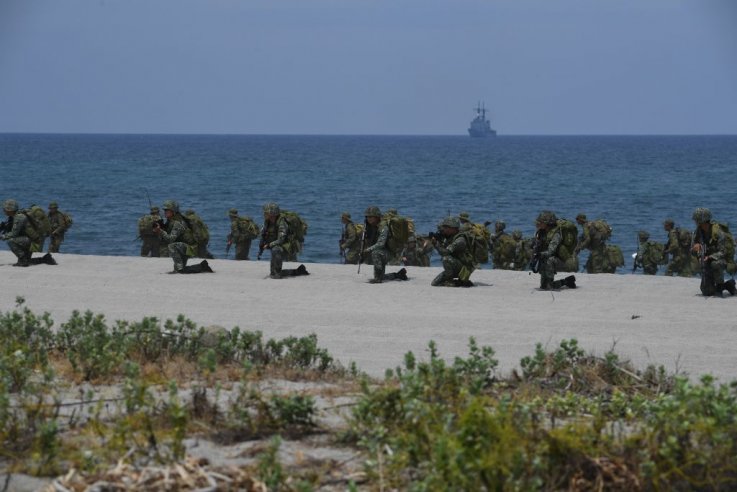 But tensions between the U.S. and China remain high in the region.
On Sunday, the USS Decatur sailed within 12 nautical miles of the disputed Gaven and Johnson reefs in the Spratly Islands, CNN reported. Beijing wants to assert power over the islands, but most of the international community does not accept its claim. U.S. officials said the maneuver, which was viewed as provocative by Beijing, was simply part of "freedom of navigation operations."
"I've noticed that other nations have also incurred certain diplomatic wrath out of Beijing for sailing their ships through," Secretary of Defense Jim Mattis said last week about such actions. "It's international waters, folks."
U.S., Philippines to Increase Joint Military Activities Despite Duterte's Promise to Push Out American Troops | World