U.S. Plans to Use Weapons of the Future to Take Down North Korean Missiles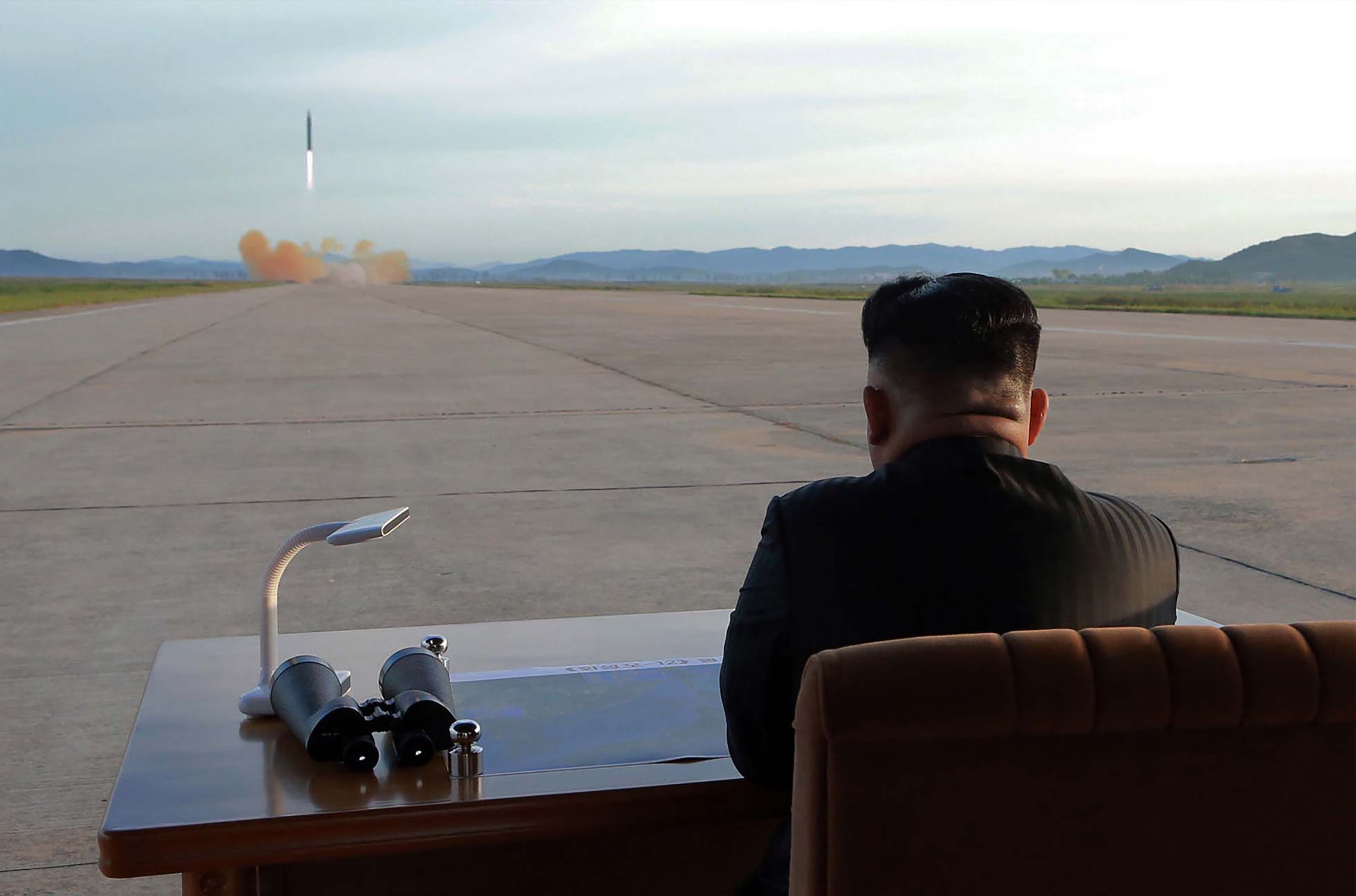 The Trump administration plans to expand its capacity to use cyber-weapons and drones capable of taking down a North Korean missile before it leaves the country's airspace.
In an emergency request to Congress early in November, the government asked for an emergency $4 billion to help combat the threat from North Korea, which in recent months tested a ballistic missile experts say could hit U.S. mainland.
Lawmakers and defense officials are concerned that the U.S.' missile defense system may not be sufficient to deter an attack—and want to expand the range of weapons at the disposal of military chiefs such as cyber-weapons designed to interfere with North Korean missile systems and drones to shoot them down minutes after they're launched, lawmakers and defense officials told The New York Times.
Trump praised the THAAD missile defense system, but tests revealed that the batteries stationed in Alaska and California to shoot down long-range missiles launched at the States are only effective about half the time.
"They're looking at everything," Thomas Karako, a senior fellow at the Center for Strategic and International Studies in Washington, who recently led two anti-missile studies told the Times. "What you're seeing is a lot more options on the table."
The Obama administration ramped up the U.S. capacity to sabotage North Korean missile launch systems through cyber attacks. However the potential efficacy of such attacks is uncertain.
"What you can achieve through cyber means is a little unclear because so little of North Korea's critical infrastructure is online," Tim Stevens, lecturer in global security at King's College London, told Wired in August.
The other option being considered for increased development is intercepting missiles when they are in their vulnerable launch phase, when they are relatively easy to detect and are still picking up momentum as they ascend through the atmosphere.
The U.S. Missile Defense Agency is working on boosting its launch phase interception capacity using high energy lasers, but it's implementation is considered years away.
Using drones could be a more effective way of targeting North Korean missiles in the launch phase.
"There are already American-built unmanned vehicles capable of detecting a North Korean missile in boost phase and destroying it with up to four interceptor missiles carried aboard the drone," wrote Hudson Institute fellow Arthur Herman in June.
"The unmanned aircraft could accomplish that while being stationed hundreds of miles off the North Korean coast, in international air space at an altitude of 45,000 to 55,000 feet."
The increased defense measures come with Trump and North Korean leader Kim Jong Un engaged in an escalating war of words—with the North Korean leader declaring last week that Trump had been sentenced to death by the country, after the U.S. president renewed calls for North Korea to abandon its nuclear program.