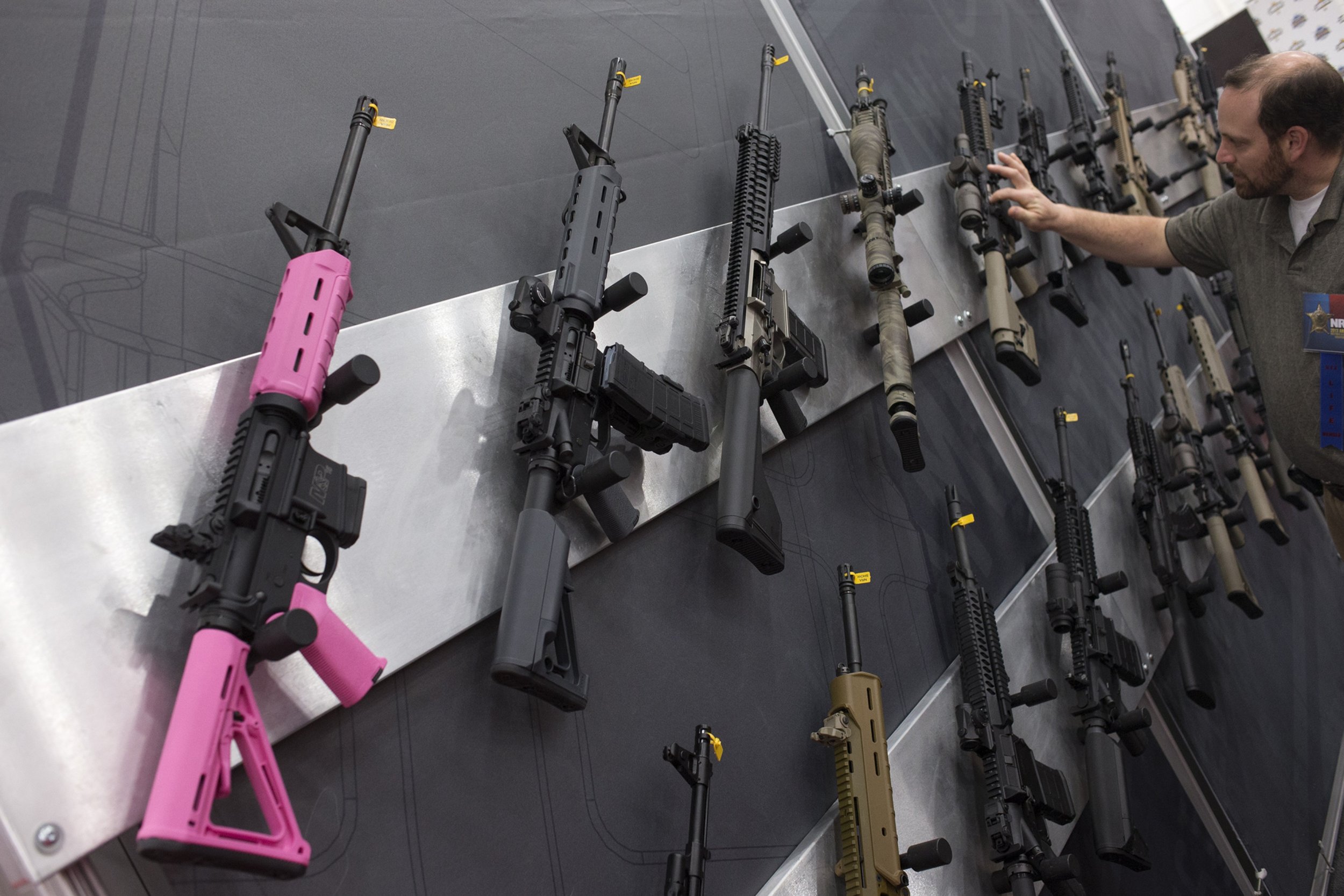 Police chiefs from across the United States called on Monday for universal background checks for firearms purchases, saying opinion polls consistently show that most Americans support such restrictions.
The proliferation of firearms is one of the factors behind a rise in homicide rates in many U.S. cities this year, according to senior law enforcement officials at the International Association of Chiefs of Police conference in Chicago.
Acknowledging the power of the gun lobby and the reluctance of Congress to enact stricter gun laws, the police chiefs told a news conference they were not anti-gun but wanted to keep weapons out of the hands of people with criminal backgrounds.
Current rules on background checks apply to licensed dealers, but up to 40 percent of firearms sales involve private parties or gun shows and do not require checks, the chiefs said.
"This is a no-brainer, this is the simplest thing in the world," Chicago Police Superintendent Garry McCarthy said. "It troubles me all the time."
Backing the effort is an alliance of organizations representing police chiefs and executives, such as the Major Cities Chiefs Association and groups representing women, Hispanic and African-American law enforcement executives and police chiefs, as well as campus law enforcement administrators.
McCarthy said he was passionate about the issue after four years on the job in Chicago, which has more shootings and killings than other big cities like New York and Los Angeles and where police seize illegal guns at a much higher rate.
The police leaders called for expansion of background checks to cover all gun purchases and for a stronger background check system to ensure all agencies share the same records including criminal and mental health backgrounds.
Mass shootings in the United States such as the one at a community college in Oregon this month where a gunman killed nine people typically renew calls by some officials for more gun control.
A Gallup poll released last week showed 55 percent of Americans preferred tighter regulations on gun sales, something the National Rifle Association generally opposes. Pro-gun groups say increased background checks for gun buyers could infringe on Second Amendment rights to keep and bear arms.
"We took on the tobacco industry years ago," McCarthy said. "We're not going to give up, it's the most obvious thing in the world what we have to do in this country. I have more faith in America."