The U.S. Is a "Police State," Says Chelsea Manning After CIA Pressure Ousts Her From Harvard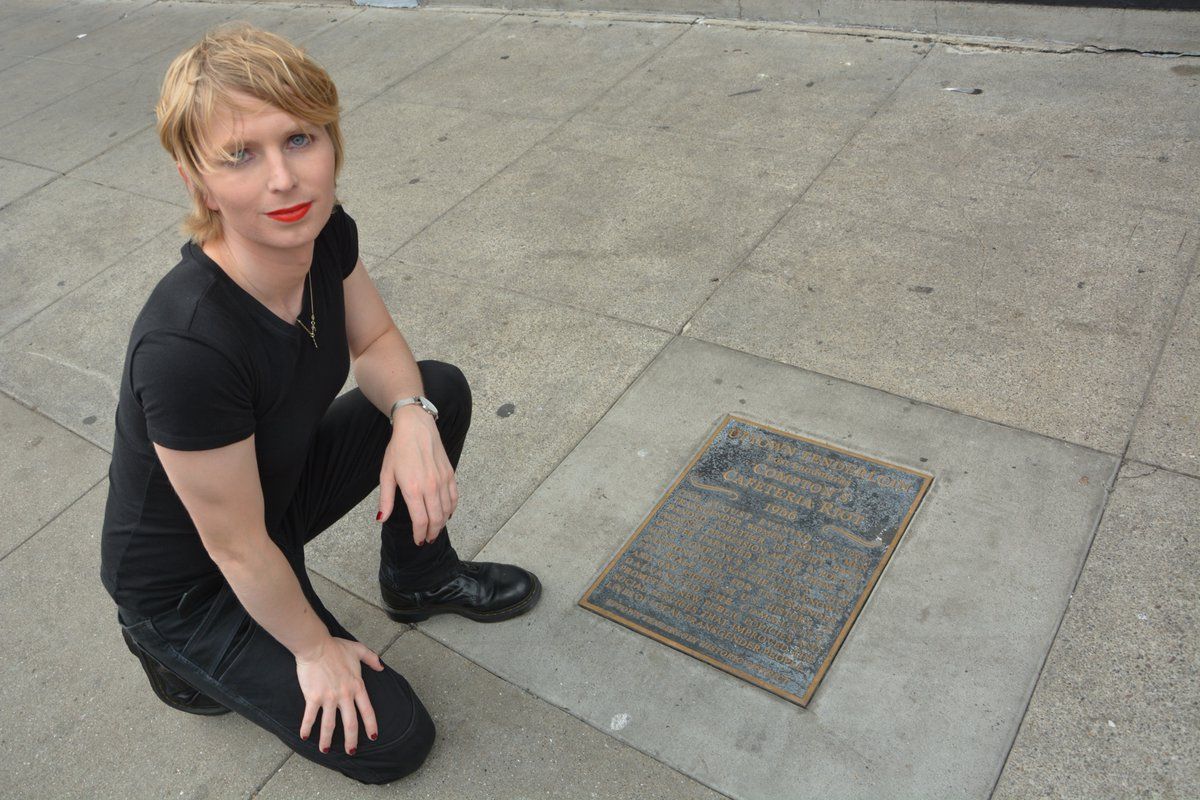 Chelsea Manning has condemned Harvard after the university revoked her visiting fellowship following criticism from CIA Director Mike Pompeo and other agency officials.
"This is what a military/police/intel state looks like," Manning tweeted early Friday, adding she thinks the Ivy League university's reaction is akin to the CIA determining "what is and is not taught at Harvard."
The John F. Kennedy School of Government, also known as the Harvard Kennedy School,
announced Wednesday that Manning was invited to speak to students for a day as a "visiting fellow."
Manning was imprisoned in 2010, and in 2013 she was sentenced under the Espionage Act to 35 years in prison for leaking nearly 1 million classified and sensitive diplomatic cables and documents about the Iraq War to the transparency group WikiLeaks. But she was released from a military jail in May after her sentence was commuted by former President Barack Obama.
Current and former CIA members were outraged by the news of her fellowship and protested the move Thursday.
CIA Director Mike Pompeo called Manning an "American traitor" in a letter to the school, abruptly canceling a talk he was about to give there. "My conscience and duty to the men and women of the Central Intelligence Agency will not permit me to betray their trust by appearing to support Harvard's decision with my appearance at tonight's event," Pompeo wrote.
Related: Chelsea Manning reveals why she leaked secret military documents in first interview since release
Former CIA Deputy Director Michael Morell resigned as a Senior Fellow at the Harvard Kennedy School in protest. "Unfortunately, I cannot be part of an organization that honors a convicted felon and leaker of classified information," Morell wrote in his resignation letter.
In an interview with ABC News' Nightline co-anchor Juju Chang soon after her release, Manning said she leaked the documents because "I have a responsibility to the public."
The documents revealed the U.S. failed to investigate serial detainee abuse and torture by Iraqi police and soldiers, as well as 15,000 previously unknown civilian deaths during the Iraq War, sometimes at the hands of U.S. soldiers.
After the CIA's outrage, the Dean of Harvard Kennedy School, Douglas W. Elmendorf, released a statement withdrawing his invitation to Manning. "I now think that designating Chelsea Manning as a Visiting Fellow was a mistake," he said. "I see more clearly now that many people view a Visiting Fellow title as an honorific, so we should weigh that consideration when offering invitations," he added.
Manning, he said, was invited to spend a day at the Kennedy School to meet with students and give a talk that may ask "hard questions and challenge what she has said and done."
"Any determination should start with the presumption that more speech is better than less," Elmendorf wrote. "In retrospect, though, I think my assessment of that balance for Chelsea Manning was wrong."
In response, Manning tweeted, "honored to be 1st disinvited trans woman visiting Harvard fellow," accusing the school's decision of chilling "marginalized voices under CIA pressure."
Early this year Wikileaks was found by key American intelligence agencies to have played a role in Russia's efforts to sway the 2016 election to candidate Donald Trump. Last year the group released large batches of emails stolen from the Democratic Party and candidate Hillary Clinton's election campaign.