U.S. Postal Service Faces Financial Crisis That Threatens to Shutter Agency by End of 2021
The U.S. Postal Service's days may be numbered if the cash-strapped agency can't find a way to improve its financial status.
The postal service has found itself at the center of a national debate because of a number of changes officials say were aimed at cutting costs. Lawmakers feared the initiatives would negatively affect the 2020 election, as a record number of Americans are expected to cast their ballot by mail amid the coronavirus pandemic. The measures included removing mail-processing equipment and blue collection boxes, as well as reducing hours and overtime pay.
On Tuesday, Postmaster General Louis DeJoy—a prolific Republican fundraiser handpicked by President Donald Trump to lead the agency—announced that the controversial money-saving initiatives would be halted until after November 3 to quell any suspicions that they were politically motivated. He said the USPS is "ready today to handle whatever volume of election mail it receives this fall."
But there are still concerns about the agency's future, given its troubled financial situation. The USPS hasn't turned a profit since 2006, and it's lost more than $85 billion since then. The agency has estimated that even in a best-case scenario, it could be out of cash by October 2021.
House Democrats are returning from their August recess early in the hopes of giving the USPS a boost. Speaker Nancy Pelosi said earlier this week that Democrats are set to introduce legislation this Saturday that will include a $25 million injection for the agency.
But $25 billion may not be enough for the embattled agency. Former Postmaster General Megan Brennan in April requested a $75 billion relief package from members of the House Oversight and Reform Committee, based on forecasts of USPS finances.
And the Democratic legislation isn't likely to go far in the Senate, where Republicans are planning to introduce a "skinny" coronavirus relief package that is expected to include an additional $10 billion for the Postal Service.
Trump and other Republicans have been railing against mail-in voting, claiming without evidence that it will lead to widespread voter fraud. Trump said last week that he opposed more funding for the USPS because he doesn't want it to be used for mail-in voting this November.
But the president later walked back some of those remarks, saying he would be in favor of $25 billion in aid for the cash-strapped agency from Congress "if they give us what we want."
Senate Majority Leader Mitch McConnell sang a similar tune, telling Kentucky's Courier-Journal on Tuesday that the standalone USPS bill from the House could be an opportunity to make headway in the stalled negotiations over coronavirus relief. But he said he didn't think his chamber would pass a "postal-only bill."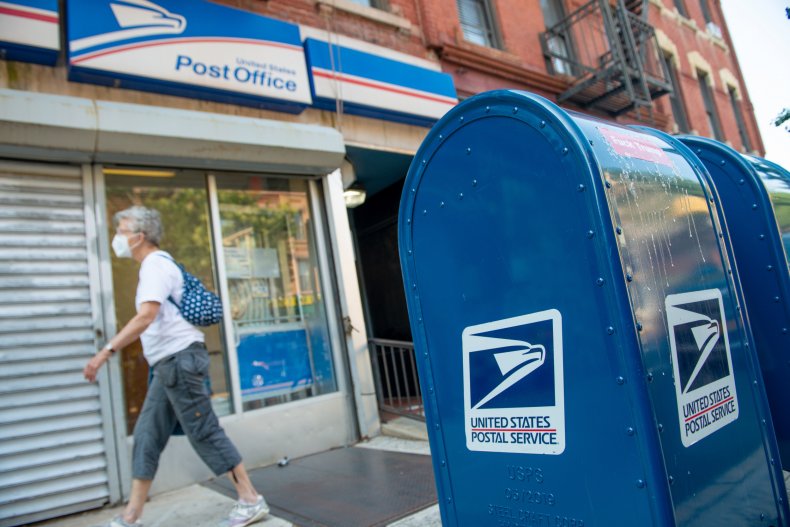 Earlier this month, DeJoy offered a somber picture of the 630,000-employee agency in his first public remarks since taking over in June.
"Our financial position is dire, stemming from substantial declines in mail volume, a broken business model and a management strategy that has not adequately addressed these issues," DeJoy said. "Without dramatic change, there is no end in sight, and we face an impending liquidity crisis."
So far, the only relief the USPS has received during the coronavirus pandemic is a $10 billion loan from the Treasury Department under the CARES Act. The agency said the borrowing would push off an "approaching liquidity crisis" but would not solve its "broken business model" or financial problems.
During an event with Politico on Tuesday, Pelosi urged people not to think of the USPS as a money-making enterprise.
"I think it's really important for the American people to know this: When they talk about the Postal Service, they say, 'Oh, they're losing money, we have to make this, this and this.' That's not the point. It's not a business. It's a service," the top Democrat said.