U.S. Postal Service Tracking Americans Social Media for 'Inflammatory' Posts
The United States Postal Service (USPS) has a program that collects information about Americans' social media posts, according to a new report published Wednesday by Yahoo News.
The news outlet obtained a March 16 memo about the so-called Internet Covert Operations Program, in which the agency's law enforcement arm—the U.S. Postal Inspection Service—said analysts "monitored significant activity regarding planned protests occurring internationally and domestically on March 20, 2021."
The memo goes on to state that "online inflammatory material has been identified, which suggests potential violence may occur; however there is currently no intelligence to suggest specific threats."
The two-page document included screenshotted posts from Parler, Facebook and other sites.
One example showed Parler users discussing how the World Wide Rally for Freedom and Democracy would be an opportunity to "fight" and "do serious damage." The agency also identified a North Carolina Proud Boy member by name as they posted about the rally.
The memo said that analysts were "monitoring these social media channels for any potential threats stemming from the scheduled protests and will disseminate intelligence updates as needed."
When asked about the program, the U.S. Postal Inspection Service told Yahoo News that as the "primary law enforcement, crime prevention, and security arm of the U.S. Postal Service," it is responsible for enforcing "the laws that defend the nation's mail system from illegal or dangerous use; and ensure public trust in the mail."
Newsweek reached out to the USPS and the Postal Inspection Service for comment, but did not receive responses before publication.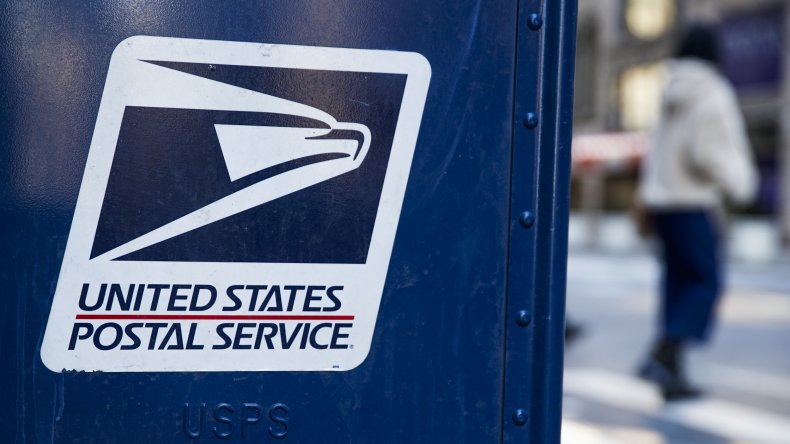 The USPS has been under intense scrutiny over the past year after postal workers sounded the alarms over changes Postmaster General Louis DeJoy made to the agency in the wake of major financial issues. Those changes included cutting overtime and limiting post office hours. Images of the agency's blue mailboxes and high-volume mail being taken away went viral on social media.
The operational changes sparked concern that the 2020 election would be impacted as millions of Americans were expected to vote by mail due to the coronavirus pandemic. At one point, the USPS sent letters to more than 40 states warning that ballots may not be delivered in time for the election.
Despite resounding calls for his firing and resignation, DeJoy—who was appointed by former President Donald Trump—has retained his role as leader of the agency into President Joe Biden's administration.
Last month, Dejoy outlined his 10-year reorganization plan for the USPS. The proposal includes longer delivery times for first-class mail, reduction of post office hours, and higher prices.