Donald Trump Makes His First Speech as President-Elect of the United States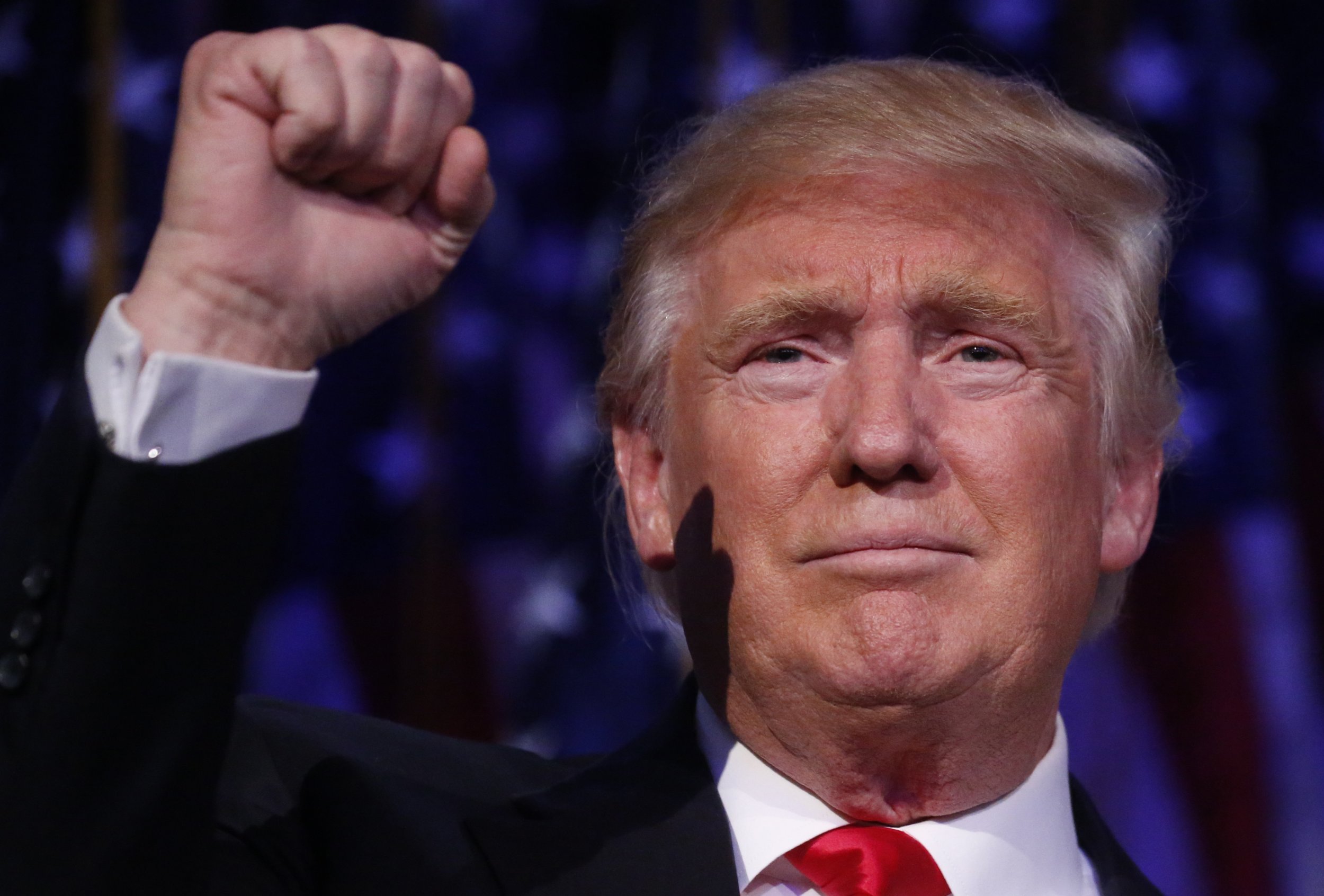 Donald Trump has addressed his supporters at a victory rally at the Midtown Hilton hotel in New York after clinching the U.S. presidency on Wednesday. The Republican candidate began his speech by saying that he had received a call from the Democratic nominee, Hillary Clinton, congratulating him on his victory.
Striking a more conciliatory tone than in previous speeches and debates, Trump praised Clinton for her tenacity throughout the election campaign. "Hillary has worked very long and very hard over a long period of time, and we owe her a major debt of gratitude for her service to our country," Trump said.
The 45th president-elect went on to acknowledge the splits across the U.S. that the presidential race had revealed and sometimes created. Trump added that with his win, he hoped that these schisms could be mended. "Now it's time for America to bind the wounds of division," Trump said. "It's time for us to come together as one united people."
Acknowledging that both his candidacy and election have proved controversial, Trump promised that he would "be a president for all Americans," despite the thousands of people who have protested against his policies and views, which they perceive as divisive.
To his opponents Trump said: "I am reaching out to you for your guidance and your help so we can work together and unify our great nation."
Then Trump returned to his familiar rhetoric and the idea behind his campaign slogan of "Make America Great Again." To loud cheers he said: "We have a great economic plan, we will double our growth and have the strongest economy anywhere in the world."
Though Trump did not detail his economic plans on Wednesday, he has previously said that he would offer tax cuts to all Americans and get tough on international trade, particularly with China.
Despite his often bellicose language to other countries, notably China and Mexico, Trump said that he would work well with foreign nations. "We will have great relations, we expect to have great, great relations," the president-elect said. "I want to tell the world community that while we will always put American interest first we will deal fairly with everyone… we will seek common ground not hostility."
At the end of his speech Trump thanked his family, team and various Republican figures, including those who ran against him during the primaries. At the last minute, Trump remembered to thank his vice-president-elect, Governor Mike Pence of Indiana.