U.S. to Provide $419 Million in Additional Humanitarian Aid for Syrians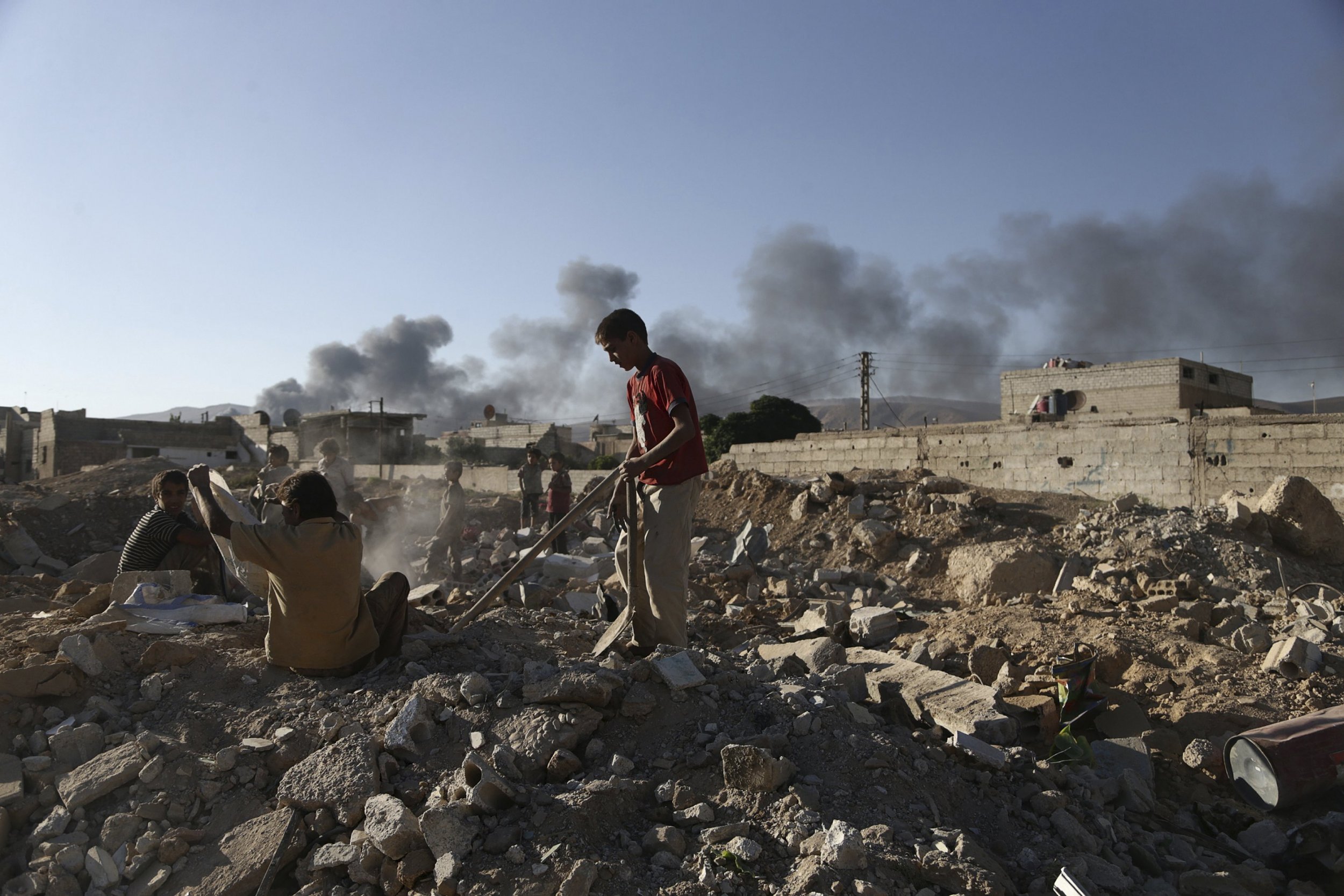 The U.S. will provide an additional $419 million in additional humanitarian funding for Syrians both in Syria and in refugee camps and communities in the region, the United States Agency for International Development (USAID) announced Monday.
The funding, which will come from the State Department and the USAID, brings the total amount of U.S. humanitarian funding for the crisis to $4.5 billion since 2012. The U.S. is the largest donor of humanitarian aid to Syrians. Part of the funding will go toward medical care, including vaccination against measles and polio, safe drinking water and food and shelter for the 12.2 million Syrians—more than half the population—in need of humanitarian assistance, the USAID said. It will support the operations of a number of nongovernmental organizations and United Nations agencies working in Syria, including UNICEF and the U.N.'s refugee agency.
The funding will also help regional governments in countries where large numbers of Syrian refugees have fled. More than $29 million will go to Turkey, home to nearly 2 million Syrian refugees; $75.5 million will go to Lebanon, home to more than 1 million Syrian refugees; and nearly $44 million will go to Jordan, where more than 650,000 Syrian refugees live.
"With winter fast approaching, this new assistance will also provide much-needed relief items such as warm blankets, mattresses, and winter coats to help Syrians cope with the upcoming harsh weather," the USAID said.
The announcement comes days after the USAID announced $89 million in additional humanitarian aid to Yemen, which is embroiled in a conflict between government forces and fighters aligned with the Houthi rebel group, which has been in control of the Yemeni capital of Sanaa since September.
On Sunday, Secretary of State John Kerry announced the U.S. will resettle 85,000 refugees from all over the world in 2016 and will increase the number to 100,000 in 2017. Kerry did not say how many of those refugees would be from Syria. Earlier this month, the White House announced the U.S. will accept 10,000 Syrian refugees in 2016, an increase over previous estimates of between 5,000 and 8,000.
The Syrian civil war, which is now in its fifth year, has killed more than 220,000 Syrians, which is a "conservative estimate," according to the United Nations. More than 4 million people have fled the country, hundreds of thousands of them making the dangerous sea journey to Europe, while millions remain displaced inside Syria and are at daily risk from violence, mutilation and death.