The owner of a small radio station near Kansas City, Missouri, says he is defending free speech by airing a controversial Russian state-sponsored program, which critics have dubbed "pro-Putin propaganda."
Peter Schartel is paid $5,000 a month to air Radio Sputnik, a program funded by the Russian government, on his broadcasting company's KCXL station. Schartel's company is just one of two in the U.S. that accepts money from the Russian-backed program, according to the Associated Press.
Schartel first started airing the program in January 2020 for financial purposes and has continued to do so since Russia invaded Ukraine last month. Critics have subsequently accused him of being a "traitor" and promoting misinformation during the war.
Earlier this month, the Kansas City Star strongly criticized him for "bombarding" listeners with "pro-Putin talk."
"Supporting Radio Sputnik, especially during a time of war in Europe, is unpatriotic, if not un-American," the Star wrote in a recent editorial. "We advise KCXL to drop all programming that paints (Russian President Vladimir) Putin in a positive light. The Russian president is no victim; he is for sure no war hero."
Nonetheless, Schartel defends airing the content as an exercise of his own free speech.
"Some will talk to me, but others will still call me a piece of whatever," he told the AP. "What I am thankful for is we are still living in a country where they can call me up. Even if they aren't thinking about free speech they're exercising that right."
Radio Sputnik is produced by a U.S. branch of Rossiya Segodnya, which is operated by the Russian government. The program has been accused of spreading false and misleading information about Ukraine, and is often highly critical of U.S. policies and leaders, according to the AP.
The National Association of Broadcasters (NAB) issued a statement on March 1 urging radio broadcasters in the U.S. to exclude Radio Sputnik and other Russian-sponsored programs to avoid spreading falsities amid the ongoing war.
"We believe that our nation must stand fully united against misinformation and for freedom and democracy across the globe," NAB President and CEO Curtis LeGeyt said in a statement, adding that the NAB is a "fierce defender" of free speech, but that it refuses to condone Russian misinformation.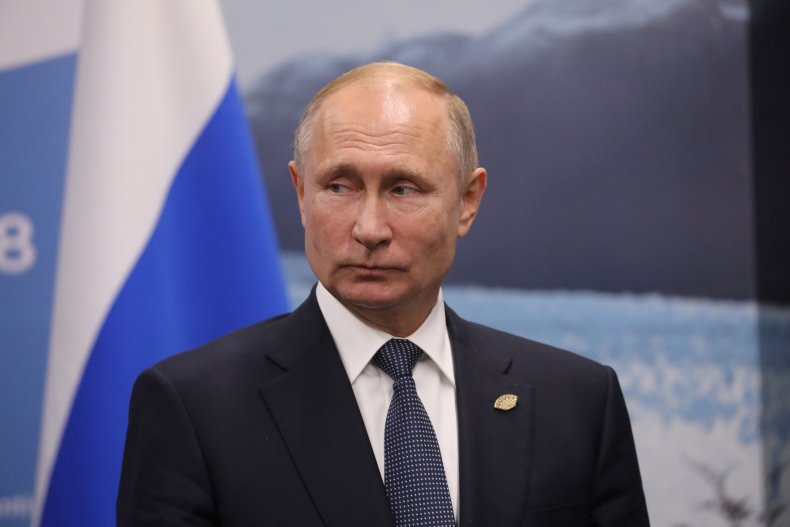 Aside from airing Radio Sputnik, KCXL has been criticized for airing shows that are heavily religious and promote right-wing conspiracy theories. One of its programs, TruNews, has been criticized by the Anti-Defamation League for spreading antisemitic, Islamaphobic and anti-LGBTQ messages, according to the AP.
During another recent broadcast on KCXL, several hosts and guests were heard spreading unsubstantiated claims about Ukraine's government, including Russian government lies that Ukrainian leaders are "Nazis," the AP reported.
"KCXL was a standard-issue, right-wing propaganda station before it became Putin's Midwest hub. But apparently, rah-rah Moscow agitprop paid better," the Star added in its editorial.
Still, Schartel says he has no plans to pull Radio Sputnik from the airwaves.
"If I did [cut the program] we'd be doing exactly the primary thing we criticize the old Soviet Union and other communist regimes of doing where they don't allow free speech," he told KCUR.
Newsweek contacted KCXL for additional comment, but did not hear back in time for publication.