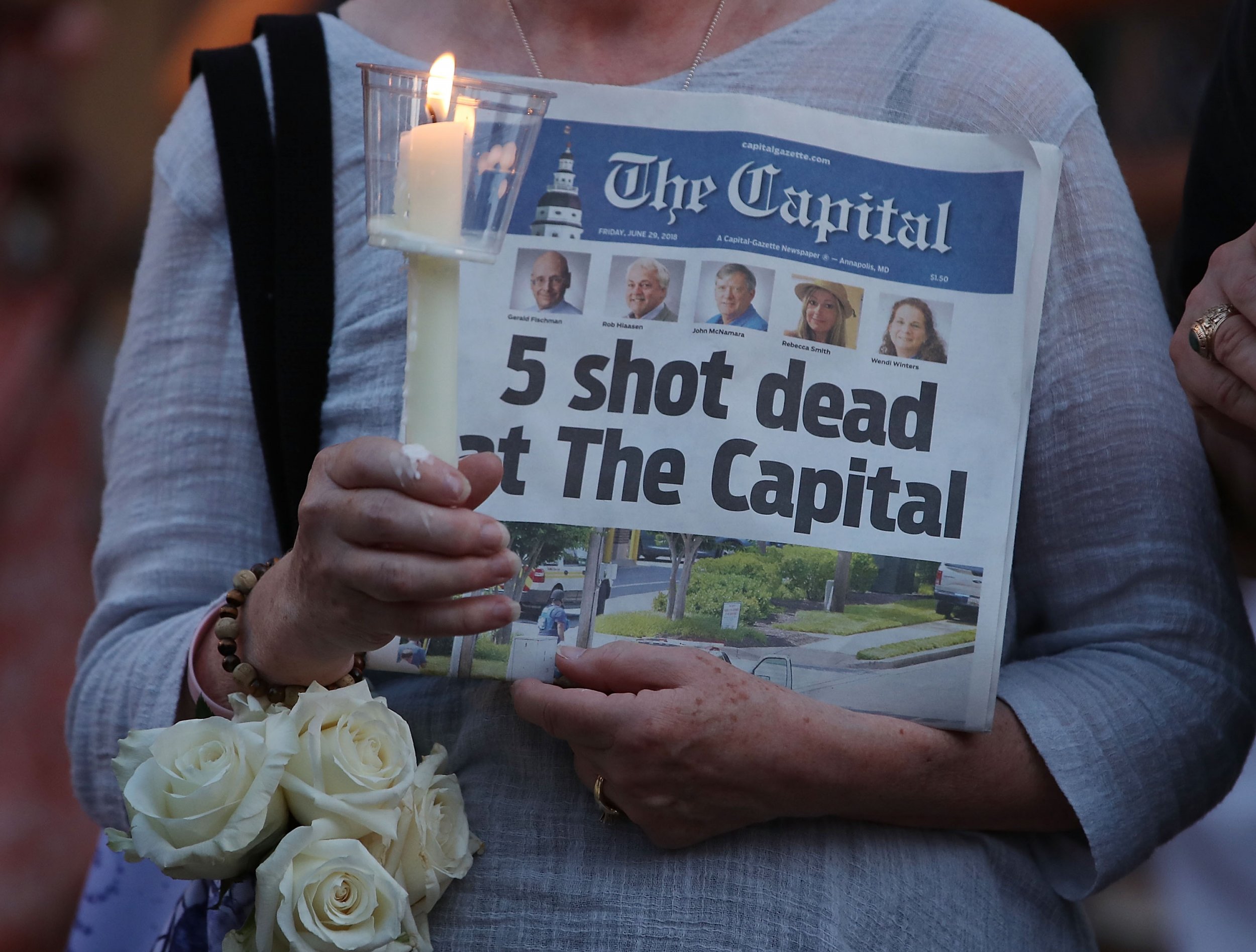 Reporters Without Borders ranked the United States as one of the deadliest countries for journalists after six reporters were killed while doing their jobs.
The organization's 2018 Worldwide Round-up report, released earlier this month, was the first time the U.S. was listed as one of the most deadly nations for reporters, according to The Hill.
Four reporters died during the June shooting at the Capital Gazette in Annapolis, Maryland, which killed a total of five people. A falling tree killed an anchor and a cameraman who were covering Subtropical Storm Alberto in North Carolina in May.
Fifteen journalists were killed in Afghanistan, while 11 died in Syria, nine in Mexico and eight in Yemen. Six also died in India
The ranking among the world's deadliest countries for reporters comes after the U.S. fell for two consecutive years in Reporters Without Borders' press freedom ranking. In April, the organization released its 2018 World Press Freedom Index, which evaluates "pluralism, media independence, media environment and self-censorship, legislative framework, transparency, and the quality of the infrastructure that supports the production of news and information."
In a report released in May, Reporters Without Borders said threats to U.S. press freedom included whistleblower prosecutions during the Obama administration, President Donald Trump's verbal attacks against the press, slow responses to freedom of information requests, an increase in border stops and searches and lack of law enforcement recognition of journalists' rights to report.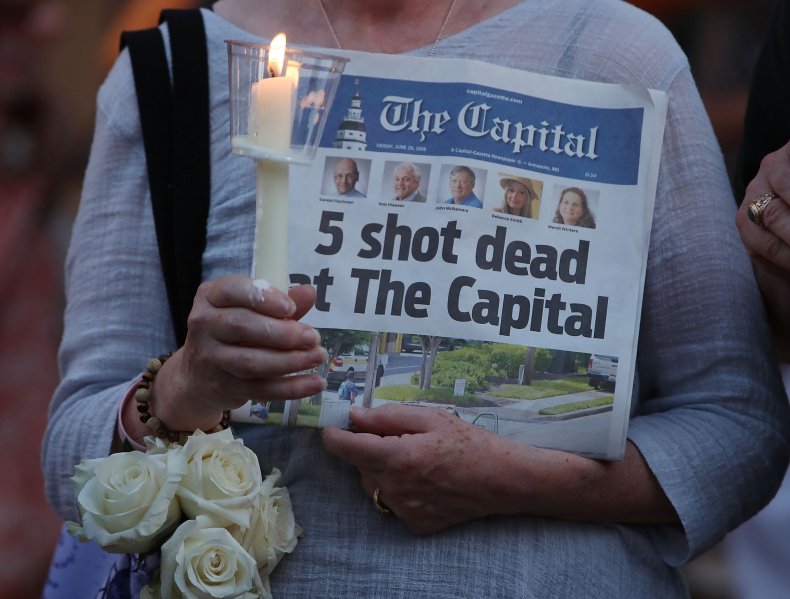 The Worldwide Round-up report, which covered January 1 to December 1, showed "an unprecedented level of hostility toward media personnel," a news release for the report said, also noting that "imprisonment, hostage-taking and enforced disappearances have all increased."
Eighty reporters were killed in connection with their work, an 8 percent rise from 2017. The number of journalists imprisoned also increased from 326 to 348.
"The hatred of journalists that is voiced, and sometimes very openly proclaimed, by unscrupulous politicians, religious leaders and businessmen has tragic consequences on the ground, and has been reflected in this disturbing increase in violations against journalists," Reporters Without Borders Secretary-General Christophe Deloire said in a statement. "Amplified by social networks, which bear heavy responsibility in this regard, these expressions of hatred legitimize violence, thereby undermining journalism, and democracy itself, a bit more every day."
The end-of-year report was preceded by the murder of Saudi Arabian columnist Jamal Khashoggi, who was killed inside the Saudi Consulate in Istanbul in October. The organization also noted the murder of investigative journalist Jan Kuciak, who, along with his wife, was fatally shot in February in Slovakia.