U.S. Is Recruiting Russian Journalists as Agents, Says Moscow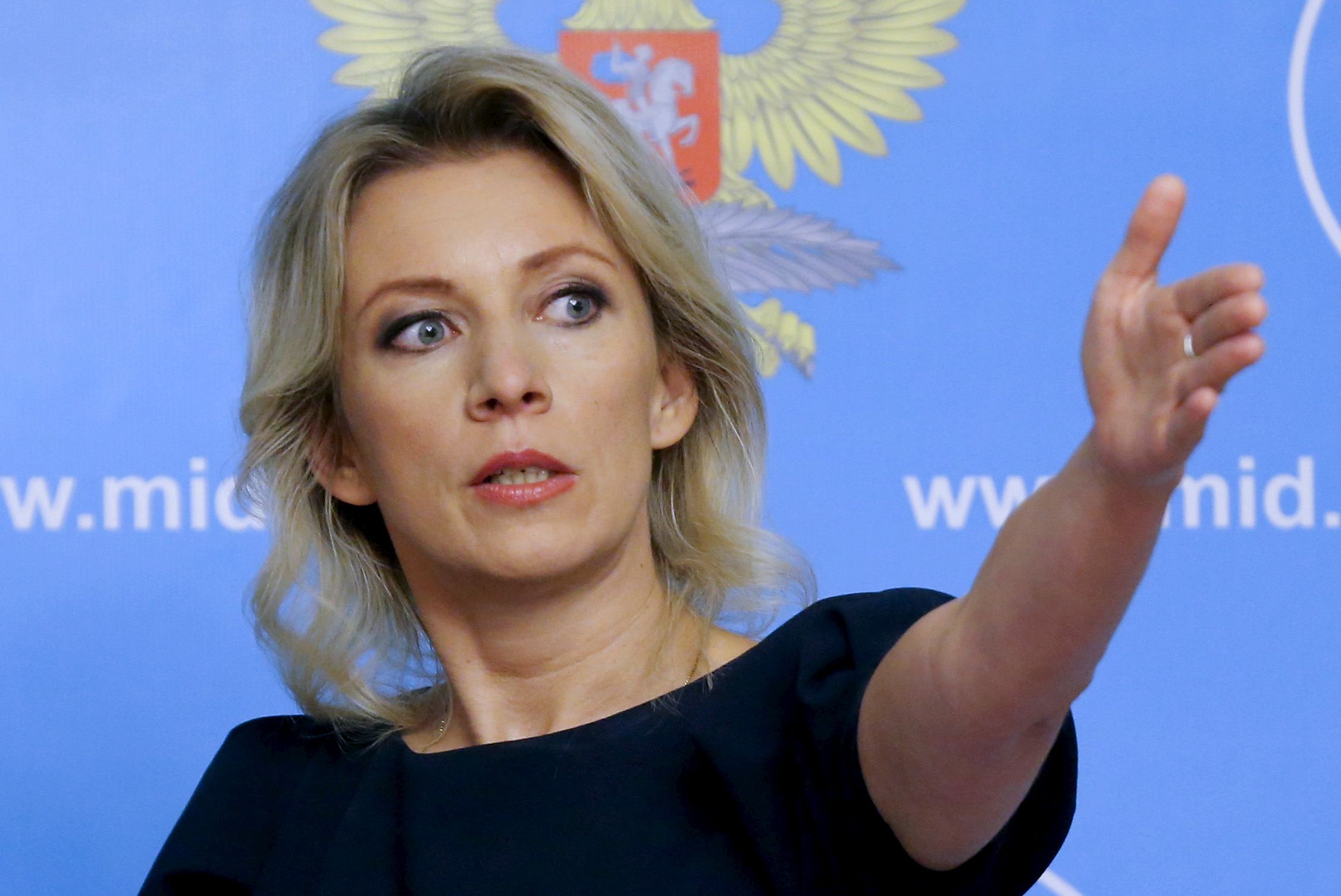 Russia is accusing U.S. intelligence agencies of trying to recruit its journalists as agents in an act of "severe pressure," the Interfax news agency reports.
Speaking at her Wednesday press briefing, Russian Foreign Ministry spokeswoman Maria Zakharova said the trend was something Moscow has observed among its journalists in the U.S. and elsewhere.
"This is aggression," she said, though provided no evidence or anecdotal example of this alleged recruitment drive. "Aggression in the information sphere and not only in relation to the Russian Federation. We regard this as an attempt against the freedom of speech in the world as a whole."
Read more: After almost 30 years of service, the Russian flagship that pumped black smoke when sailing is getting repairs
Zakharova said that Russia would raise the issue with "American colleagues" and "the global community," arguing that Russian media overseas was under duress. The issue is on the agenda of Foreign Minister Sergei Lavrov ahead of the meeting he plans to have with his U.S. counterpart this week in Austria.
"The relevant information will be handed to the American side tomorrow over the course of planned negotiations in Vienna," Zakharova said. She made similar allegations in January, telling Russian state TV channel Rossiya 1 that the U.S. attempted to recruit an unnamed Russian diplomat.
Russia's Deputy Foreign Minister Sergei Ryabkov said earlier this week that relations with the U.S. at present resemble the Cold War, as the two countries have requested that one another's state-funded media outlets register as "foreign agents" on one another's soil.
In the U.S. this applies to RT and Sputnik while in Russia this applies to Voice of America and eight other outlets. The main difference between the move is that while the U.S. media can often be critical of the government and the big media companies are privately owned, in Russia the state owns the largest outlets in print and broadcasting.
This takes place against a backdrop of ongoing controversy, namely the allegations of all U.S. intelligence agencies that Russia hacked the U.S. election campaign last year, in an attempt to interfere with the result and the credibility of the U.S. election system.
During their meeting in Vienna, Lavrov and Tillerson will likely also discuss the mounting crisis around North Korea's incessant missile and nuclear testing, Ryabkov has said.
The Department of State was not immediately available to comment on Zakharova's accusations.