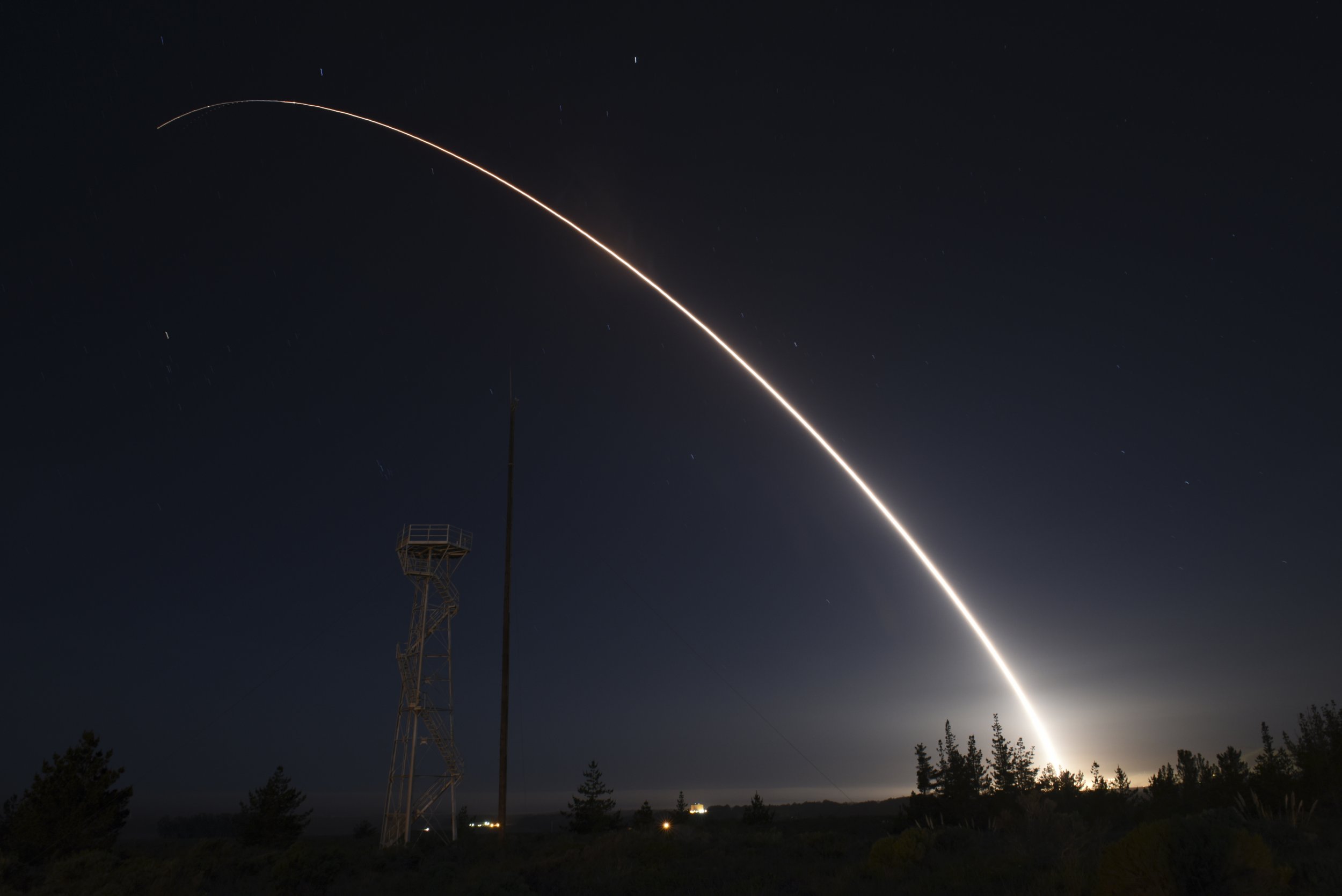 As President Donald Trump calls on the nation to increase its nuclear might, the Air Force is taking steps to carry out an Obama administration plan to comply with an arms control treaty with Russia and reduce its nuclear arsenal. That means the Air Force will soon have its lowest arsenal of deployed nuclear missiles in nearly 60 years,the Associated Pressreported Monday.
The Air Force's intercontinental ballistic missile force will reduce its nuclear missiles from 450 to 400, the first reduction in a decade, by April. The plan has long been in place. President Barack Obama renewed the deal with Moscow in 2010 and in 2014 announced he would downsize the Air Force's intercontinental ballistic missile force.
Under the original deal signed by the U.S. and the USSR in 1991, Moscow and Washington could deploy up to 1,600 intercontinental ballistic missiles and 6,000 warheads. The new deal stated that each nation may have a maximum of 700 deployed intercontinental ballistic missiles, submarines and bombers, along with 1,500 warheads. Both nations have until February to meet the terms of the treaty.
But Trump has complained from the campaign trail and since taking office that the U.S. is too far behind Russia when it comes to nuclear weapons. In December, he tweeted that the U.S. must "greatly strengthen and expand its nuclear capability until such time as the world comes to its senses regarding nukes."
Russia has the world's most nuclear weapons with 7,300, according to the non-partisan Ploughshares Fund, which calls for a reduction in the number of nuclear arms. The United States has 6,970 nuclear weapons.
Daryl Kimball, executive director of the Arms Control Association, has argued against Trump's plan to increase nuclear weapons. "It's important for the United States to stay on schedule," he said of complying with the treaty. Doing so, he said, "will help ensure that Russia does the same."