U.S. Reexamining Applications for 100,000 Iraqi Refugees, as Some Are Suspected of Fraud
Authorities are conducting an investigation into possible fraudulent applications from Iraqis seeking resettlement in the United States under refugee status.
The State Department is reexamining applications from more than 104,000 people after about 4,000 applications were found to be suspected of containing false information, according to a Reuters report.
Over 500 Iraqis that have been accepted as refugees have already been implicated in the alleged fraud, Reuters said. They could now face deportation, according to a document sent to Congress, which says there is "no indication to date that any of these 500+ individuals have ties to terrorism."
In January, U.S. officials announced a 90-day freeze of the Iraqi "Direct Access" refugee program, which was later extended in April without a given end date. The State Department's action came after three Iraqi nationals were accused of fraud, records theft and money laundering.
The Direct Access program was created by Congress in 2008 with the intent of allowing Iraqis who had worked for the U.S. government in Iraq to resettle in the U.S. It shortened the process for Iraqis to obtain U.S. refugee resettlement status by eliminating a requirement for referrals from the United Nations' refugee agency.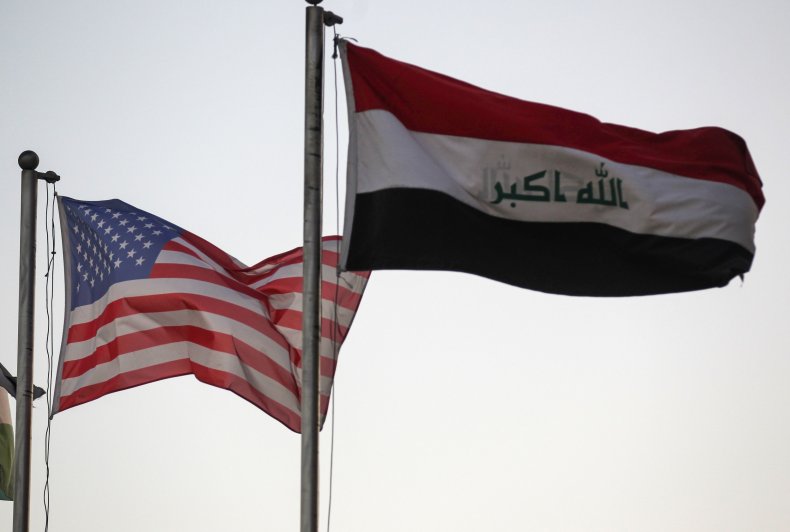 Iraqis inside or outside of Iraq who felt their lives were in danger because they worked for the U.S. government are eligible for the program. Also eligible to apply are Iraqis who worked for U.S. media outlets and humanitarian groups that received U.S. government grants. Family members of those who worked for the U.S. government can apply as well.
President Joe Biden's administration has considered starting a program like Direct Access for Afghans, according to Reuters, although there reportedly are now reservations, given the problems surrounding the Iraqi program.
The suspension of the Iraqi program halted the processing of more than 40,000 applications, which covers over 104,000 people, Reuters said after reviewing a State Department report. The news agency also noted the presence of a list of companies and cases associated with suspected fraud that are being investigated. That list contains over 4,000 people who are restricted from traveling to the U.S.
Reports from the State Department, the indictment and other documents do not state the alleged scheme's purpose, according to Reuters. However, a State Department investigator's federal court affidavit says applicants paid for stolen digital files that provided them with information that allowed them to "potentially secure admission to the United States...when that would not otherwise have occurred."
A State Department document indicated that more than 47,750 Iraqis have already been resettled in the U.S. through the Direct Access program, Reuters said.
No timeline has been provided for the investigation.
When contacted by Newsweek, a State Department spokesperson declined to comment for this story, saying it was an ongoing investigation.
Update 06/18/21 3:50 p.m. EDT: This story has been updated to include a response from the State Department.