U.S. to Release Israeli Spy Jonathan Pollard From Prison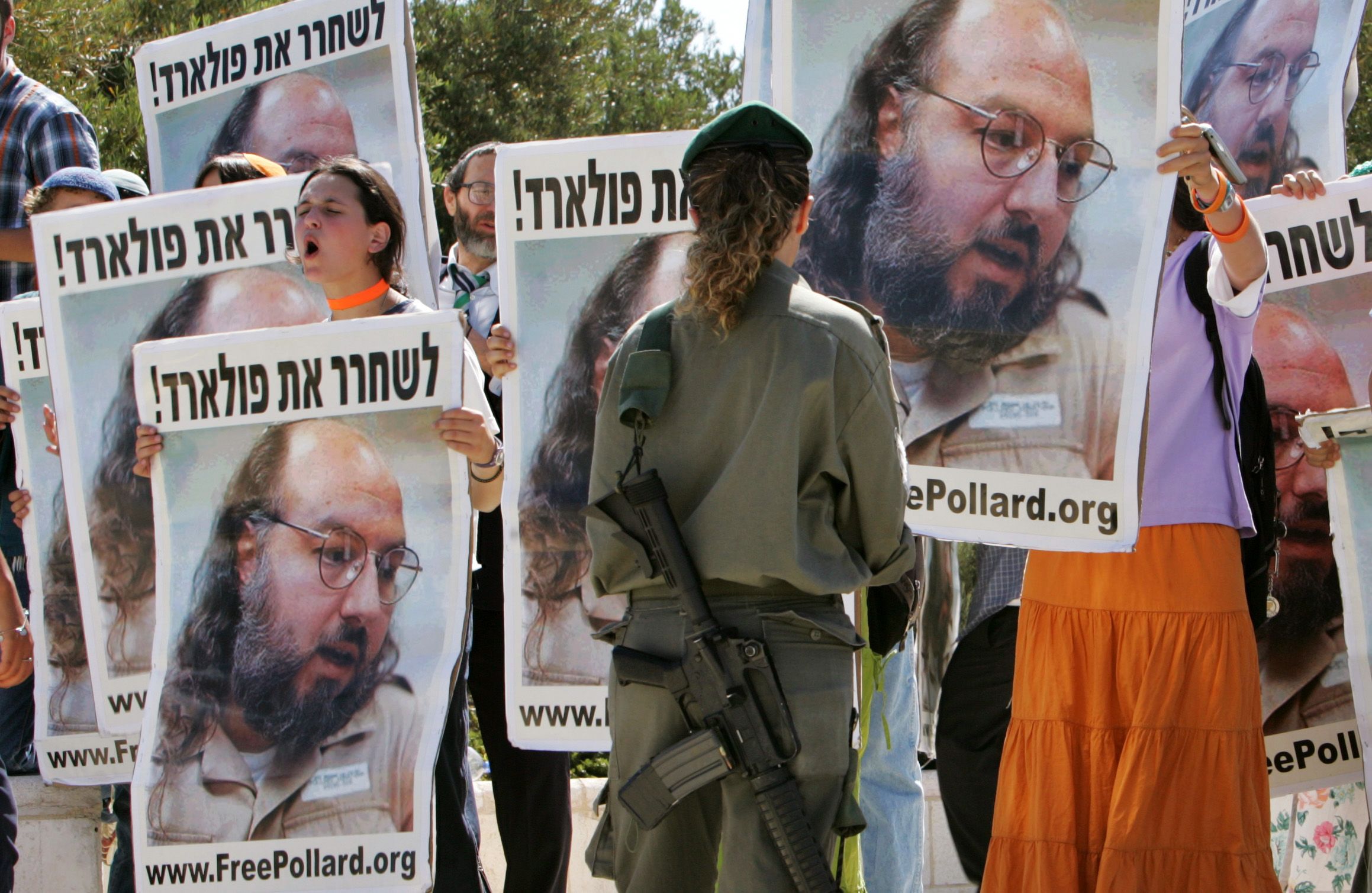 Jonathan Pollard, the American citizen convicted of spying on behalf of Israel, is to be released from a U.S. prison on Friday after 30 years' incarceration—but his request to leave the country will not be granted.
Pollard, now 61, handed classified U.S. documents to Israeli intelligence in his role as a Navy intelligence analyst and was given a life sentence in 1987. He will be released from a prison in North Carolina after authorities accepted his parole application.
Pollard wishes to return to Israel to be reunited with his second wife, Esther, but his parole conditions stipulate that he cannot leave the country without permission for another five years. He will also be made to wear an ankle monitor.
His lawyer Eliot Lauer said earlier this year that if he cannot move back to Israel, Pollard will reside in the New York area.
Related: Does Israeli Spy Jonathan Pollard Have $1 Million Waiting in a Swiss Bank Account?
Pollard said at the time of his arrest that he was only handing over the documents because the U.S. was not passing on vital intelligence. Israel denied he was spying for its intelligence services until it admitted he worked for them in 1998. He became an Israeli citizen in 1996.
Israeli governments under Prime Minister Benjamin Netanyahu and a number of predecessors have attempted to secure his release from prison and his return to the country. However, the U.S. intelligence community views Pollard's actions as a betrayal of U.S. security and the White House has said that it would not intervene to grant Pollard's request, The New York Times reported.
Pollard is the only American national ever to receive a life sentence for working for the intelligence services of an ally.