U.S. Report on War in Afghanistan Shows Historic Losses, But Hides Death Toll Previously Made Public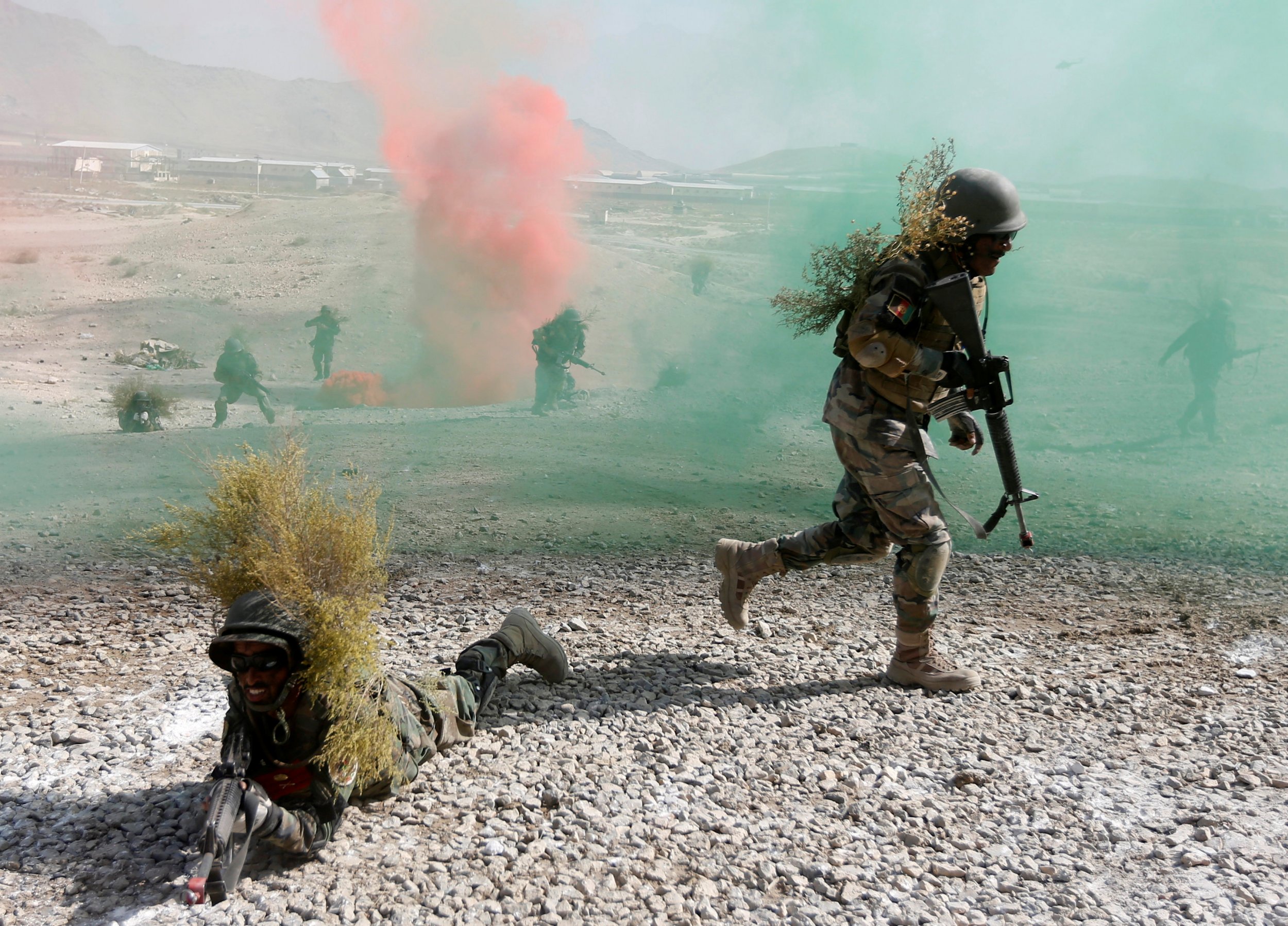 The latest U.S. analysis of Washington's longest-ever military conflict showed insurgents had gained control and influence in more districts in Afghanistan than at any point previously measured by the quarterly report, which, for the first time ever, hid the number of casualties sustained by Afghan troops.
The Special Inspector General for Afghanistan Reconstruction (SIGAR), the Congress-mandated oversight authority of the U.S.'s 16-year military intervention in Afghanistan, released its latest quarterly report Tuesday, showing that the Afghan army continued to lose territory to Islamist militant groups such as the Taliban and Islamic State (ISIS) between July 1 and September 30. The U.S.-backed Afghan government reportedly maintains control or influence over 56.8 percent of the country's 401 districts, while insurgents and jihadis control or exert influence over about 13.3 percent. At least 30 percent of the country is now contested.
Related: U.S. military base attacked by suicide bombing in Afghanistan after soldiers insult Muslims with leaflets
"The Afghan government's district and population control deteriorated to its lowest level since SIGAR began analyzing district-control data in December 2015 and population-control data in September 2016," the report read.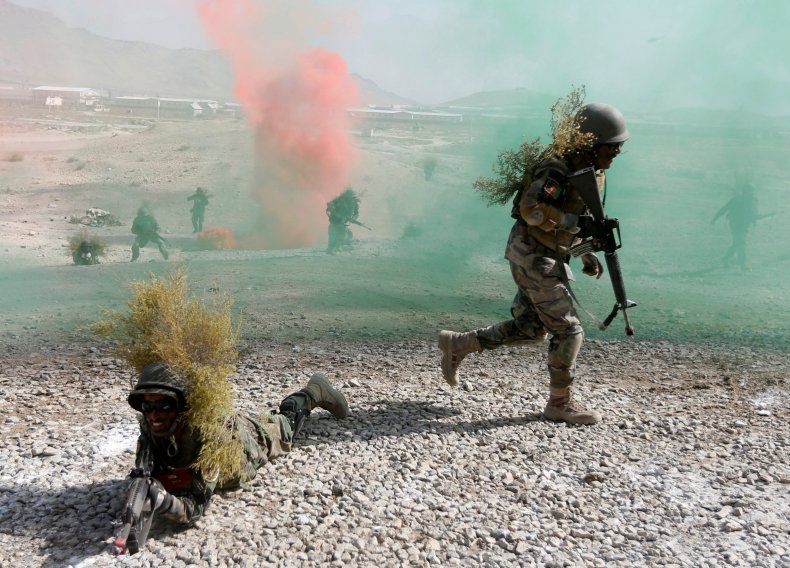 The report showed that around 3.7 million of 32.5 million Afghans reside in areas under militant control or influence, a 700,000 person increase in the last six months, and that an additional 8.1 million live in contested areas. It did not disclose, however, how many Afghan troops had been killed or injured during a particularly violent period in the lengthy conflict.
A Navy spokesperson defended the government's decision to redact the figure, which was censored once before during the administration of President Barack Obama in 2015, saying it was done at the request of the Afghan government. SIGAR chief John F. Sopko, however, criticized the U.S. government's lack of transparency over the report he took a leading role in putting together.
"The Afghans know what's going on; the Taliban knows what's going on; the U.S. military knows what's going on," Sopko told the The New York Times, suggesting the classified data painted a grim picture for local security forces already plagued by low morale. "The only people who don't know what's going on are the people paying for it."
"If they start classifying this stuff now, what are they going to do next month?" he added. "It's a slippery slope."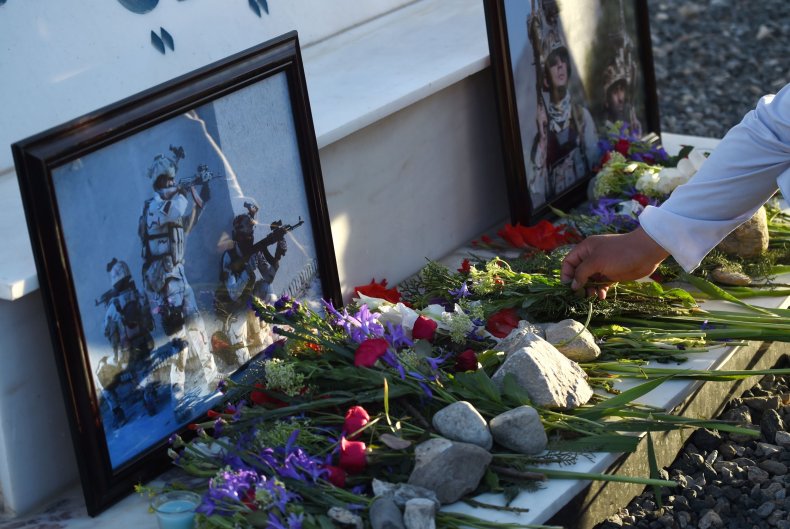 This year has proven especially deadly for Afghan forces. The last SIGAR report showed that, from January 1 through May 8, 2,531 members of the Afghan army and police force were killed, with an additional 4,238 wounded. Throughout the entirety of 2016, 6,700 members of the Afghan security forces were killed and around 12,000 more injured in what was their deadliest year to date.
In April, Afghan forces suffered the single deadliest attack since the conflict began in 2001 when Taliban militants assaulted an army base, killing at least 140 personnel. The violence continued and the U.N.'s special report on the strategic review of the United Nations Assistance Mission in Afghanistan showed in August that 2017 had so far seen a record number of armed clashes between Afghan security forces and anti-government fighters.
As the report was released Tuesday, ISIS claimed a suicide bombing that struck Kabul, killing five people near the U.S. embassy, according to the Associated Press. ISIS does not hold nearly the level of influence over the war-torn country as the Taliban, and rivals the key Al-Qaeda ally. ISIS, however, has been responsible for most U.S. deaths in Afghanistan, the most recent being a bombing that killed a U.S. soldier and wounded about 20 more U.S. and Afghan troops in August, Reuters reported.
To make matters worse, "insider attacks" against U.S. and Afghan forces have more than doubled, according to SIGAR. Instances of Afghan soldiers turning their weapons on their allies, also known as "green-on-blue attacks," rose from 26 in 2016 to 54 between January 1 and August 15 of this year. The vast majority being Afghan troops, potentially secretly recruited by insurgents, turning on their fellow Afghan comrades.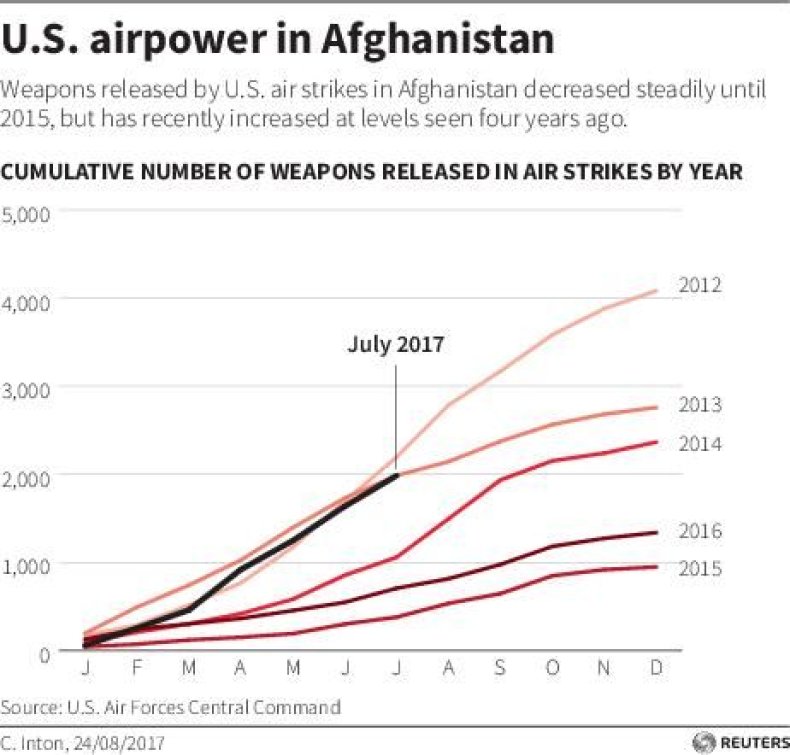 In August, President Donald Trump announced his new strategy for the prolonged war he often criticized his predecessors over before running for office himself. He vowed to renounce nation-building and focusing on "killing terrorists." He also declared that the government would cut back on transparency over previously public figures such as troop levels. The Pentagon did reveal later that month a count of about 11,000 U.S. troops in Afghanistan, a number significantly higher than the 8,400 cap established by the Obama administration.
The results of Trump's handling of the war in Afghanistan so far have been controversial. Defense Secretary James Mattis told the Senate Armed Services Committee earlier this month that "during these recent months, there have been fewer civilian casualties as a result of coalition operations."
The U.N. Assistance Mission in Afghanistan, however, offered a different view in its assessment published late last month. It found a 52 percent increase in civilian deaths attributed to the U.S.-led coalition, a figure with which the U.S. military "strongly disagreed," according to SIGAR.