Biden Admin Eases Travel Restrictions on Foreign Visitors With Proof of Vaccination
This fall, the U.S. will begin easing restrictions on international travelers that were put in place due to the ongoing coronavirus pandemic, White House Coronavirus Response Coordinator Jeff Zients announced Monday.
Starting in early November, all foreign nationals flying into the U.S. will need to be fully vaccinated in order to do so, Zients told reporters. The adjusted rules for international travel won't go into effect until that time, "so that agencies, airlines and the traveling public have time to prepare," Zients said.
"By requiring foreign nationals to be fully vaccinated in order to fly into the United States and implementing additional strict safety protocols, we will protect Americans here at home and enhance the safety of international travel," Zients said.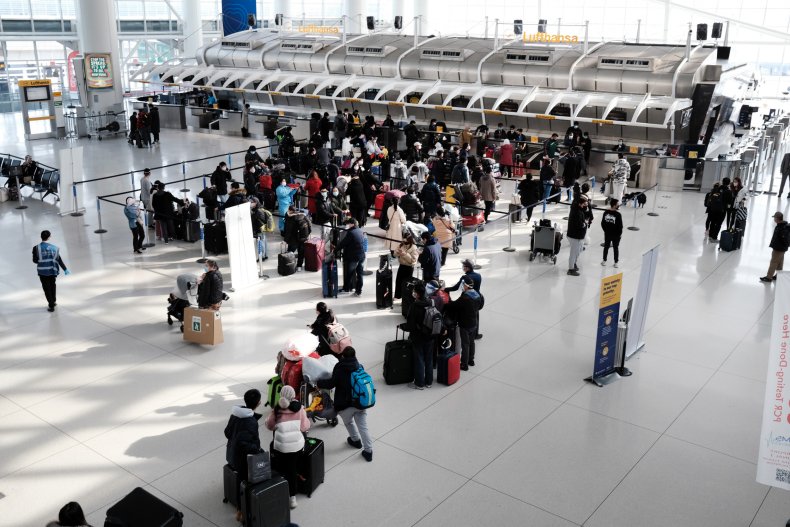 It will be left up to the U.S. Centers for Disease Control and Prevention (CDC) to determine who qualifies as fully vaccinated and which vaccines will be accepted under the new travel requirements, Zients added.
In addition to meeting the vaccination requirement, international travelers will also have to test negative for COVID-19 within three days of flying into the U.S. International travelers who have been fully vaccinated will not need to quarantine upon entry to the U.S. once the new requirements go into effect in November, Zients said.
The White House will be working with airlines and other travel agencies over the coming weeks to identify the best contract tracing implementation strategy that can be used for individuals traveling in and out of the country, Zients said.
"In early November, we will move to this much stricter global system," he said. "We will have a consistent approach across all countries. It will require foreign nationals to be vaccinated, to prove they're vaccinated, and then to go through the testing and contract tracing regiments."
News of the forthcoming international travel requirements came less than two weeks after the U.S. Department of Homeland Security's Transportation Security Administration (TSA) increased the fines for individuals who do not comply with the federal government's public transportation mask mandate. Anyone found to be in violation of the mandate while using modes of public transportation, including airplanes, can face a fine between $500 and $1,000 for a first offense and up to $3,000 for a second offense.
International travel restrictions have been in place to varying degrees in the U.S. and around the world since the early days of the coronavirus pandemic. As news spread that the U.S. was seeking to ease its own restrictions on international travel within the next two months, U.K. Prime Minister Boris Johnson responded with a Monday morning tweet praising the decision.
"I am delighted that from November, @POTUS is reinstating transatlantic travel so fully vaccinated UK nationals can visit the USA," Johnson's tweet said. "It's a fantastic boost for business and trade, and great that family and friends on both sides of the pond can be reunited once again."
Update: 9/20/21 12:30 PM ET This story has been updated with additional information and background.