The U.S. Treasury has announced fresh sanctions on Russian citizens and companies suspected of links with Moscow's security and cyberattack forces.
The latest update, published by the Treasury on Monday, added the names of three Russian nationals, six others and five companies to a blacklist that has already targeted Russian officials for alleged hacking of the U.S. presidential election campaign, as well as other actions, including interference in Ukraine.
Related: What Trump Did After Leaving the G-7 Was 'Depressing' for Angela Merkel
"The United States is engaged in an ongoing effort to counter malicious actors working at the behest of the Russian Federation and its military and intelligence units to increase Russia's offensive cyber capabilities," Treasury Secretary Steven T. Mnuchin said in a statement.
St. Petersburg-based Divetechnoservices is the main focus of the new sanctions for allegedly supplying Russian agencies, including the Federal Security Service (FSB), with underwater equipment.
"The entities designated today have directly contributed to improving Russia's cyber and underwater capabilities through their work with the FSB and therefore jeopardize the safety and security of the United States and our allies," Mnuchin continued.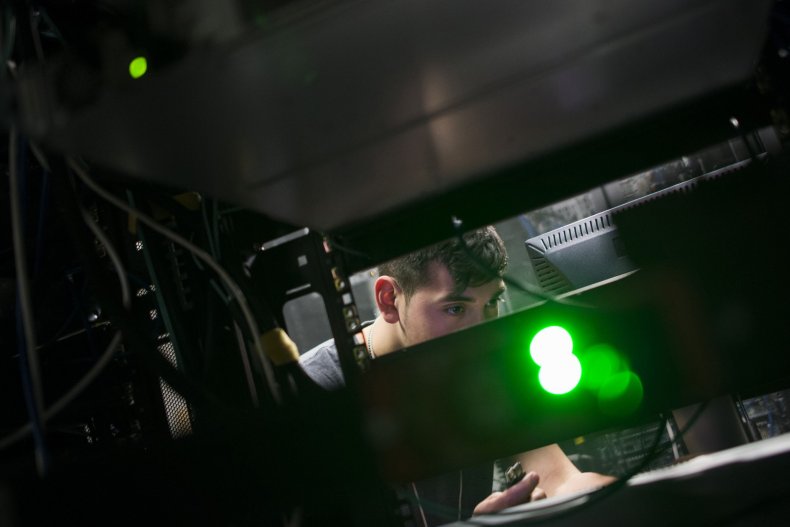 The sanctioned individuals were Vladimir Kagansky, Alexander Tribun and Oleg Chirikov, whom Mnuchin identified as the owner of Divetechnoservices, the company's CEO and a manager at the company, respectively.
The four other companies added to the blacklist also allegedly have links to Russia, though the remaining individuals on the list are of Sudanese or Libyan nationality. According to the Treasury Digital Security, its alleged affiliates Embedi and ERPESCAN and the Kvant Scientific Research Institute all have links to the FSB. The U.S. agency did provide details of what the companies did to bolster the FSB's offensive cyber capabilities, but identified them as a threat to U.S. security nonetheless.
"The United States is committed to aggressively targeting any entity or individual working at the direction of the FSB whose work threatens the United States and will continue to utilize our sanctions authorities, including those provided under CAATSA, to counter the constantly evolving threats emanating from Russia," Mnuchin stated.