U.S., Russia and China Respond As North Korea's Kim Jong Un Freezes Nuclear Tests
President Donald Trump was joined by other world leaders and nations Saturday in praising North Korean supreme leader Kim Jong Un's decision to halt nuclear and missile tests ahead of major summits aimed at achieving elusive peace on the Korean Peninsula.
As Kim prepared to meet South Korean President Moon Jae-in later this week and Trump sometime in the next month or two, the young ruler announced Friday that nuclear weapons and ballistic missile tests would cease immediately and that he would close a nuclear facility in the country's north to prove it. Hours later, Trump shared his reaction to the surprise news on Twitter.
"A message from Kim Jong Un: "North Korea will stop nuclear tests and launches of intercontinental ballistic missiles." Also will "Shut down a nuclear test site in the country's Northern Side to prove the vow to suspend nuclear tests." Progress being made for all!," Trump tweeted.
China also welcomed the development. Beijing has been Pyongyang's greatest ally since backing North Korea in the mid-20th century war against U.S.-backed South Korea that set the stage for current tensions. As North Korea developed nuclear weapons to deter a potential U.S. invasion, however, China joined in voting for international sanctions against its neighbor and has attempted to serve as a mediary between the U.S. and North Korea, officially called the Democratic People's Republic of Korea (DPRK).
Kim has been more wary of Chinese influence in his country than his predecessors, however, and went over six years before making an official visit. He made his first trip to Beijing last month soon after inviting Trump to the first face-to-face talks between a North Korean and U.S. leader and appeared to shore up ties with Chinese President Xi Jinping. Chinese Foreign Ministry spokesman Lu Kang said Saturday that his government hoped Kim would now focus on improving his country's economic situation, which has been ravaged by harsh U.S.-led sanctions.
Newsweek subscription offers >
Related: North Korea's Kim Jong Un Says He Will Stop Testing Missiles Ahead of Trump Meeting
"We believe that the relevant decision made by the DPRK will help to further ease the situation on the Korean Peninsula, denuclearize the Peninsula and politically resolve the Korean Peninsula issue. Achieving the denuclearization of the Peninsula and lasting peace of the region serves the common interests of the people on the Peninsula and of the region and meets the shared aspirations of the international community," Lu said in a statement.
"We hope that the DPRK will score achievements in developing its economy and improving people's livelihood. We support the DPRK and other relevant parties in addressing their respective concerns and improving their relations through dialogue and consultation. We hope that all relevant parties can join hands to take concrete actions and make their own efforts to achieve the lasting peace and common development of this region. China will continue with its positive role to this end," he added.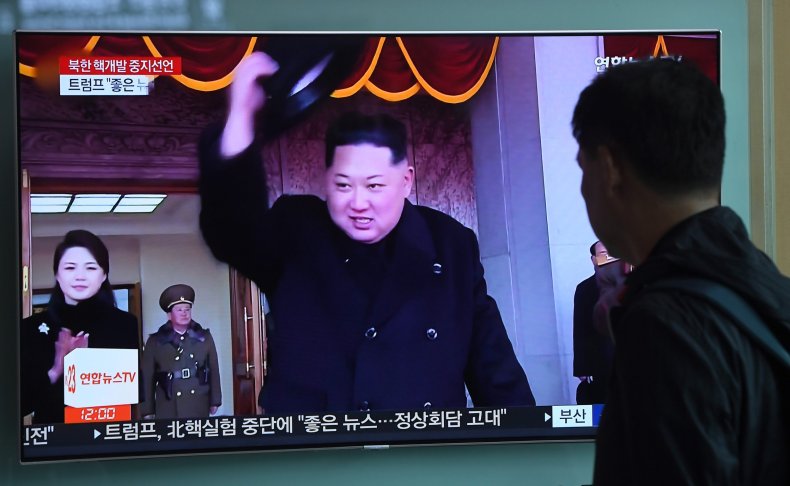 Russia too said it supported the decision, but said the U.S. should respond by cutting regional military drills considered provocative by North Korea. Russia initially controlled the northern half of the Korean Peninsula after splitting it with the U.S. after World War II, but soon gave the reigns to Kim's grandfather, who founded the notoriously secretive state, built an ideological blend of socialism and self-reliance that lives on today.
"We consider this decision as an important step towards further easing tension on the Korean Peninsula and consolidating positive trends towards normalizing the situation in Northeast Asia," the Russian Foreign Ministry said in a statement.
"We urge the U.S. and the Republic of Korea to take adequate counter-measures aimed at reducing military activity in the region and achieving mutually acceptable agreements with the DPRK at the upcoming inter-Korean and U.S.-North Korean summits," it added.
The statement said halting drills would be part of the "double freeze" approach developed jointly by Russia and China to solve the ongoing nuclear crisis. Russia and China both aim for the denuclearization of the Korean Peninsula, but are also deeply critical of growing U.S. presence in the Pacific and have enhanced their own bilateral political and military ties as they rebalance global influence.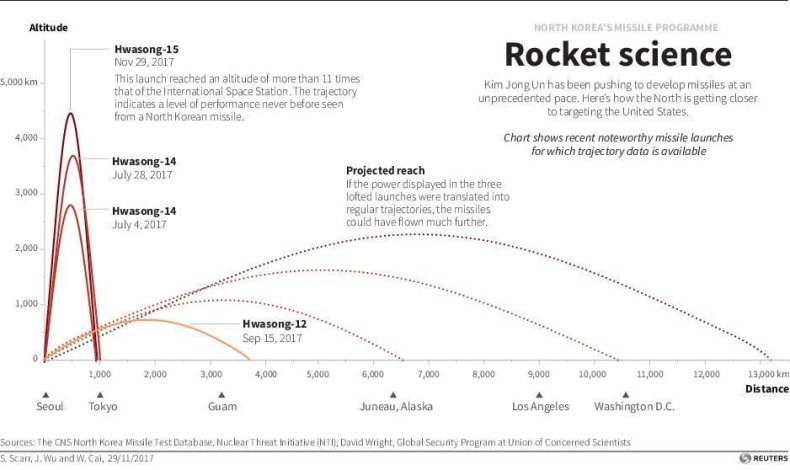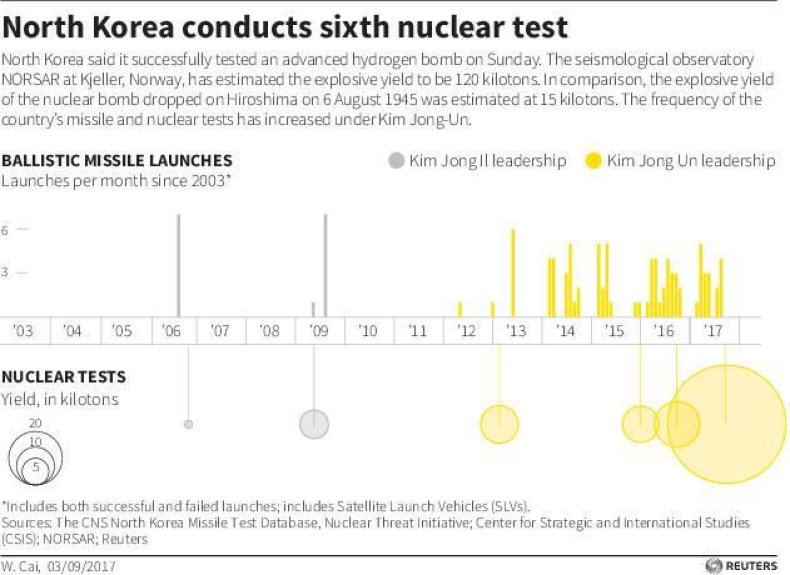 The U.S.'s two leading allies in the Pacific also weighed in. A Twitter statement from the presidential Blue House in South Korea called the move "a meaningful step forward for the denuclearization of the Korean peninsula, which the world aspirates" and "It will also contribute to creating a very positive environment for the upcoming inter-Korean summit and the success of the North American summit."
At a press briefing, Japanese Foreign Minister Taro Kono said Saturday that the move "a step forward," but warned that it was "inadequate" without a public pledge to denuclearize altogether. The position was echoed by Japanese Prime Minister Shinzo Abe, who recently met with Trump to discuss the North Korean issue.
"I want to welcome these positive moves, but I wonder if this will lead to the complete, verifiable and irreversible dismantlement of its nuclear arsenal, weapons of mass destruction and missiles," Abe told reporters in Tokyo, according to The Japan Times. "I'd like to keep a close eye on the developments."
U.S., Russia and China Respond As North Korea's Kim Jong Un Freezes Nuclear Tests | World