Military Strength: What Russia's Military Looks Like Compared to the U.S.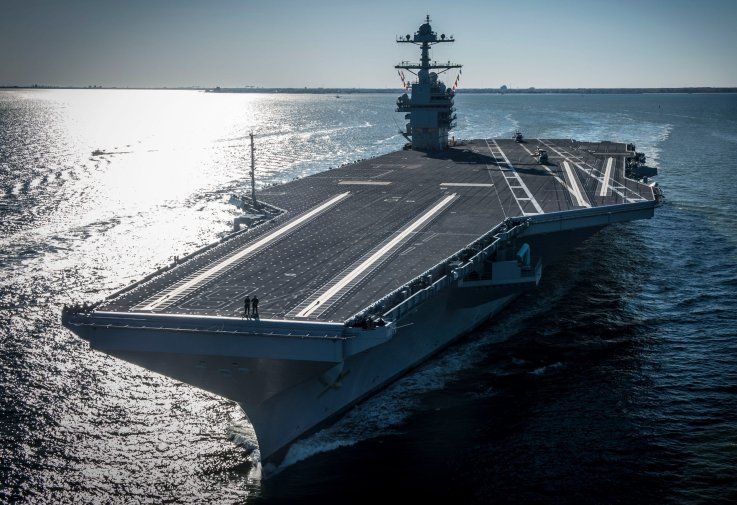 The United States military has widely been accepted as the most powerful in the world. Its possession of advanced weapons systems, nearly 20 aircraft carriers and 200 military bases in 70 nations around the world have established it as the foremost military force on the planet. But what does Russia's military look like compared to the U.S.?
The question has come into increasingly sharp focus in recent months as relations between the two countries have hit their lowest levels since the end of the Cold War more than a quarter-of-a-century ago. As well as the continued investigation into Russia's interference in the 2016 election and sanctions the U.S. has placed on the country, the two governments have engaged in increasingly hostile rhetoric over Syria.
Following a chemical attack in the war-torn country last month, which the U.S. has blamed on the regime of Bashar al-Assad, Trump warned Russia against continuing the support the Syrian government. In response to U.S.-led strikes on Syrian chemical weapons facilities, Russian President Vladimir Putin condemned what he called an "act of aggression" and claimed that they would "have a destructive effect on the entire system of international relations."
The escalating tension followed an inflammatory announcement from Putin in March that Russia was developing new nuclear weapons that he claimed could bypass any U.S. missile defenses.
"No one listened to us," Putin said in a direct message to the U.S. about its failure to take Russia's military might seriously. "Listen to us now."
Trump, meanwhile, in March hailed the passing of a spending bill that granted the biggest increase in military funding in 15 years.
"We had no choice but to fund our military because we have to have by far the strongest military in the world," Trump said. "You see the players out there, and you see what we are dealing with."