U.S. and Russia Race to Build Nuclear Weapons They Can Actually Use Against Each Other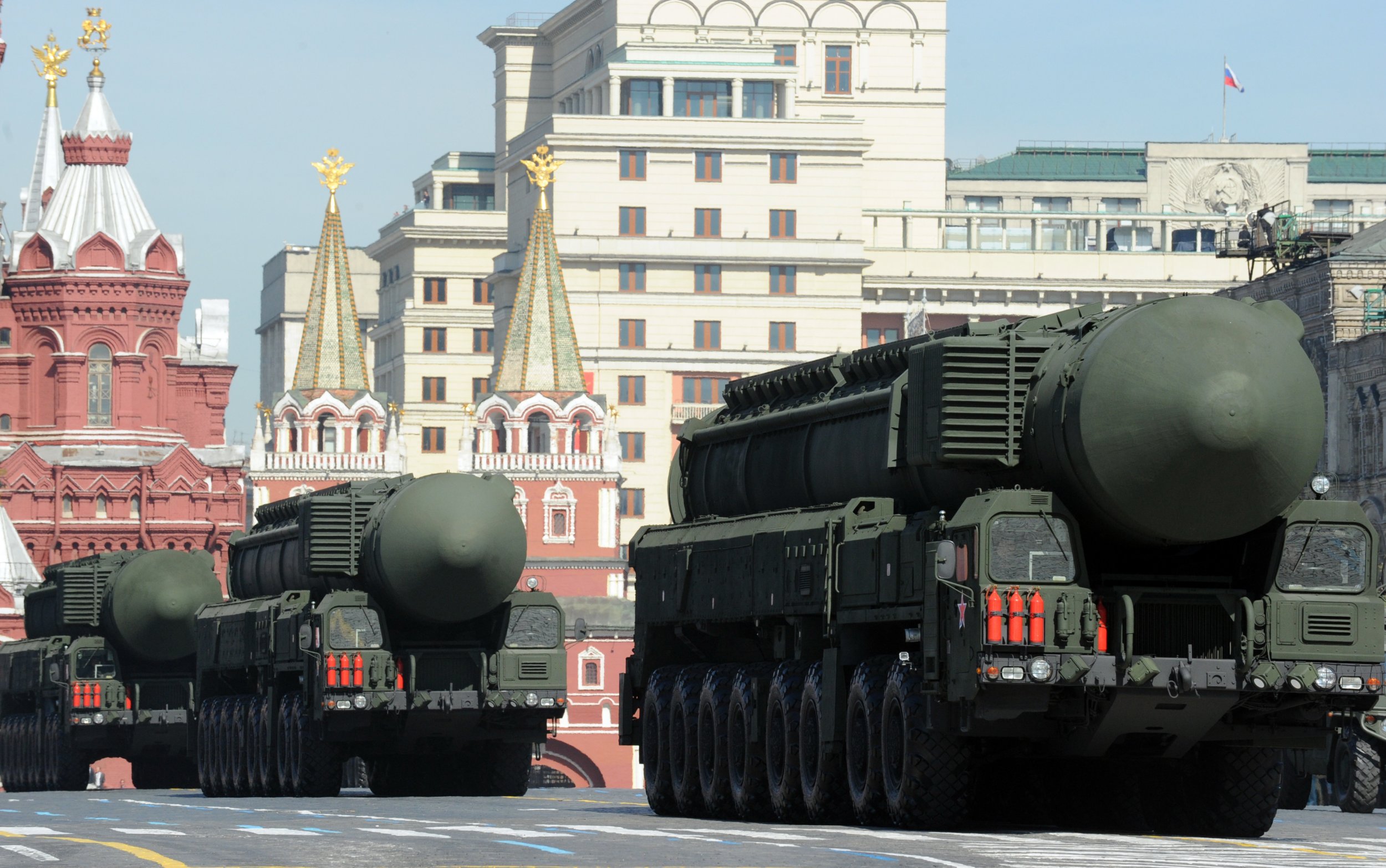 The U.S. and Russia have reversed decades of non-proliferation efforts in order to modernize and potentially expand their nuclear weapons arsenals, which both President Donald Trump and his Russian counterpart, Vladimir Putin, have touted as vital to the national security of their respective countries.
Russian Defense Minister Sergey Shoigu said Wednesday that his country's nuclear stockpile, the largest in the world, should be almost entirely fitted with new, advanced weaponry in the next few years. While the Russian military remains a fraction of its Soviet-era size, Putin's efforts to revolutionize his armed forces into a leading warfighting power capable of tackling conflicts abroad and defending the massive Eurasian country's borders have included a renewed focus on weapons of mass destruction.
Related: Trump administration plans to develop nuclear warheads for Trident missiles
"The main focus should be made on further bolstering strategic nuclear power. The share of advanced armaments in the Russian nuclear triad should constitute at least 90 percent by 2021," Shoigu said at a ministry meeting, according to the state-run Tass Russian News Agency.
"The task was set to provide the unconditional fulfillment of the state arms program. The army will be receiving more precision-guided weapons and cutting-edge systems of reconnaissance, communications and electronic warfare, as well as modern military gear," he added.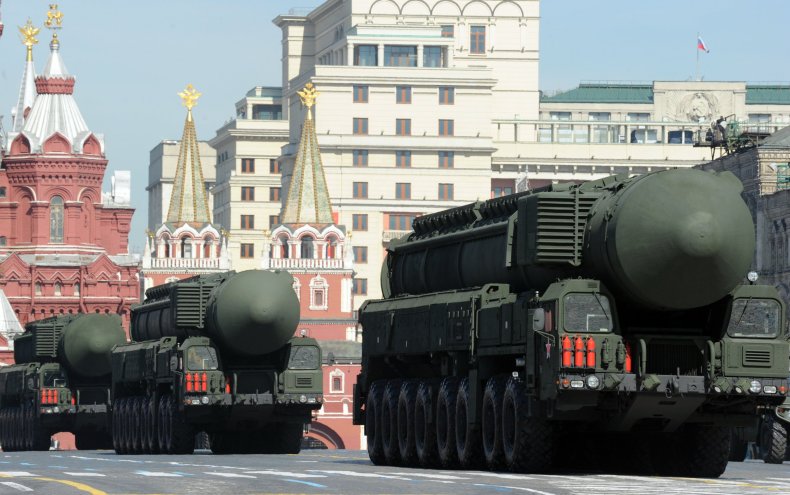 Shoigu said back in November that Russia's non-nuclear strategic forces would become fully capable of defending the country by 2020, but development and additions to Russia's nuclear triad have persisted. Putin said last month that the nuclear modernization effort had already reached 79 percent and that the 90 percent of advanced arms in 2021 would include "missile systems that are capable of confidently overcoming existing and even projected missile defense systems."
At sea, Russia was developing new submarines equipped with R-29RM Bulava nuclear-capable intercontinental ballistic missiles (ICBMs) and, on land, it has reportedly improved its nuclear-capable Topol-M ICBM with the ability to penetrate missile defense systems not unlike those deployed by the U.S. in Europe. Despite numerous setbacks, Russia was also expected to soon test its "Satan 2" Sarmat ICBM, said to be capable of wiping out the entire state of Texas. The Tupolev Tu-160M2, Russia's latest nuclear bomber, was set to make its first test flight next month.
Citing Pentagon officials and nuclear experts, The Washington Free Beacon reported last month that Russia was believed to be expanding its arsenal of nuclear weapons to 8,000 warheads by 2026. These findings were anticipated to be included in the Nuclear Posture Review expected to be released sometime around Trump's first State of the Union address later this month.
Like Putin, Trump has expressed an eagerness to bolster his nuclear arsenal and made it clear early on in his tenure as president that he wanted a bigger, stronger U.S. force, requesting a tenfold increase in nuclear weapons according to one report. While the Trump administration's debut Nuclear Posture Review has yet to be released, at least one former official who saw a copy of the document said Tuesday the Pentagon was now looking to develop smaller, more "usable" nuclear weapons and deter other nuclear powers.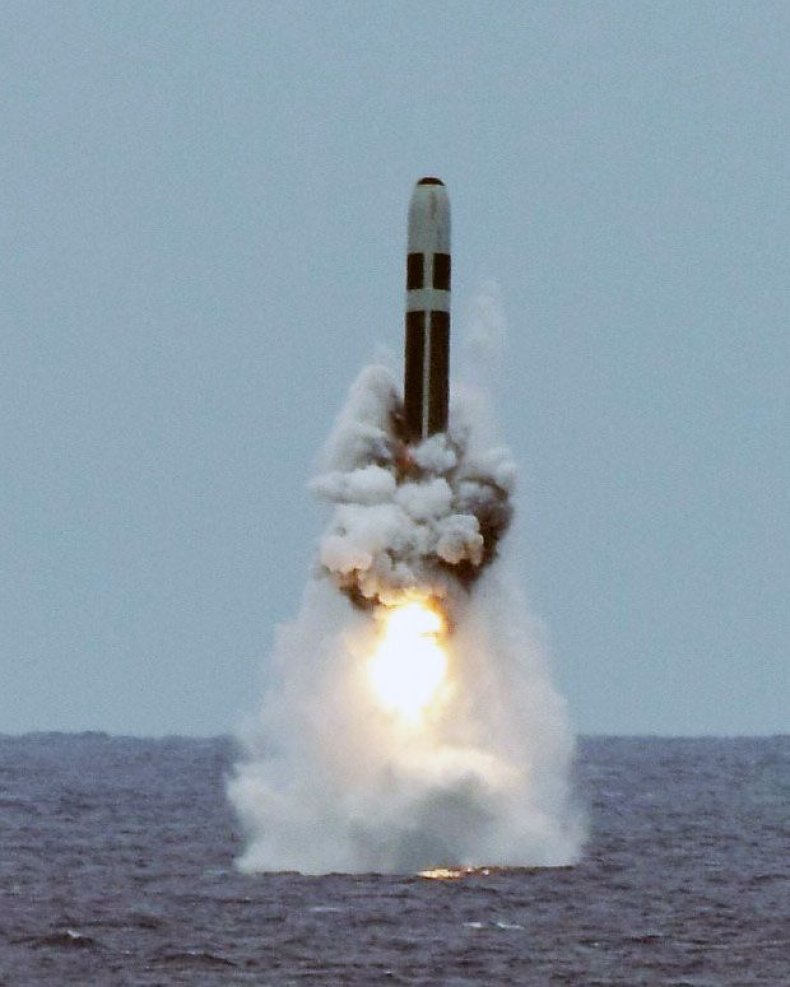 "What I've been told by the people who wrote the thing was what they were trying to do was to send a clear deterrent message to Russians, the North Korean and the Chinese," Jon Wolfsthal, who served as an arms control and nuclear nonproliferation adviser to former President Barack Obama, told The Guardian.
Trump's alleged plan to loosen restrictions on the use of nuclear weapons included a new, low-yield nuclear warhead to be fitted on the U.S.'s submarine-launched Trident II D5 ballistic missile. While both Russia and the U.S. have accused each other of violating the 1987 Intermediate-Range Nuclear Forces Treaty, they have also each flirted with the idea of creating these so-called tactical nuclear weapons that have a smaller impact, but some say increase the likelihood of a conflict going nuclear.
Russia and the U.S. have both adopted forms of a "launch under attack" policy, meaning they would not necessarily be opposed to conducting a pre-emptive strike, but only if an existential threat was detected. In a fact sheet updated earlier this week, the International Campaign to Abolish Nuclear Weapons estimated that Russia possessed 7,000 nuclear warheads and the U.S. had 6,800.
Like the leading two powers, nuclear states China, France and the U.K. were all signatories of the 1970 Nuclear Non-Proliferation Treaty, but India, Pakistan, Israel and North Korea were all believed to also possess nuclear weapons despite not signing the landmark pact.