U.S. and Russia Are at the Start of a 'New Arms Race,' says Putin Ally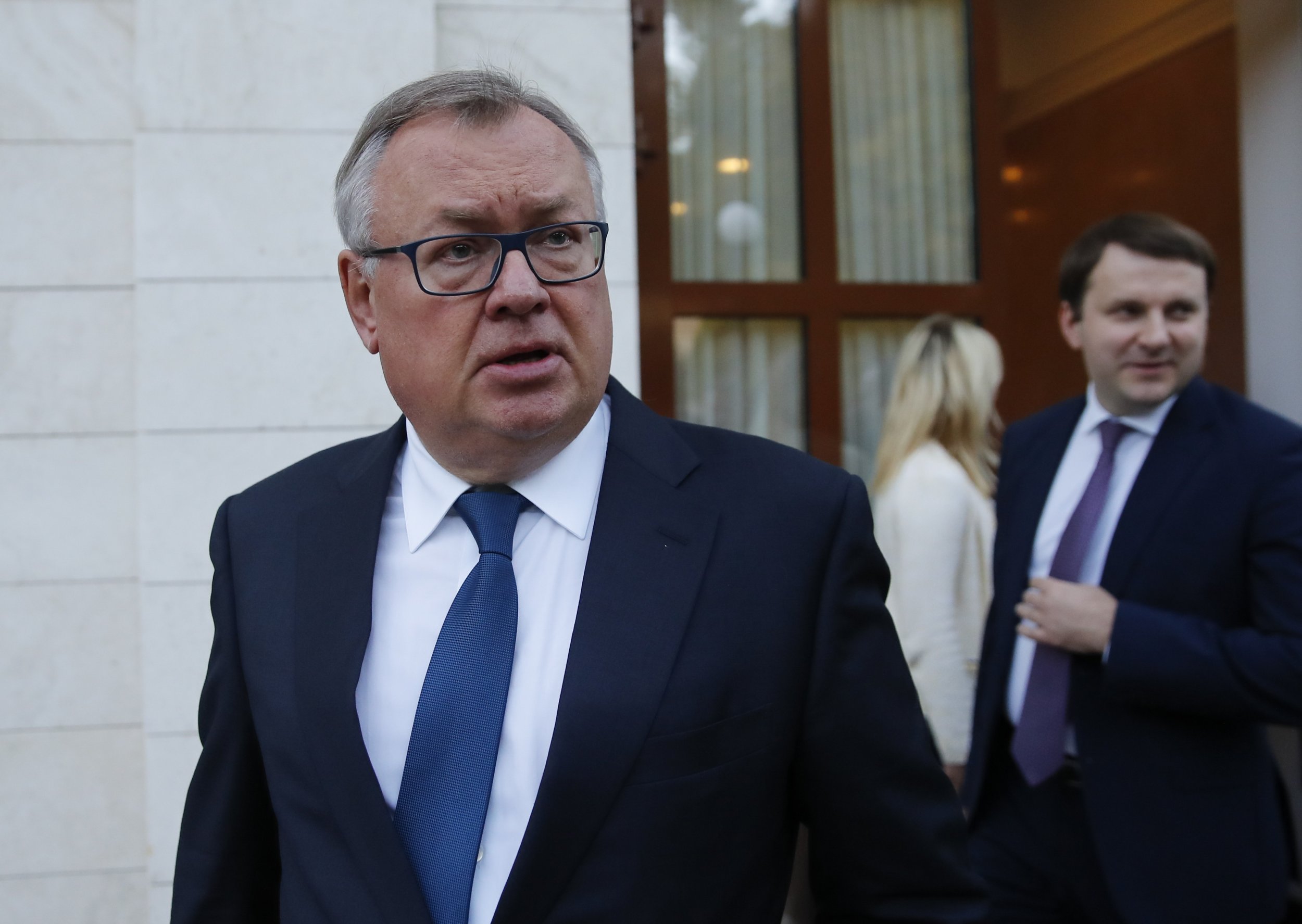 Updated | There is a "growing threat of military conflict" in Europe because of Russia's damaged relations with the West, the chief executive of one of Russia's biggest banks has said.
"We are at the beginning of a new arms race," Andrei Kostin, head of VTB, told the Financial Times. "NATO is asking for more weapons and spreading more weapons in Europe and Russia will retaliate absolutely the same."
Since Russia's annexation of Crimea from Ukraine in 2014, during a time of national upheaval against a pro-Russian government in Kiev, other former Soviet states have asked their allies for help in deterring potential attacks from Moscow. Russia has argued this is an offensive move, intended to encircle Russia, and has showcased its own military strength with deployments of assault units in its west and large-scale combat drills there.
Read More: Russian jets sortie for supersonic chase in Earth's stratosphere
Kostin, frequently regarded as an ally of Russian president Vladimir Putin, warned that the current trends could lead to a dangerous "accident" between NATO and Russia.
"So who will benefit from this? Only the generals and those who produce arms," he added. "America is saying Europe should pay more for this. Who needs it? It is very dangerous."
Speaking on the sidelines of the World Economic Forum in Davos, Kostin dismissed the suggestion he is worried that the U.S. Treasury report due next week will include him in the increasing blacklist of officials that began in the wake of the Crimea annexation.
"To be honest, I am not very afraid of this," Kostin told Reuters, accepting that the risk of his name being on any new list is "quite high."
"My generation grew up when they didn't let you go anywhere abroad," he said. "Thank God there is VTB where we can keep our money," he said. He confirmed to the Financial Times that his personal blacklisting concerned him less than more sanctions against institutions.
VTB is the second biggest Russian bank by assets and is majority-owned by the Russian government. Along with Sberbank, it would suffer severe restrictions should the U.S. decide to try and expel them from the SWIFT international interbank payment system, as part of a bolstering package for sanctions.
"Any economic sanctions against institutions, personally I say it would be like declaring a war. I see no reason why the Russian ambassador should stay in Washington any longer after that or the American ambassador staying swimming in cold water in Moscow," Kostin said, referring to U.S. Ambassador to Russia Jon Huntsman's decision to uphold the Russian religious custom of epiphany by plunging in cold water.
"It think that is a worse than cold war situation and that is very dangerous. And I think that Americans are playing with fire, because the relationship is going from bad to worse and we are not responsible for that."
The Russian bank chief echoed Putin's words in casting doubt over Moscow's willingness to help with the growing North Korea crisis, while sanctions on Russia remain.
"North Korea is a terrible thing," he said. "And America said Russia are not co-operating. But why should Russia cooperate. They imposed sanctions and we reply with more cooperation? It sounds reasonable? They shouldn't expect this."
Correction: This article has been amended to reflect that Andrei Kostin did not speak to Reuters at Davos.