U.S. Sailor Arrested for Suspected Rape in Okinawa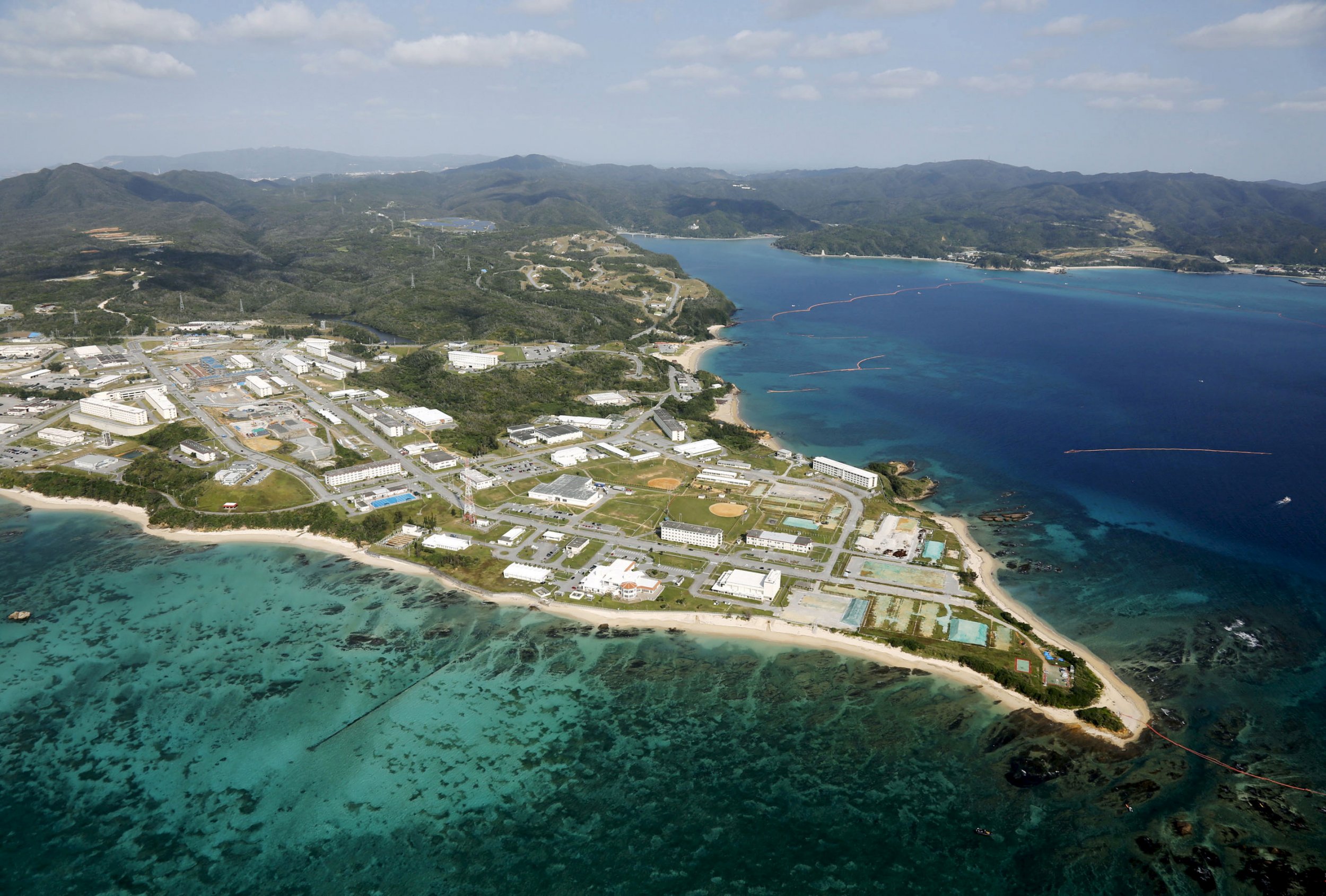 A U.S. serviceman stationed in Japan's southern island of Okinawa was arrested on suspicion of raping a woman, Japanese police said on Monday, likely adding to complications for a controversial plan to relocate a U.S. airbase on the island.
The government in Tokyo and authorities in Okinawa have long been at loggerheads over the relocation of the U.S. Marines' Futenma airbase, which is in an urban area of the southern island.
The Japanese government accepted a court-mediated settlement plan this month to halt construction work related to the relocation and resume talks with Okinawa authorities, who want the base off the island altogether.
Okinawa police arrested a 24-year-old sailor stationed at the U.S. military's Camp Shuwab on the island on Sunday for allegedly raping a woman in her 40s at a hotel in Naha in the south of Okinawa.
"We promptly told the U.S. side this is extremely regrettable and demanded firmly stricter discipline and prevention of recurrence," Chief Cabinet Secretary Yoshihide Suga told a regular news conference.
There was no immediate comment about the incident from U.S. military officials in Japan.
Okinawa, the site of a bloody World War Two land battle, hosts the bulk of U.S. military forces in Japan, and many residents resent what they see as an unfair burden. U.S. installations take up about 18 percent of Okinawa's land.
An official at Okinawa prefecture government quoted Okinawa Governor Takeshi Onaga as saying that the incident was unforgivable and that he felt strong indignation.
The United States and Japan agreed in 1996 to close Futenma and move its facilities elsewhere on Okinawa, but the plan stalled due to opposition from residents worried about noise, pollution and crime.
In 1995, a 12-year-old Japanese schoolgirl was raped by three U.S. servicemen on Okinawa, sparking huge protests.