Iran's coach has said his team will turn the impact of U.S. sanctions and other problems into "inspiration" to perform better on the eve of their first World Cup match against Morocco.
"We are not using them as any kind of justification or apology. The difficulties are a source of inspiration and creativity, to be more efficient and more competent during games," Carlos Queiroz said at a news conference on Thursday, Spanish news site Marca reported.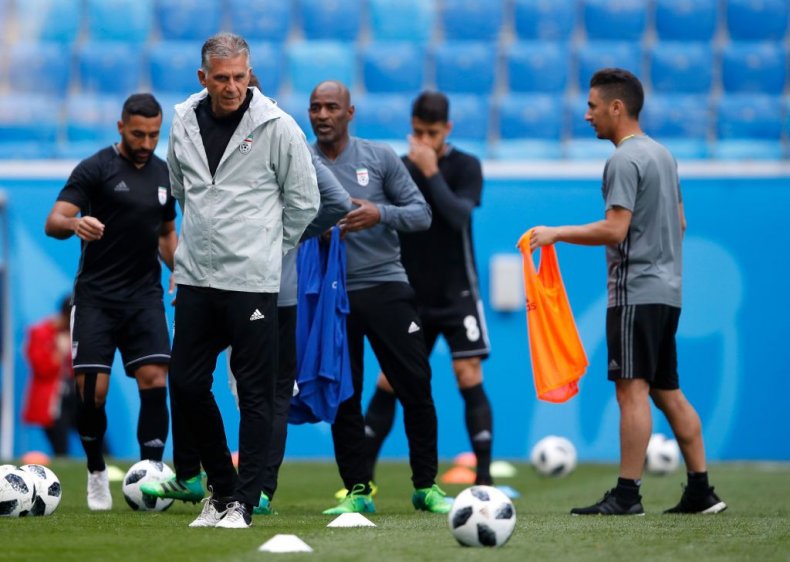 This week, Iran's footwear sponsor, Nike, announced that it would not be providing shoes for the team any longer as a result of President Donald Trump's decision to reinstate sanctions against the country last month.
"U.S. sanctions mean that, as a U.S. company, Nike cannot supply shoes to players in the Iranian national team at this time," the multinational corporation said in a statement and reported by ESPN.
Trump backed out of the 2015 nuclear deal, considered a landmark foreign policy achievement of his predecessor, Barack Obama, on May 8. Long an opponent of the accord, Trump said the international deal was "horrible" and "one-sided."
Following the president's announcement, Secretary of State Mike Pompeo said not only would sanctions be reinstated, but they would be more stringent than before. "These will be the strongest sanctions in history when complete," he said.
The administration's move led to Nike's decision, which also enraged Queiroz and left the team scrambling for new equipment. Nike's announcement was followed by another problem this week: the injury of striker Mehdi Taremi.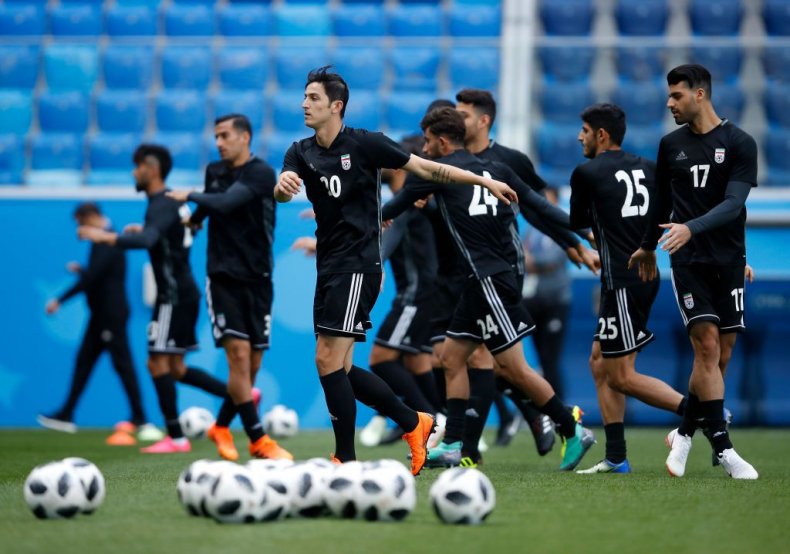 Despite the team's frustration, Queiroz—who formerly managed Real Madrid and Portugal—said the issues wouldn't impact the team's performance. Instead, he said his team will use the problems as motivation to play harder.
"We have not allowed, under any circumstances, [problems] to become justifications or excuses," the coach said, according to Marca.
Queiroz and his team will face tough competition as they compete in their fifth World Cup. Although FIFA currently ranks Iran higher than its first competitor Morocco—37th and 41st respectively—both teams are starting in a group that includes 2010 World Cup winners Spain and reigning European champions Portugal.
Nonetheless, Queiroz voiced optimism despite the difficult challenge ahead.
"We concede they are favorites but we don't tolerate anybody telling us that we are not capable of winning," he said. "We don't tolerate anybody undermining our expectations and our hopes. We are here to compete with the favorites."