U.S. Says It Will Work With, Fund Palestinian Government; Israel Upset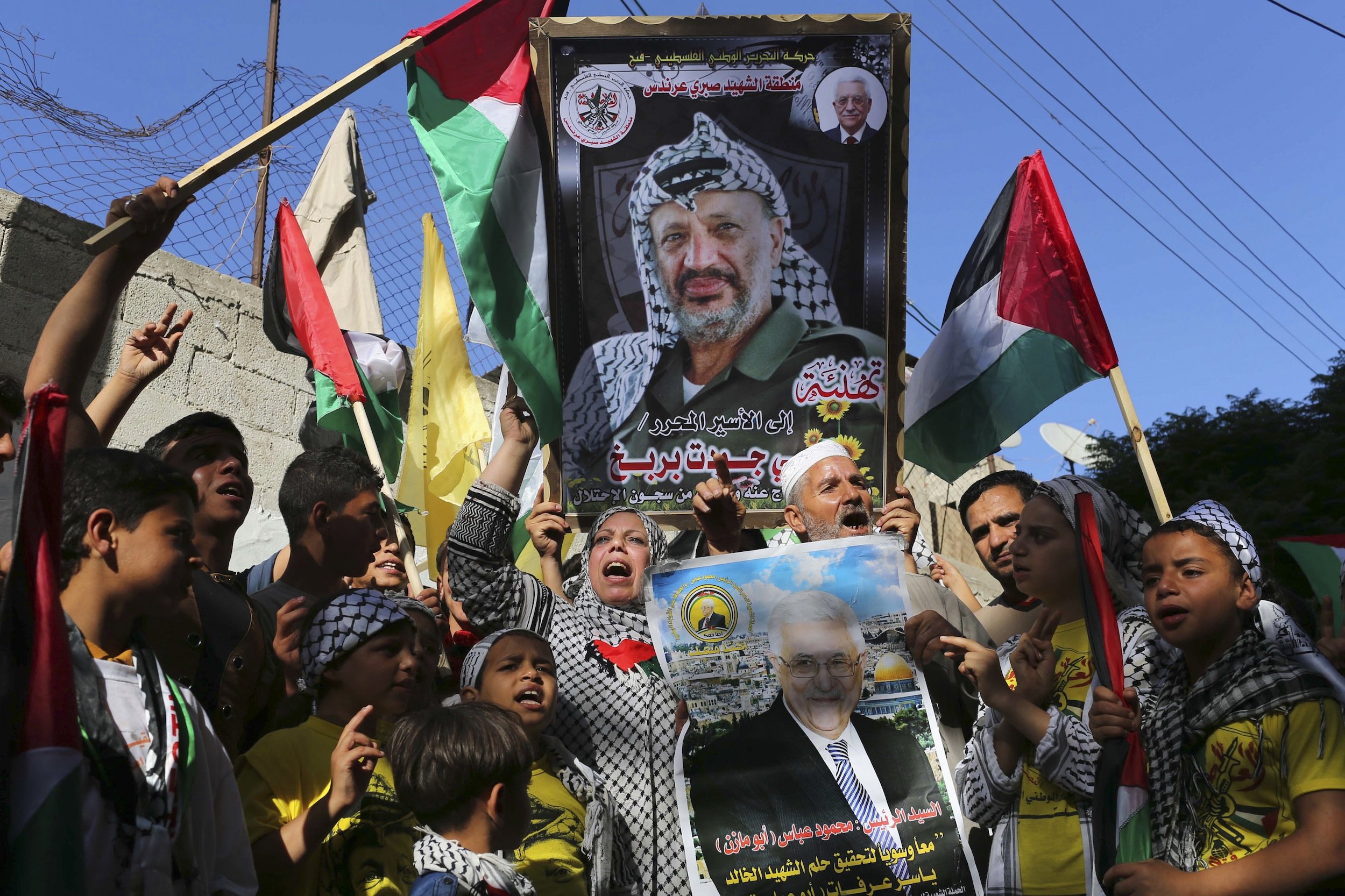 WASHINGTON (Reuters) - The United States said on Monday it plans to work with and fund the new Palestinian unity government formed after an agreement by the Fatah and Hamas factions, and Israel immediately voiced its disappointment with the U.S. decision.
Palestinian President Mahmoud Abbas swore in a unity government on Monday in a reconciliation deal with Hamas Islamists, who advocate Israel's destruction.
The United States views Hamas as a "terrorist" organization and the U.S. Congress has imposed restrictions on U.S. funding for the Palestinian Authority, which typically runs at $500 million a year, in the event of a unity government.
Senior U.S. lawmakers said on Monday Washington should suspend aid to the new unity government until it is sure of the Islamist group's commitment to pursuing peace with Israel.
In its first comment since the Palestinian government was sworn in, however, the State Department stressed that it regarded the new Cabinet as made up of technocrats and that it was willing to do business with it.
"At this point, it appears that President Abbas has formed an interim technocratic government that does not include ministers affiliated with Hamas," State Department spokeswoman Jen Psaki told reporters at her daily press briefing.
"Based on what we know now we intend to work with this government but will be watching closely to ensure that it upholds principles that President Abbas reiterated today," she said, referring to Abbas' commitment to honor past peace deals and the principles underlying the peace process with Israel.
In Jerusalem, an Israeli official, speaking on condition of anonymity, said in a statement to reporters: "We are deeply disappointed by the State Department regarding working with the Palestinian unity government."
The statement said Washington could advance peacemaking by urging Abbas "to end his pact with Hamas and return to peace talks with Israel."
EVALUATING NEW GOVERNMENT'S POLICIES
Asked if her comments meant that U.S. aid would keep flowing to the Palestinian Authority, Psaki replied: "It does, but we will continue to evaluate the composition and policies of the new government and calibrate our approach accordingly."
By law, U.S. aid to the Palestinians may not benefit Hamas "or any entity effectively controlled by Hamas, any power-sharing government of which Hamas is a member, or that results from an agreement with Hamas and over which Hamas exercises undue influence."
Annual U.S. aid to the Palestinians has run at about $500 million in recent years, although it fell to roughly $440 million in the fiscal year that ended on Sept. 30, 2013, according to a Congressional Research Service report.
Senior U.S. lawmakers said on Monday Washington should suspend aid while assessing the new unity government.
"Funding for the Palestinians is off-the-table until it is clear that the unity government is committed to peace and security," said Republican U.S. Representative Kay Granger of Texas, chairwoman of the House of Representatives State and Foreign Operations subcommittee. "Hamas, not just members of the new government, must acknowledge Israel's right to exist, renounce violence, and adhere to previous international agreements," she said in a statement.