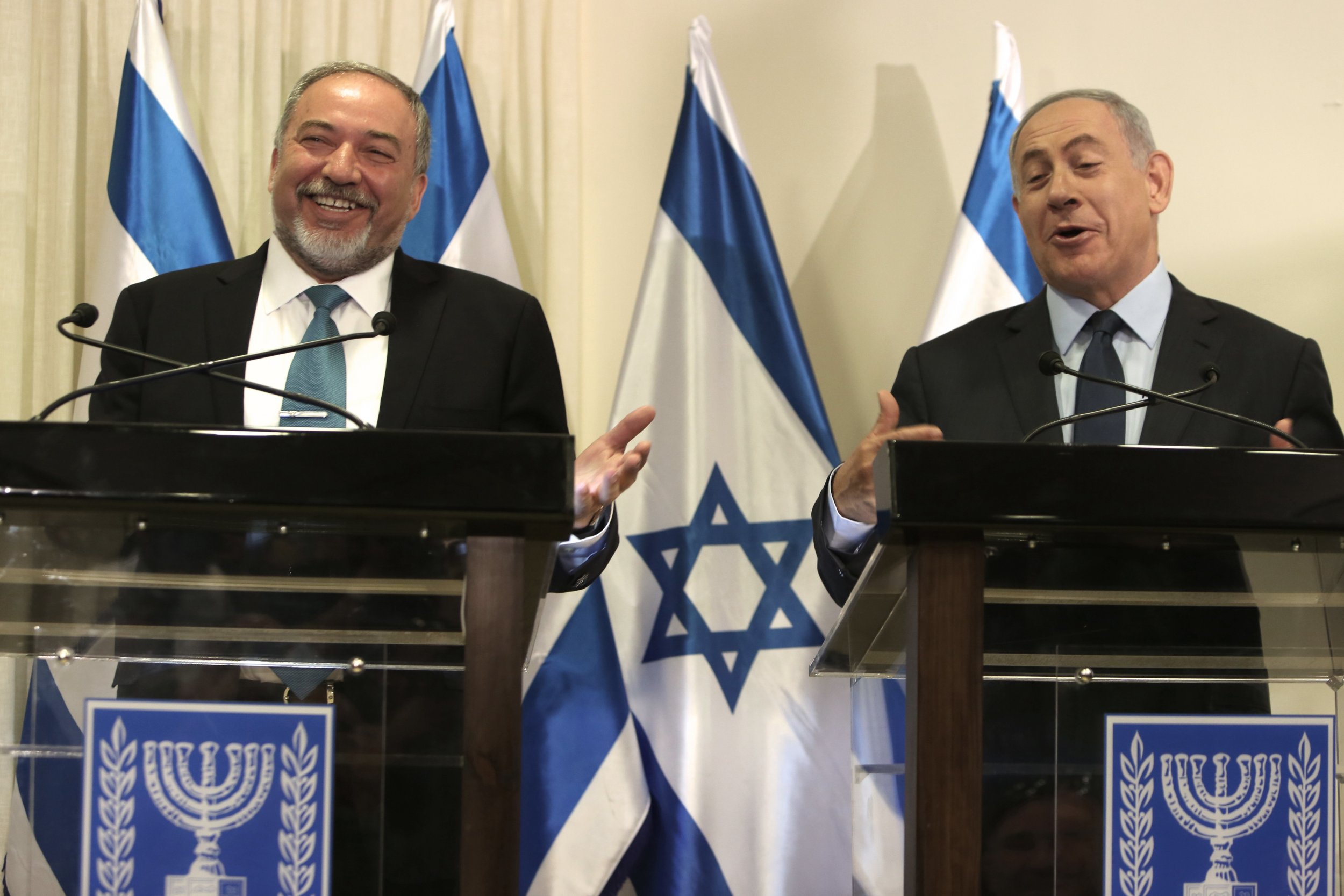 The U.S. has expressed its concern about the Israeli government's swing to the far-right after the appointment of ultra-nationalist former foreign minister Avigdor Lieberman as the ruling coalition's new defense minister.
"This raises legitimate questions about the direction it may be heading in and what kind of policies it may adopt," U.S. State Department spokesman Mark Toner told reporters.
Toner said he had "seen reports from Israel describing it as the most right-wing coalition in Israel's history. And we also know that many of its ministers have said they oppose a two-state solution."
Lieberman, the leader of the Yisrael Beitenu and a former bouncer from Moldova, is a controversial figure in the Israeli political spectrum, previously calling for the beheading of Palestinian attackers and the removal of all Palestinians from the Israeli state.
Outgoing Defense Minister Moshe Yaalon and former Israeli Prime Minister Ehud Barak have both warned of Israel's turn towards extremism and "fascism."
Lieberman sought to strike a moderate tone when speaking with Israeli Prime Minister Benjamin Netanyahu on Wednesday after signing the coalition agreement to expand Netanyahu's mandate.
Lieberman promised a "reasonable policy" towards the peace process and said that "all of us have commitments to peace, to the the final status agreement, to understanding between us and our neighbors."
Netanyahu said that he and his former rival were "joining hands now to march Israel forward."
Meanwhile, the Palestinian jihadi group known as Ajnad Beit al-Maqdis fired a rocket at Israeli territory just hours after Lieberman entered the Israeli government again.
"We announce our responsibility for targeting the Nahal Oz military base with a missile," it said.
The Israeli military said that Palestinian militants have fired nine rockets at Israeli territory since the beginning of the year.
The militant group Hamas oversees the Gaza Strip and Israel continues to hold the group responsible for any attacks emanating from the coastal territory. The Israeli military targeted two Hamas sites in response to the rocket attack.