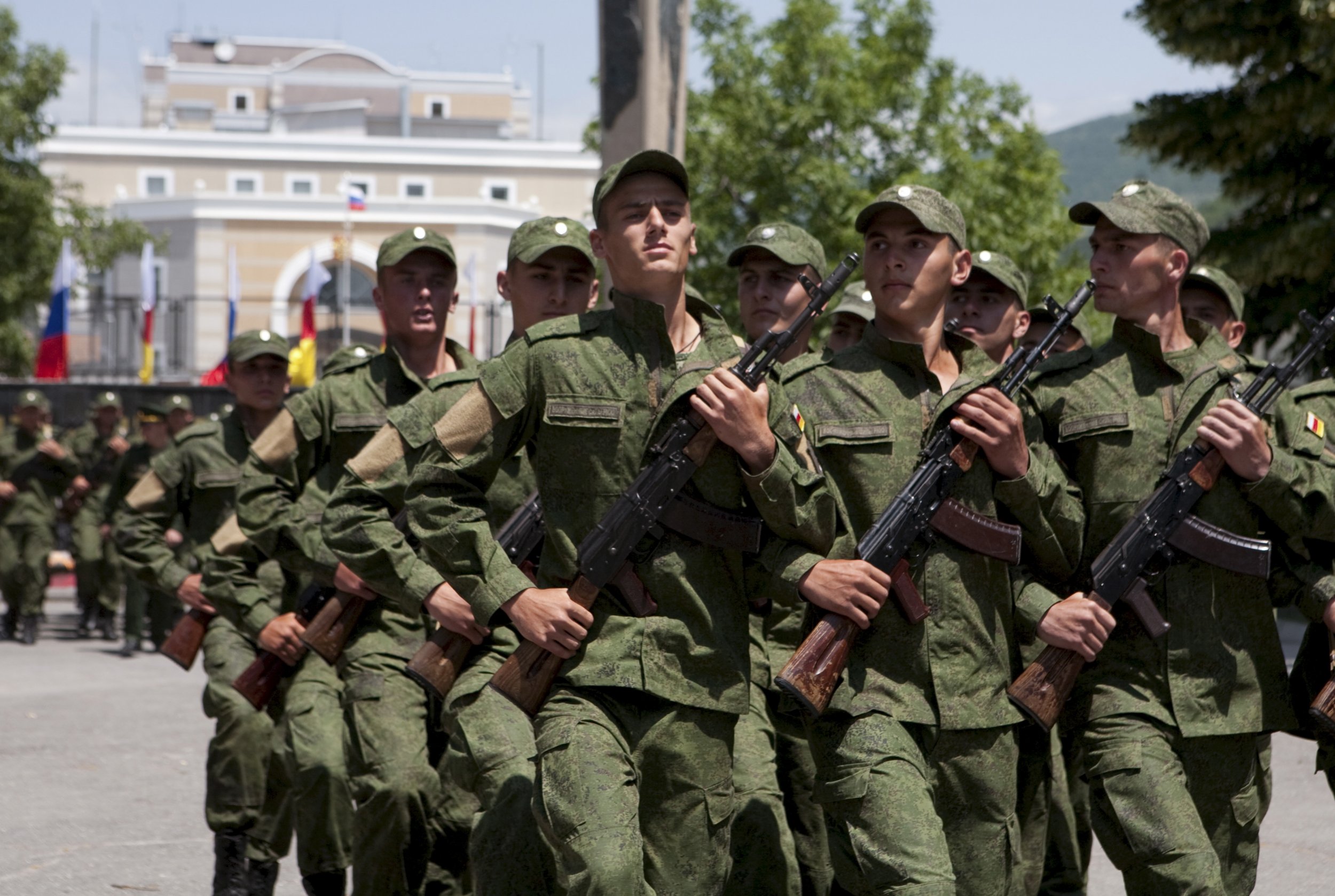 NATO has demanded Russia remove its troops from two breakaway republics bordering Georgia, which has expressed a desire to join the Western military alliance.
Speaking on the last day of NATO's foreign ministers conference in Brussels, NATO Secretary-General Jens Stoltenberg said Wednesday that the alliance was committed to the security of Georgia, a former Soviet republic that has battled the Russia-backed separatist movements of Abkhazia and South Ossetia. The two northern entities have been recognized by a handful of states, but the U.S. and its Western European allies have accused Russia of undermining Georgia's sovereignty with its support of these regions, a charge they have also lobbed against Moscow for its involvement in Ukraine.
Related: U.S. 'will never be the same' after Trump, Germany says
"We discussed NATO's strong commitment to Georgia's security and territorial integrity and reviewed the many ways that Georgia and the alliance are working together," Stoltenberg said.
"We remain concerned by the deepening of Russia's relations with the Abkhazia and South Ossetia regions of Georgia. We call on Russia to end its recognition of these regions and withdraw its forces from Georgian territory," he added.
As the Soviet Union began to collapse in 1991, Georgia declared its independence, but pro-Moscow Abkhazia and South Ossetia seceded by force. Russia continued to support the two rebel administrations throughout the 1990s and early 2000s, as intermittent clashes between Georgia and separatists worsened. In 2008, Georgia launched a full military campaign to reclaim the territories that was ultimately repelled with Russian support.
That same year, NATO pledged to eventually make Georgia a full member, but fears of Russian reprisal have delayed its accession. After Russia annexed the Crimean Peninsula and sponsored separatist movements amid a 2014 political uprising in neighboring Ukraine—another aspiring coalition member—NATO has taken a more hard-line stance against Moscow and has bolstered support for allies bordering Russia, especially the Baltic states and Poland.
Stoltenberg said Wednesday that NATO was backing Georgia's "successful efforts to modernize its armed forces," which have operated under NATO command in Afghanistan, and would take part in a 2019 NATO-Georgia joint military exercise. Such moves have been viewed by Russia as an expansionist project led by the U.S., whose top diplomat also appeared at the meeting.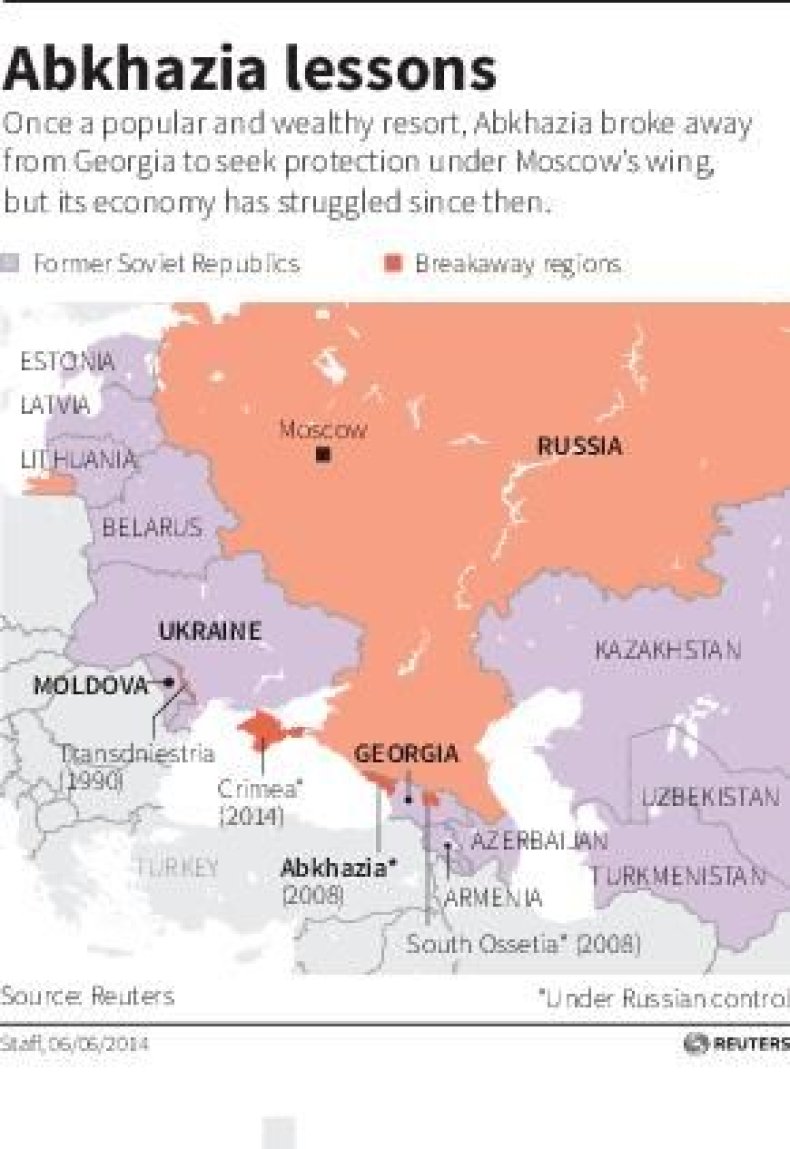 Despite Trump's reportedly strained relationship with Secretary of State Rex Tillerson and the administration's failure to appoint ambassadors to Belgium or the EU, Tillerson assured the multinational conference of the White House's commitment to its Western European allies and condemned Russia over alleged meddling in foreign affairs, something Moscow has denied.
"I think there is broad consensus among all the NATO members that there is no normalization of dialogue with Russia today," Tillerson said, according to Reuters.