When Will Jack's Brother Nicky Appear on 'This Is Us'? Season 3 Cast Photos Tease More Milo Ventimiglia
Fans may have learned of Jack's horrible fate during Season 2 of This Is Us, but they can at least take comfort in knowing it isn't the last they've seen of Milo Ventimiglia's loving father-figure character. In fact, in the upcoming season viewers will learn even more about Jack's past and finally meet his brother Nicky Pearson.
The network released the first look of the new season with a few photos of the cast on set on Thursday. Although the character was missing from Season 3 photos, Deadline previously reported that Michael Angarano was slated to appear on This Is Us as an adult Nicky.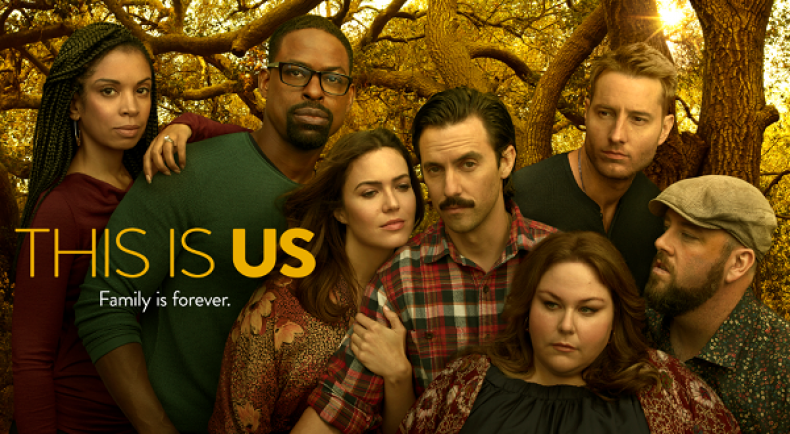 Fans got their first glimpse of Nicky in a Season 2 flashback of him and Jack as children, and later as an adult, in a scene where Jack gazes at a group photo from his time in Vietnam.
Angarano shared the news of his casting on social media. "I am beyond grateful and very excited to be part of this show," he wrote in August. "My grandmother even told her dentist."
It's unclear when Nicky, who is believed to have died in Vietnam, will make his debut on the show. Showrunners have been tight-lipped over how involved Angarano will be in Season 3. It's more than likely his presence will be an integral aspect of Jack's storyline as the show dives deeper into the Pearson family's late patriarch's biggest secrets.
Show producer and director John Requa told Entertainment Weekly the show will continue to reveal how Jack's former family trauma—including his time in Vietnam with Nicky—and his internal conflicts may have transferred onto his children.
"The big thing is that he keeps secrets, that he has compartmentalized and hidden away this part of his life, which, obviously, was his brother, and it was a big part," Requa said. "Obviously a major thing happened, some trauma of some sort. And that's what Kevin is doing. That's what we're trying to say with this episode. This life of keeping secrets and evasiveness is exactly the sort of behavior that Kevin is exhibiting. We're trying to draw the parallels between the good and the bad of Jack and how it manifests in his children."
This Is Us returns to NBC with Season 3 on September 25 at 9 p.m. ET.