How to Watch 'This Is Us' Premiere: Season 3 Live Stream, Channel, Time and More Info
This Is Us returns to NBC with a whole new season of family drama on Tuesday.
Season 3 will continue to follow the past, present and future lives of the Pearson family. The premiere episode will kick off with the Pearson siblings—Randall (Sterling K. Brown), Kevin (Justin Hartley) and Kate (Chrissy Metz)—celebrating their 38th birthday.
Season 2 featured one of the series' most heartbreaking moments thus far and finally revealed the death of family patriarch Jack Pearson (Milo Ventimiglia) in a house fire. Fans were warned to keep the tissues nearby for the tearjerking moments of Season 3.
The upcoming 18-episode season will heavily focus on background stories of all the characters, including Jack and his relationship with his deceased brother, Nicky, whom fans first learned about during Jack's Season 2 flashbacks about the Vietnam War. Michael Angarano will play Nicky as Season 3 reveals more truths about Jack's past, including happier glimpses of his first dates with Rebecca (Mandy Moore) as well as the more painful moments of his youth and how his childhood traumas extended to his family.
The show won't be filled with only solemn moments, though.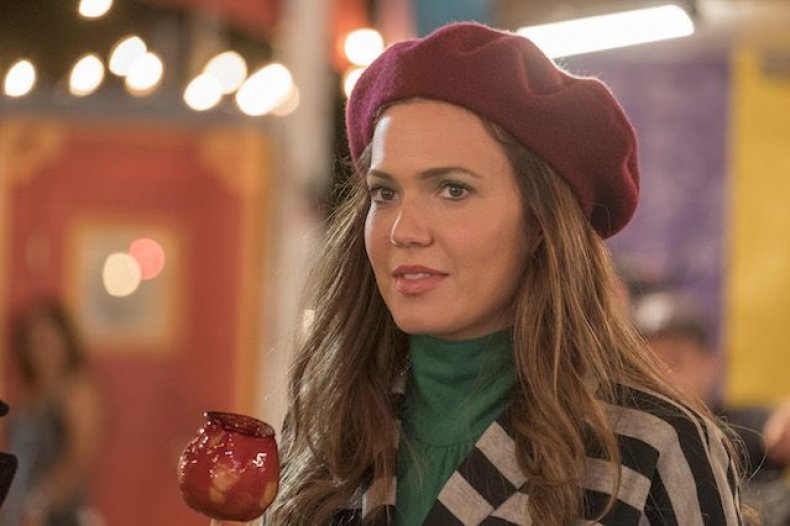 The cast has teased Season 3 as the most exciting season yet as fans learn more about each individual character. "I think it's our most ambitious, but I think we've earned it after 36 episodes," Moore told E! News on Monday. "People know who these characters are, they trust us, and I think it allows us the freedom to expand the universe a little bit."
The Season 3 premiere is set to air on Tuesday at 9 p.m. EDT on NBC. The episode will be available for streaming on NBC's website as well as the network's app. Fans with access to the Hulu Live TV service can also watch the premiere in real time there, while standard Hulu customers will be able to check out the first episode of the season later on demand.