'This Is Us' Season 3 Spoilers: Jack's Vietnam Past and Rebecca's Relationships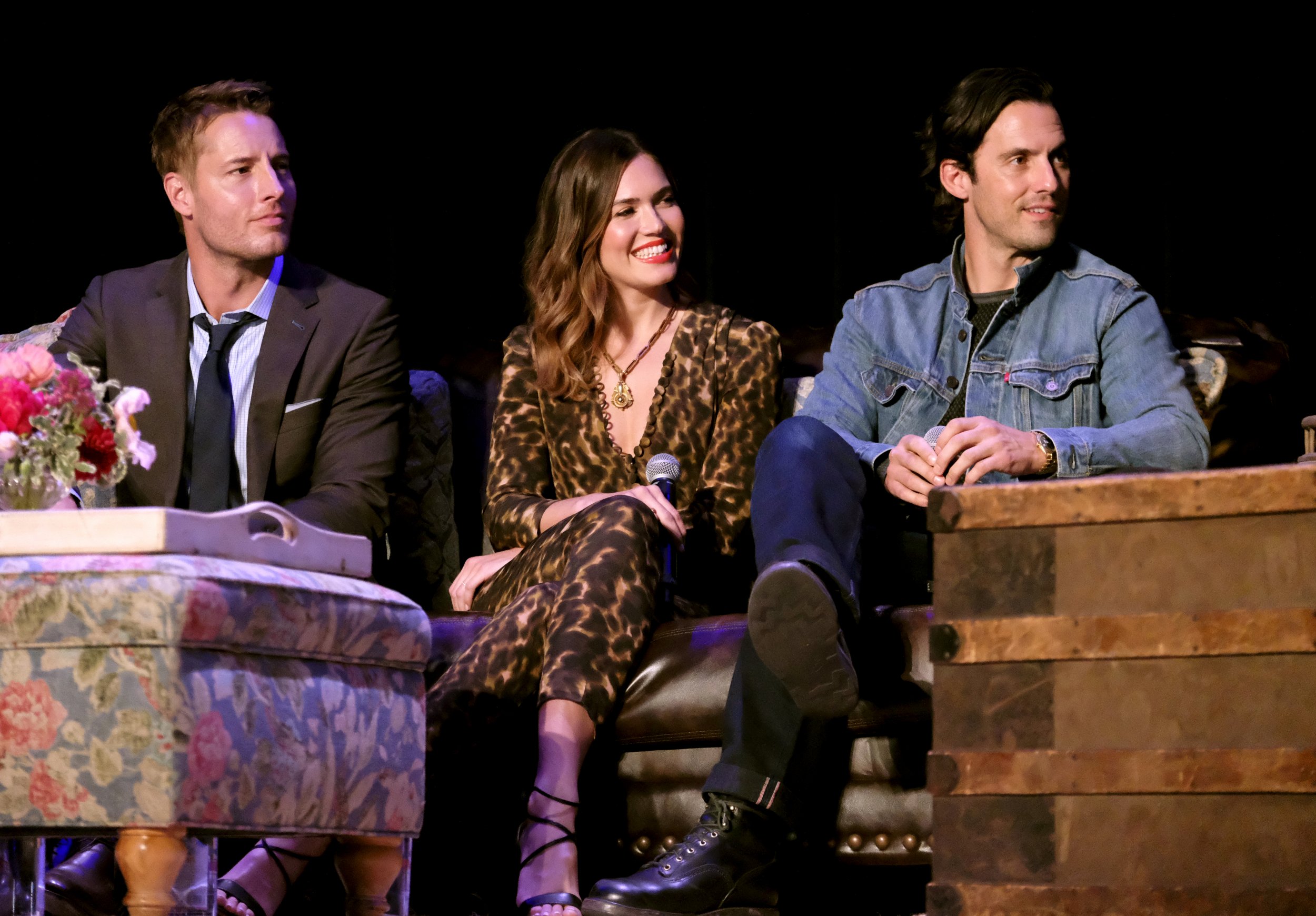 There are already some details out about This Is Us Season 3, including teasers about Jack and Rebecca's relationship and Pearson patriarch's time in Vietnam. The NBC drama will also start revealing Rebecca and Miguel's relationship, something that executive producer Dan Fogelman knows will be a challenge, following Jack and Rebecca's love story.
Season 3 will include "a fuller picture of who Jack and Rebecca were when they first started dating," Mandy Moore, who plays Rebecca, revealed to TV Guide Wednesday.
The series follows the lives of the Pearson family in the past, present and even future. That teaser is good news for fans who were hoping to see happier times for the family's parents, Jack (Milo Ventimiglia) and Rebecca. Last season's Super Bowl episode revealed how Jack died: smoke inhalation during a house fire when his three children were 17.
The third season will also show "who Jack was during the Vietnam War," the actress continued. The Season 2 finale showed one of Jack and Rebecca's children, Kevin (Justin Hartley), heading to Vietnam in the present day. Jack and his brother, Nicky, served in the Vietnam War, and Nicky didn't make it home.
The series brought Vietnam War journalist and author Tim O'Brien on as a consultant, Deadline reported June 18. "It was incredibly intimidating bringing him into our room to discuss a Vietnam plot line—and it was even more rewarding," Fogelman told the publication.
He also teased the early days of Jack and Rebecca's relationship in a podcast with Variety on Friday. This Is Us Season 3 will explore Rebecca at four ages, including ones that are in between stages they've already shown. He shared specifics of two of those time periods.
"One is right in the aftermath of Jack's death, and she's picking up the pieces and it's not going well," he said. "The other is this courtship period with a young, vivacious, kind of bushy-tailed Rebecca, who has her whole life in front of her and has met the guy of her dreams."
Rebecca's relationship with Jack isn't the only one the series will explore. It also has to show how she and Jack's best friend, Miguel (Jon Huertas) got together. Fogelman said he knows fans aren't ready to see Rebecca in a new relationship, but he's confident about his storyline. Viewers are beginning to warm up to Miguel, even if they favor Jack.
During the podcast, Fogelman also spoke about the mysteries of the series. Before, everyone wanted to know how Jack died. Now, everyone is wondering about the flash-forward that showed Jack and Rebecca's other son, Randall (Sterling K. Brown) with one of his children, a grown Tess (Iantha Richardson), discussing going to mystery visit to see "her." Since that scene from the Season 2 finale, there have been numerous theories about what happened and who "her" might be.
Randall and Beth (Susan Kelechi Watson) are going to have their hands full with their foster daughter Deja, played by Lyric Ross, in the present-day storyline. In the finale, she hit his car with a baseball bat while dealing with her feelings about her birth mother leaving her.
That's something that is going to make both parents angry and something they have to figure out how to handle, Watson shared, as TV Guide posted on Tuesday. "It's a big deal," she said, suggesting that the premiere begin with her foster child's "time out just ending from five months."