Did the U.S. See Economic Growth While Cutting Greenhouse Gas Emissions Last Year? Yes, But It's Complicated
A new report estimates that greenhouse gas emissions in the United States were down last year, but the economy ended 2019 with modest overall growth, high employment and one of the strongest stock market performances in decades.
Emissions declined by 2.1 percent compared with 2018, almost entirely because of a shrinking coal industry increasingly edged out each year by natural gas and renewable energy, according to a report by Rhodium Group, a research company.
This decoupling of emissions and economic growth aligns the United States, for now, with other wealthy nations that have demonstrated that investing in "green" energy production can also be profitable.
"There is ample evidence over the last decade or more that a strong economy can also be a clean economy—and that the two are not incompatible with each other," said Steve Capanna, a U.S. climate policy and analysis director at the Environmental Defense Fund, in an interview with Newsweek.
Whereas coal-fired power generation once dominated U.S. energy production, it sunk last year to its lowest level since 1975, Rhodium estimated. Cheaper and cleaner alternatives—natural gas and renewables—continue to take coal's place despite a lack of overarching federal guidance to support cleaner energy.
Natural gas became the most prevalent source of U.S. energy generation in 2015, according to the U.S. Energy Information Administration. In 2018, domestic oil and gas had more than $180 billion in revenue, roughly six times that of the coal industry, according to data compiled by Statista and IBISWorld. When natural gas is burned, it emits roughly 50 percent less carbon dioxide than coal, but some of it leaks into the atmosphere undetected.
Renewable energy also overtook coal production in 2019, providing 23 percent of total electricity in the U.S. and earning $288.9 billion in global investments, according to Renewable Energy Policy Network for the 21st Century. Solar drew the most investment at $139.7 billion, outpacing new coal- and gas-fired projects.
"Coal just is not the economic choice anymore," Capanna said, citing the cost-effectiveness of wind and solar in particular, as well as the demand for natural gas.
In the U.S., electric power generation is roughly 5 percent of gross domestic product (GDP), according to a 2017 report by research and consulting company M.J. Bradley & Associates—making production-based emissions alone less tied to economic growth than they used to be.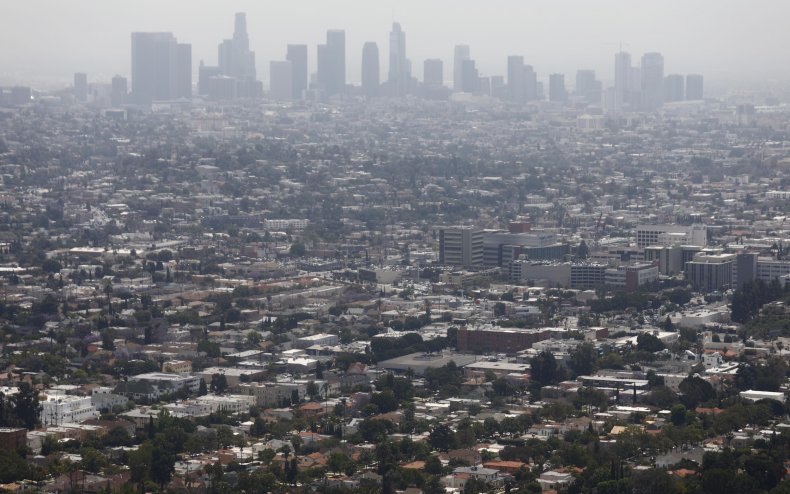 At the same time, the U.S. economy has a steadfast relationship with greenhouse gas–producing sources not reflected in last year's modest decline. Other wealthy countries have weaned their economies away from climate-harmful practices more significantly because of federal regulation, thus spending less on carbon-intensive goods and services over time, said Josh Bivens, director of research at the Economic Policy Institute.
"Part of what's going on here is that we still consume lots of goods and services that are carbon-intensive in production, but we just import them. And so they're not showing up in our GDP, but our lifestyle is still supporting the emissions," Bivens said. "It's not a win for the globe to just push our dirty industries offshore. We actually want to globally make industries less dirty."
Indeed, in addition to cold weather, 2018's more pronounced economic growth, compared with 2019, brought a rise in emissions as planes and trucks moved people, metal, food, car parts and furniture—guzzling jet and diesel fuel along the way. In 2019, emissions slowed slightly for transportation and buildings but increased in most sectors besides power, like agriculture, industry and waste, according to Rhodium.
Progress in these areas of the economy, which produce 73 percent of domestic emissions, is required for more meaningful progress, experts warn. So far, U.S. emissions are down just 12.3 percent since 2005, Rhodium estimated.
"To continue and accelerate the U.S. economy's downward trend in [greenhouse gas] emissions, we need to focus on these sectors also, on efficiency and on developing lower-emissions processes in high-emissions industries like steel and cement," Samantha Gross told Newsweek in a statement. She is a climate expert at the Brookings Institution.
With Washington seemingly unmotivated to work on climate change legislation and U.S. natural gas extraction becoming more prevalent, it's unlikely that renewable energy alone can reduce emissions enough to fulfill the commitments made in the Copenhagen Accord and the Paris Agreement for 2020 and 2025, respectively.
"It's still possible but will require a significant change in federal policy—and pretty soon," the Rhodium report's authors wrote.