U.S. Sees Highest Black Friday Gun Sales in Recorded History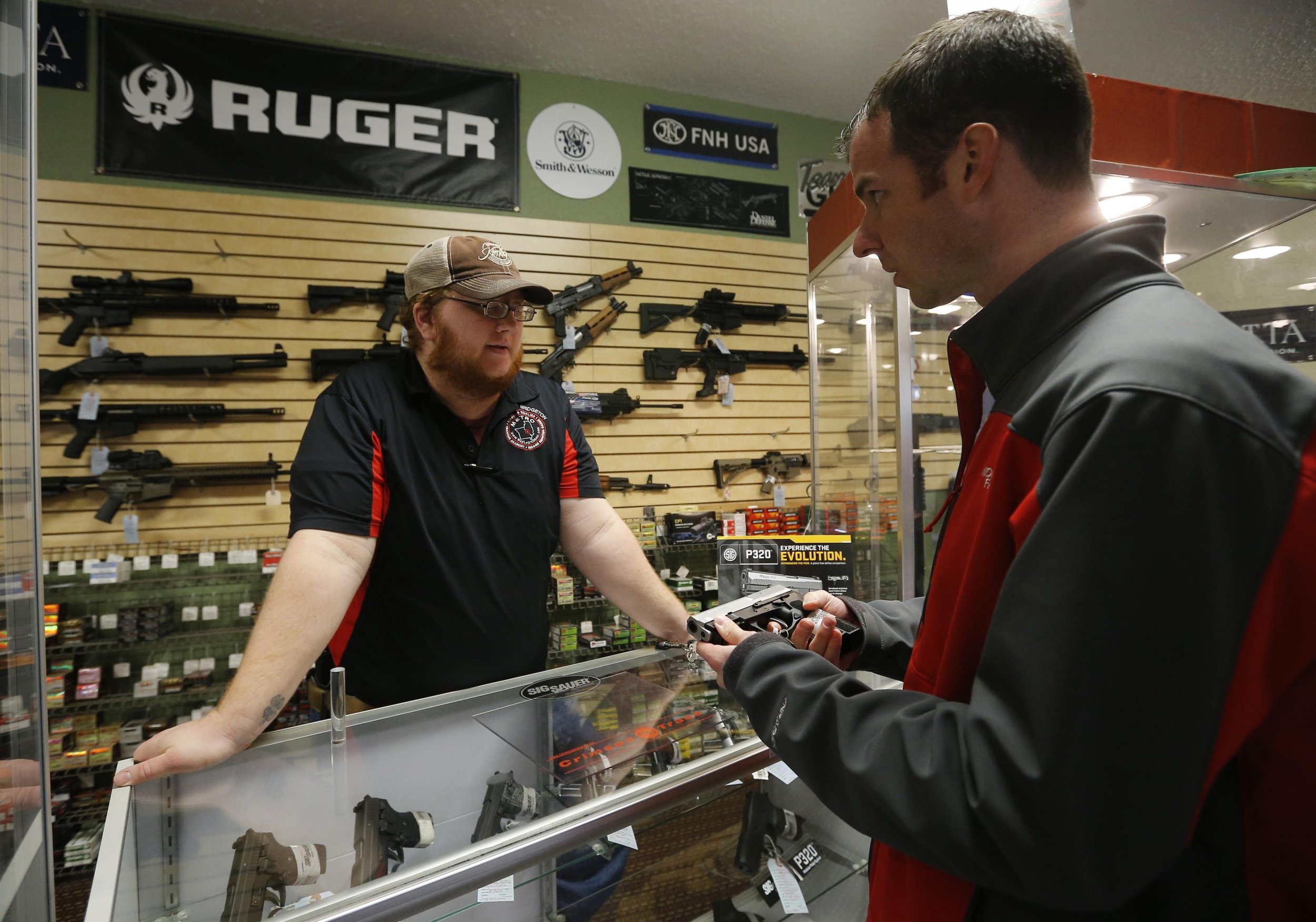 Though Black Friday turnout dramatically dropped this year, gun sales were higher than ever.
According to the FBI, there were more than 175,000 background checks on Friday, making it the busiest Black Friday in recorded history. But even at a rate of almost three background checks a second, November 28 was beat out by December 21, 2012, which saw more than 177,000 background checks.
The number of background checks filed on Friday represents almost three times the daily average. Since law requires background reviews be completed within three business days, 600 FBI employees worked around the clock this weekend. If the government fails to complete a background check on time, a buyer is allowed to make their intended gun purchase anyway.
"The challenge is to have staff keep up with this volume," FBI spokesman Stephen Fischer told CNN, "We do that by limiting personal leave, asking employees to work extra shifts and reutilizing former…employees to serve in [the National Instant Criminal Background Check System] during this busy period."
"This means saving lives and protecting people from harm—by not letting guns fall into the wrong hands," FBI Manager Kimberly Del Greco added in a statement. "It also ensures the timely transfer of firearms to eligible gun buyers."
There are 10 factors that can disqualify a person from purchasing a gun: a felony conviction, an arrest warrant, mental illness, a drug problem, an undocumented immigration status, a dishonorable discharge from the military, a renunciation of U.S. citizenship, a restraining order, a history of domestic violence or an indictment for a crime that is punishable by more than a year in prison.
But the system these few employees rush to work within is flawed. Last year, 186,000 background checks, or 512 a day, fell through the FBI's review system because states failed to hand over complete criminal and mental histories of their residents or did not provide the information in time. This has been an issue in roughly 2 percent of cases the FBI has handled.
According to the Associated Press, there are nine guns for every 10 Americans and someone is killed every 16 minutes in the U.S. by a gun. Additionally, the pace of background checks has doubled since the system was implemented in 1999.