China: U.S. is Being Selfish About Global Climate Change Fight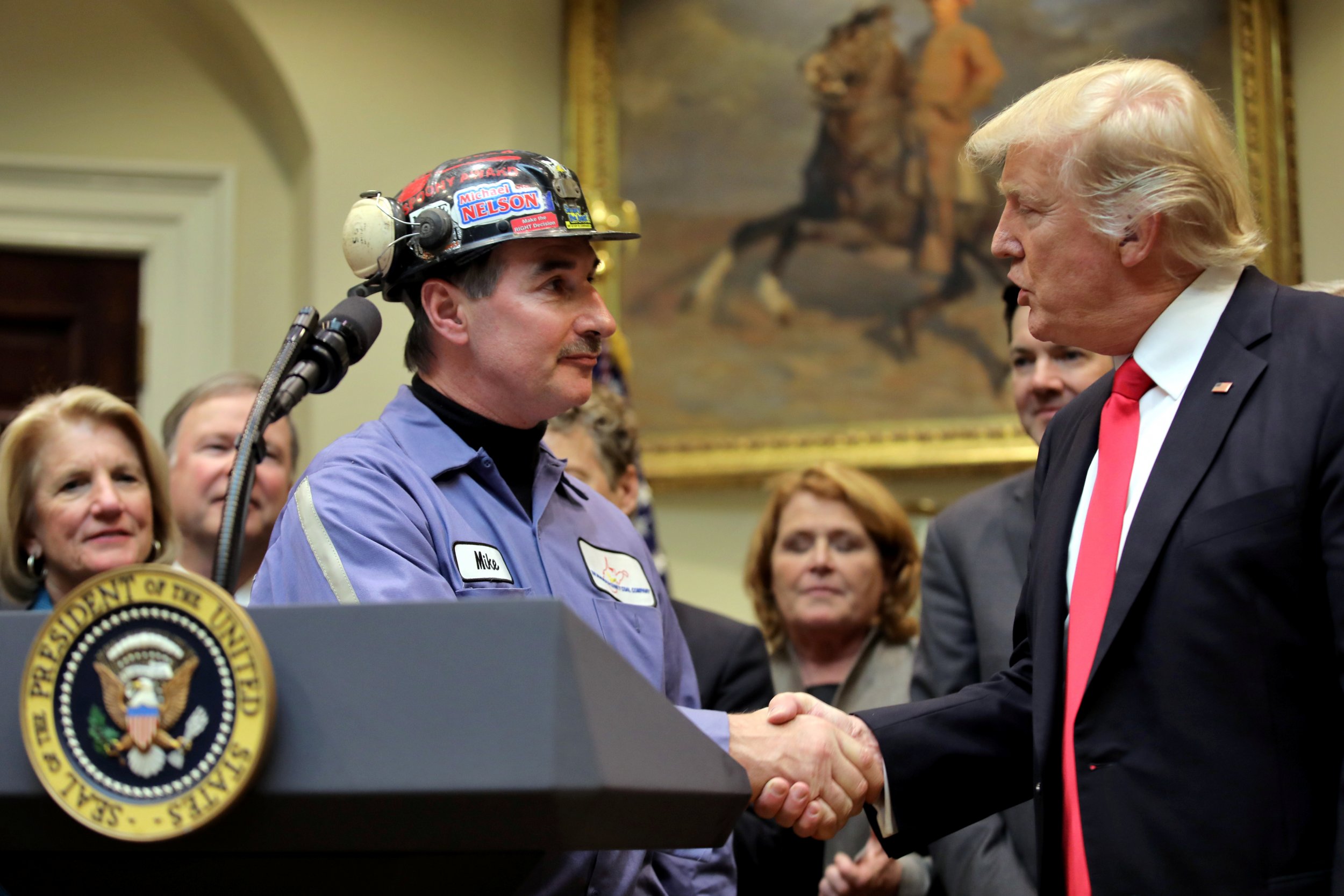 An editorial in a Chinese, state-run newspaper Thursday slammed President Donald Trump's decision to walk back environmental regulations. It claimed the United States is selfish and undoing any possible advances China might make.
"Some Western media now pin their hopes on China to fill the vacuum left by Washington in the fight against climate change," wrote the Global Times in the opinion piece. "But no matter how hard Beijing tries, it won't be able to take on all the responsibilities that Washington refuses to take."
China and the U.S. are the world's two largest producers of carbon dioxide emissions. The editorial noted that public opinion, in part, helped stall Trump's executive order banning travelers from seven Muslim-majority countries and expressed the hope that Americans would push back against the Trump administration's environmental policies as well.
"China will remain the world's biggest developing country for a long time," it read. "How can it be expected to sacrifice its own development space for those developed Western powerhouses? Western opinion should continue to pressure the Trump administration on climate change. Washington's political selfishness must be discouraged."
The Global Times is a state-run, tabloid-style newspaper that has been highly critical of Trump, calling him "as ignorant as a child" on foreign policy.
"We reflect comprehensive public opinion," Li Hongwei, the paper's managing editor, told NBC News last month. "Those who say the Global Times is ultra-nationalist or hawkish have not read our newspaper carefully."
The paper's editor-in-chief had previously claimed that the paper represents what Communist Party officials will say in private but not in public, NBC News noted.
Trump has, in the past, threatened to withdraw from the landmark Paris agreement that agreed on a global framework to fight climate change, although he softened that stance a bit after winning the election. But this week Trump signed an executive order undoing many of former President Barack Obama's environmental policies, including the Clean Power Plan, which limited pollution from power plants.