U.S. Senate Fails to Override Obama Veto of Keystone XL Approval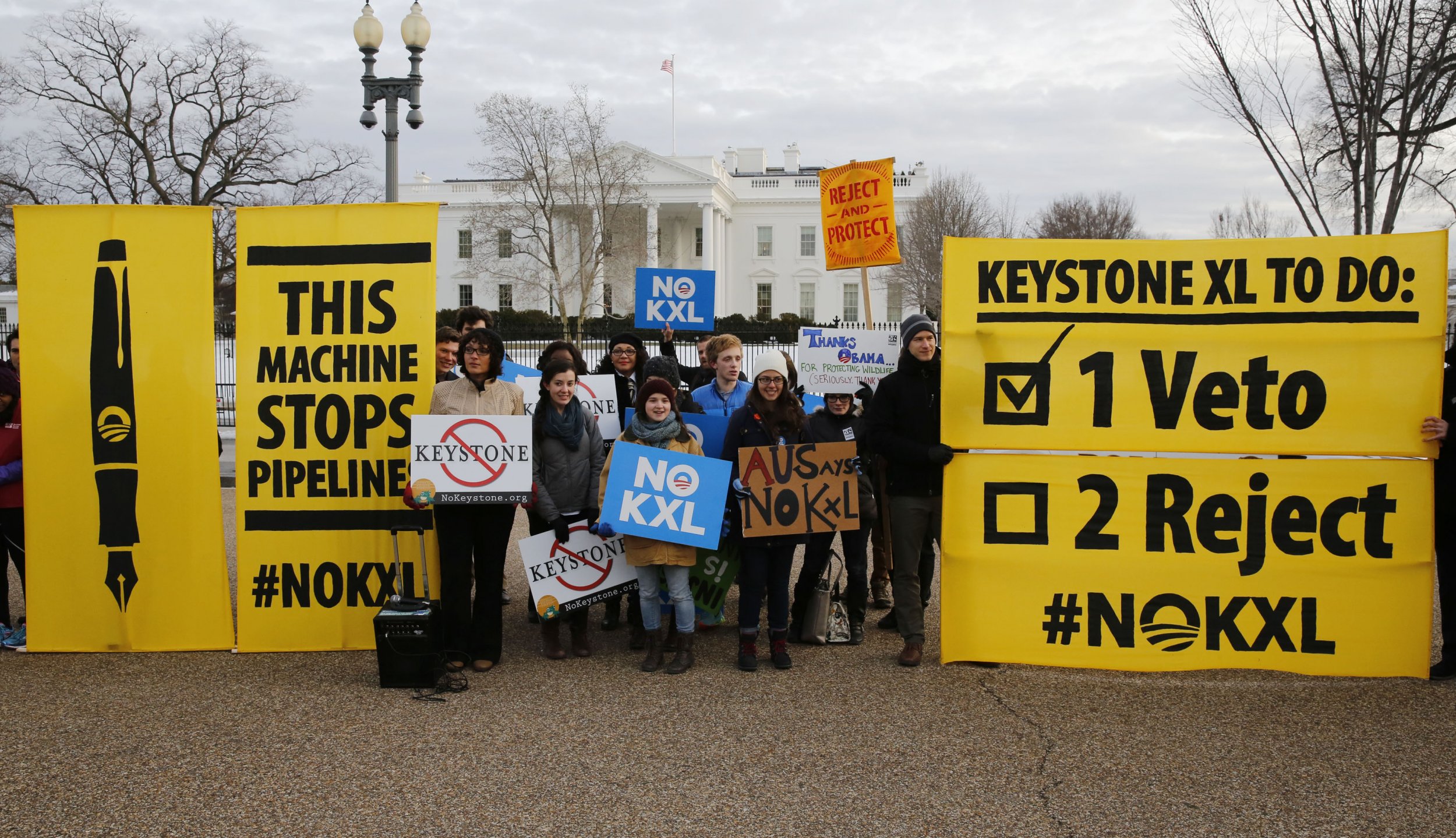 WASHINGTON (Reuters) - The U.S. Senate failed on Wednesday to override President Barack Obama's veto of legislation approving the Keystone XL oil pipeline, leaving the controversial project to await an administration decision on whether to permit or deny it.
The Senate mustered just 62 votes in favor of overriding the veto, short of the two-thirds needed. Thirty-seven senators voted to sustain Obama's veto. The Senate action means the House of Representatives will not vote on override.
Some Republicans have spoken of trying again to force Obama's hand on the project, by attaching Keystone approval to some other bill in Congress this year.
The TransCanada Corp pipeline would carry 830,000 barrels a day of mostly Canadian oil sands crude to Nebraska en route to refineries and ports along the U.S. Gulf Coast. It has been pending for more than six years.
Republicans support building the pipeline, saying it would create jobs. Obama has questioned Keystone XL's employment impact and raised concerns about its effects on climate change.
The struggle over whether to build Keystone escalated after Republicans won control of theSenate last year. New Senate Majority Leader Mitch McConnell said pipeline approval would be the first bill the Republican-led Congress would send to Obama.
Obama last month vetoed the bill authorizing the pipeline's construction, saying it had bypassed a final State Department assessment on whether the project would benefit theUnited States. The department is handling the approval process because the pipeline would cross the U.S.-Canadian border.
Once that State Department assessment is in - expected in the coming weeks or months - Obama is expected to make a final decision on permitting for the project.
Environmentalists have urged Obama to reject Keystone because of carbon emissions involved in getting the oil out of Canadian tar sands.
The U.S. Chamber of Commerce said the project "would produce good, high paying jobs, increase supplies of Canadian and American crude to refiners, and therefore further bolster American economic and energy security."