U.S. to Send 1,000 Additional Troops to Middle East Amid Tension With Iran
The Pentagon on Monday authorized 1,000 additional troops to be sent to the Middle East, just hours after new images emerged of the oil vessels attacked in the Gulf of Oman.
Patrick Shanahan, the acting Secretary of Defense, said the U.S. Central Command (CENTOM) for additional forces made the request. The Joint Chiefs of Staff consulted with the White House to give its approval, per a release from Shanahan's office at Pentagon.
The additional troops will be sent "to address air, naval, and ground-based threats" in the Middle East.
"The recent Iranian attacks validate the reliable, credible intelligence we have received on hostile behavior by Iranian forces and their proxy groups that threaten United States personnel and interests across the region," Shanahan said. "The United States does not seek conflict with Iran. The action today is being taken to ensure the safety and welfare of our military personnel working throughout the region and to protect our national interests."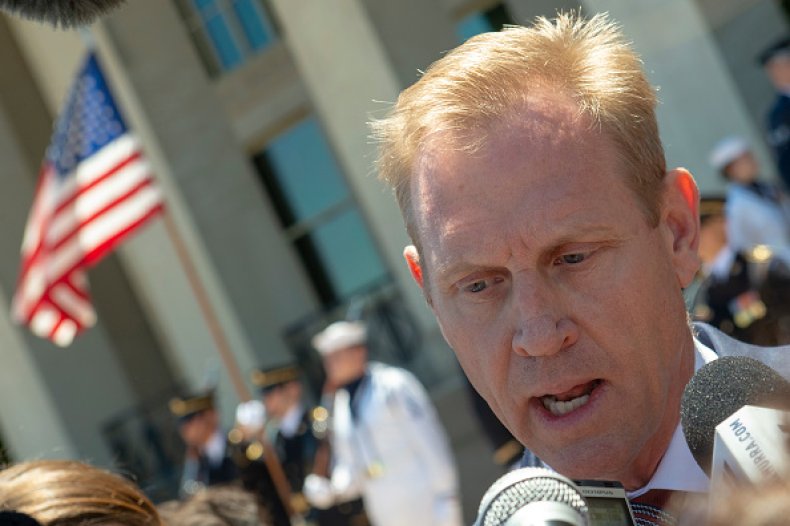 After the new images show that Iran was purportedly behind the tanker attacks surfaced on Monday, an Iraqi base north of Baghdad where U.S. troops are stationed sustained a rocket attack.
"A short time ago, three Katyusha rockets fell on Camp Taji," according to Iraq's Security Media Cell. Camp Taji is also known as Camp Cooke for American military personnel and other allied coalition troops.
The Pentagon did say it would continue to monitor events in the region and "make adjustments to force levels as necessary" after reviewing intelligence reports and credible threats.
Others close to the situation believe Iran and the U.S. are getting dangerously close to a confrontation, including Hamid Baeidinejad, the Iranian ambassador to the United Kingdom, who Monday warned a conflict is near and that the U.S. should end its sanctions policy.
Secretary of State Mike Pompeo was already scheduled to meet with CENTCOM commanders on Tuesday, per a Fox News report.
The Iranian attack on two oil tankers last Thursday caused immense damage to the hulls of both vessels, and 44 sailors were evacuated. The attacks happened near the Strait of Hormuz, a narrow stretch of water where 20 percent of the world's oil supply passes for trade.