U.S. Will Send Nearly $9 Million to Help Venezuelan Migrants in Colombia, Nikki Haley Says
U.S. Ambassador to the United Nations Nikki Haley announced on Wednesday that the United States will send almost $9 million to Colombia in a bid to help care for thousands of Venezuelan refugees there.
Haley made the announcement during her visit to the Colombian border town of Cucuta. Venezuelans have been fleeing their country to Colombia for over a year in search of relief from the political and economic crisis that is ravaging their homeland.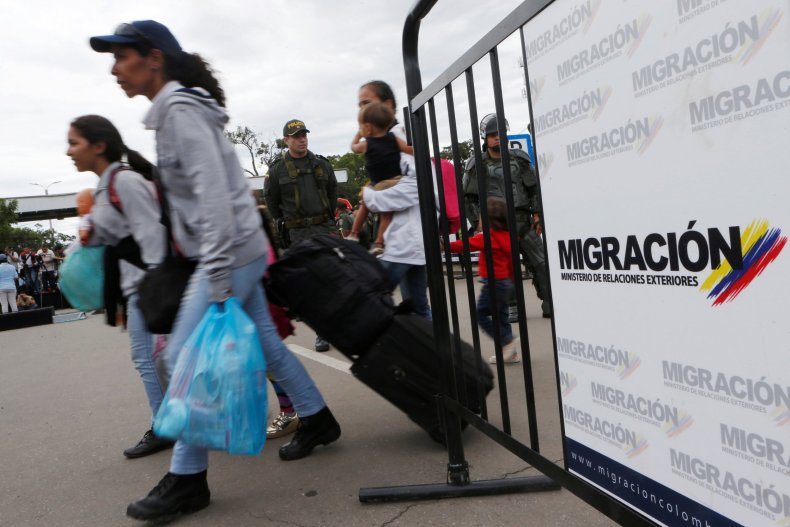 "With this funding, the U.S. Government's humanitarian assistance for the regional response to the Venezuelan crisis now totals more than $46 million since Fiscal Year 2017," a press release from the U.S. Agency for International Development read.
"These additional funds build on the United States' ongoing efforts to provide food, medical care, water, and other critical humanitarian aid in Colombia and throughout the region for vulnerable Venezuelans," the release continued.
The U.S. aid comes after Caracas accused Colombia and Venezuelan expats in Florida of an assassination plot against President Nicolás Maduro. Two drones filled with explosives flew toward Maduro and exploded as he was making a speech on Saturday. Nevertheless, the attack did not harm the Venezuelan strongman.
"That drone came after me, but there was a shield of love that always protects us," Maduro said following the event. "I'm sure I'll live for many more years."
Despite not being able to prove it, the Venezuelan government said that the drone attack was initiated by Maduro's political opponents. Maduro said, however, that evidence will be provided to the leaders of both the United States and Colombia.
"I want to explain to the government of the United States and the government of Colombia in detail all the evidence that leads us to accomplices and direct responsible living in the state of Florida," said Maduro."I trust in the good faith of Donald Trump."
"The whole world is increasingly terrified of what is happening in Venezuela," said Colombia's outgoing president, Juan Manuel Santos. He admitted 440,000 refugees into Colombia last Thursday before leaving office this week. Temporary residency permits were given to the refugees that would allow them to receive medical care, education and employment opportunities.
There are 870,000 Venezuelans who are living in Colombia, according to Colombia's migration director, Christian Kruger. Most of them are often in need of medical care and are malnourished, Reuters reported.