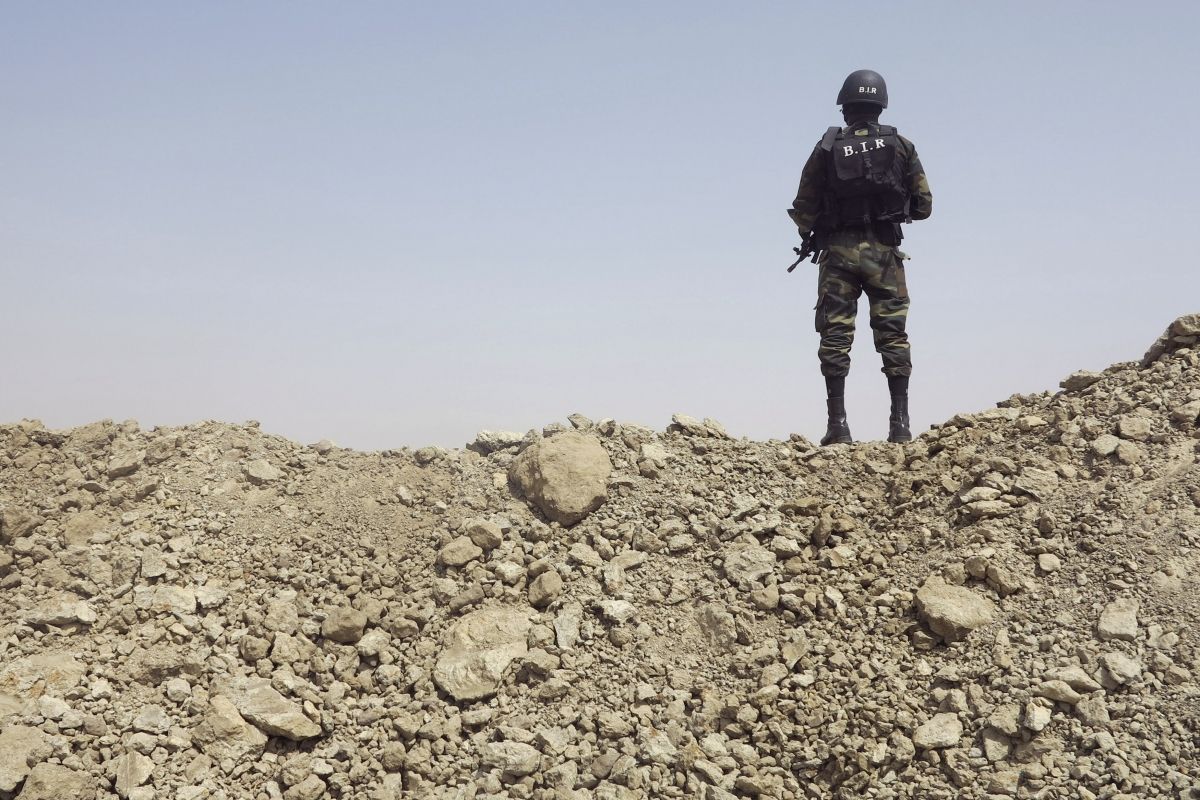 President Barack Obama notified Congress on Wednesday that 90 military personnel have been deployed to Cameroon to help the country and its regional partners combat the radical Islamist group Boko Haram.
Obama wrote a War Powers Act notification letter to Congress in which he said that U.S. troops would "conduct airborne intelligence, surveillance, and reconnaissance operations in the region." He added that they would remain in the west African country until they were "no longer needed."
The deployment will not be offensive in nature, the White House said, even though the forces will be armed for their own security. They will be deployed at the request of the Cameroonian government, ABC News reported.
White House spokesman Josh Earnest said the new mission would be "part of a broader regional effort to stop the spread of Boko Haram and other violent extremist organisations in West Africa," according to the BBC.
Boko Haram's insurgency in west Africa has lasted more than six years. Before Nigeria's presidential election in May 2015, the group captured territory the size of Belgium, killing more than 15,000 people across the country, particularly in the northern regions of Adamawa, Borno and Yobe. Those areas remain under a state of emergency.
The insurgency has spilled over into neighbouring countries such as Cameroon, Niger and Chad, prompting the formation of a regional coalition. Forces from the countries joined to battle the terror group alongside Nigerian troops with additional support from France. In March, France boosted its west African force at its regional headquarters in N'Djamena, the capital of Chad.
It remains unclear how U.S. forces will coordinate with other regional partners in the anti-Boko Haram coalition and if there will be any cooperation with the French. In May 2014, the U.S. deployed 80 military personnel and surveillance aircraft to Chad to help the search for the Chibok captured by Boko Haram. The schoolgirls remain missing.
Since the landmark election of All Progressives Congress (APC) leader Muhammadu Buhari on May 29, the first democratic transition of power to an opposition party in the country's history, the radical Islamist group has continued to carry out attacks in northeastern Nigeria despite the large-scale military operation.