U.S. Sends First Air Defense Brigade to Europe Since Cold War as Russia Tensions Grow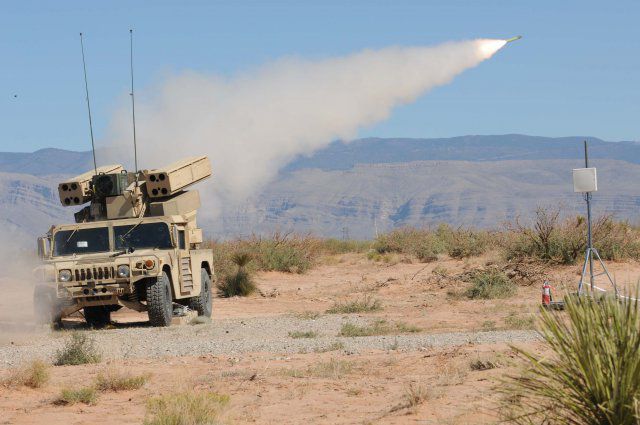 The U.S. has deployed an air defense artillery unit to Europe for the first time since the Cold War, signaling increased tensions between Russia and the West in the 21st century.
In a ceremony held last week, 678th Air Defense Artillery Brigade Commander Army Colonel Richard Wholey uncased his brigade's colors at the U.S. Army Garrison in Ansbach, Germany. Wholey called the event "a historic day" for the U.S. Army Europe, the 10th Army Air and Missile Defense Command, U.S. Army Garrison Ansbach and "the local Ansbach community."
Related: China Military Tells Russia 'We've Come to Support You' Against U.S.
"It was less than five months ago we received a notification of sourcing, and thirty-three pre-mobilization training days and twenty post-mobilization training days later here we are in Ansbach uncasing the 678th Air Defense Artillery Brigade colors—the first uncased since the Cold War drawdown in Europe," according to the Army's official website.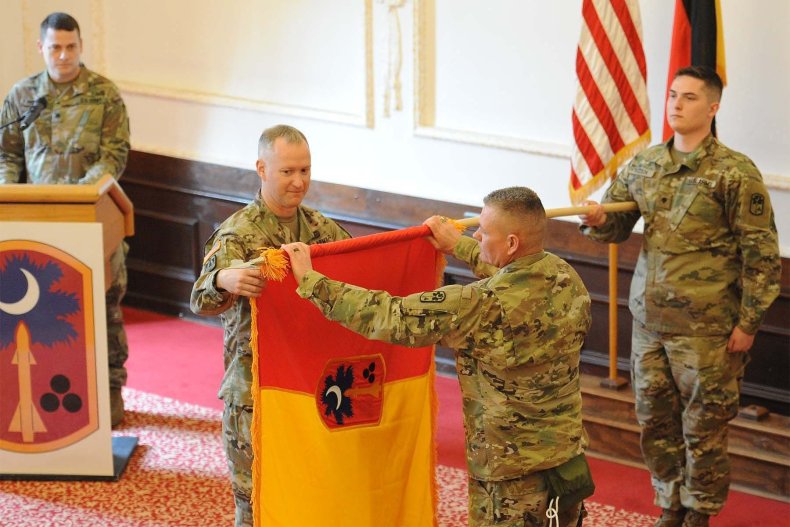 Described by the Army as the "only integrated fires brigade in the Army's inventory," the South Carolina Army National Guard's 678th Air Defense Artillery Brigade returns to a resurgent Cold War environment in Europe. The U.S. and the U.K. have accused Russia of orchestrating last month's nerve agent attack that targeted Sergei Skripal, a former Soviet intelligence agent who was caught working for London and arrested by Russian authorities. He was released as part of a 2010 spy swap.
Russia has denied responsibility, but Western nations and their allies have expelled more than 100 of Moscow's diplomats and the U.S. shuttered a Russian consulate in Seattle. Moscow has suggested it was framed and retaliated with its own tit-for-tat measures.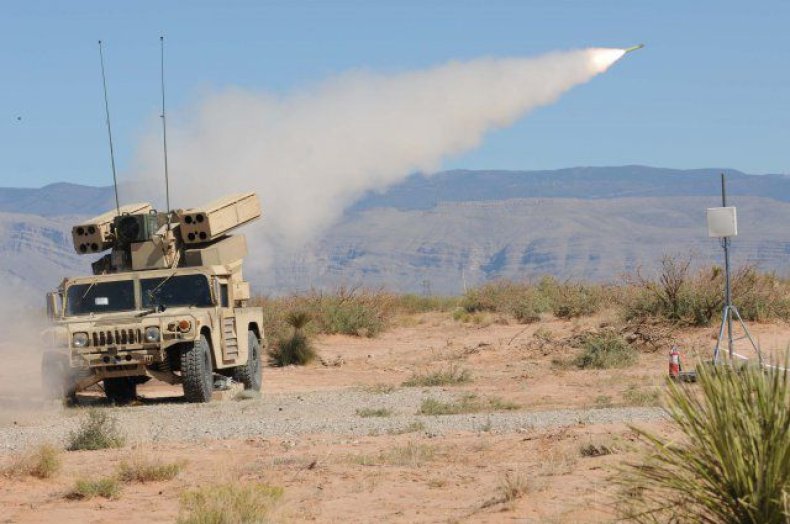 The U.S.-led NATO Western military alliance, which also expelled personnel from its Russian mission, has adopted a more aggressive stance against Russia since it seized the Crimean Peninsula amid unrest in neighboring Ukraine in 2014. Both Russia and NATO have expanded their military power across rival borders and held regular military exercises intended to simulate a potential conflict.
Renewed tensions between Russia and NATO have seen dueling accusations of provocations and destabilization, especially as Moscow sought closer military and political ties to China, potentially rebalancing global influence from West to East.