U.S. Jet Fighters on Live Fire Drill as 'Show of Force' Toward North Korea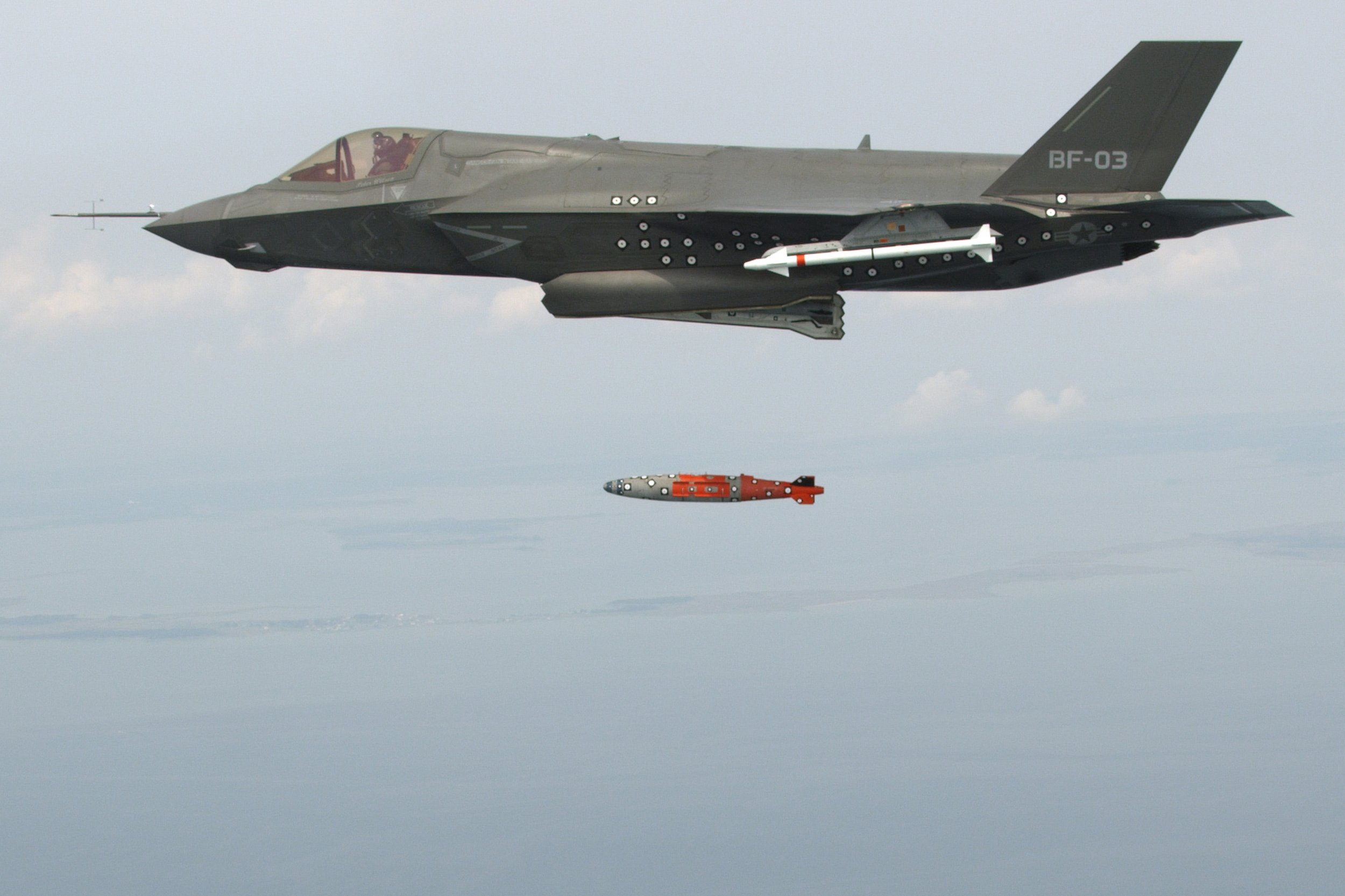 The United States has sent its newest and most advanced fighter, the U.S. Marine Corps' F-35B Lightning II, to join its air force Lancers and the forces of Japan and South Korea on a first-ever bilateral mission across the Asia Pacific region.
The joint mission intends to show the "ironclad commitment" of the U.S. to its allies during a very tense time in the Korean Peninsula, according to a military statement. The 10-hour mission included flyovers near Japan's Kyushu region and live fire practice of "attack capabilities" above the Korean peninsula.
Four U.S. Marine F-35Bs joined the "show of force" in "direct response to North Korea's intermediate-range ballistic missile launch, which flew directly over northern Japan," on Monday, the U.S. Pacific Command said in a statement on Thursday.
The integrated mission took place on Wednesday and also involved two B-1B Lancers from the U.S. Andersen Air Force Base in Guam, two Japanese Air Self-Defense Force F-15Js and four F-15Ks from the Republic of Korea Air Force.
"Enhancing combined military readiness through integrated missions ensures national leaders of viable and ready military options," the statement added.
"North Korea's actions are a threat to our allies, partners and homeland, and their destabilizing actions will be met accordingly," said General Terrence J. O'Shaughnessy, Commander, U.S. Pacific Air Forces. "This complex mission clearly demonstrates our solidarity with our allies and underscores the broadening cooperation to defend against this common regional threat. Our forward-deployed force will be the first to the fight, ready to deliver a lethal response at a moment's notice if our nation calls."
North Korea's increased missile capabilities and rhetoric have caused consternation not only among neighbor South Korea and Japan, who are the nearest likely targets of any potential North Korean launch, but the U.S. as well. The U.N. has banned Kim Jong Un's regime from trying to achieve its nuclear ambitions and the U.S. and Japan placed sanctions on the country after Pyongyang threatened to target the U.S. Pacific territory of Guam in early August.
Although there is no evidence to suggest North Korea can currently reach the majority of U.S. territory, the North Korean regime is threatening that current missile testing is a prelude to more military operations to come.
President Donald Trump has used bombastic language toward Pyongyang, most recently tweeting Wednesday that "talking is not the answer!" Defense Secretary James Mattis disagreed with the sentiment, saying that there were still diplomatic solutions.
China and Russia have both urged restraint and suggested that U.S. sanctions and drills in the Korean Peninsula are ramping up tensions; both have asked the U.S. to take steps to de-escalate the situation.