America Warns Iran: 'Any Attack on U.S. Interests or on Those of Our Allies Will Be Met With Unrelenting Force'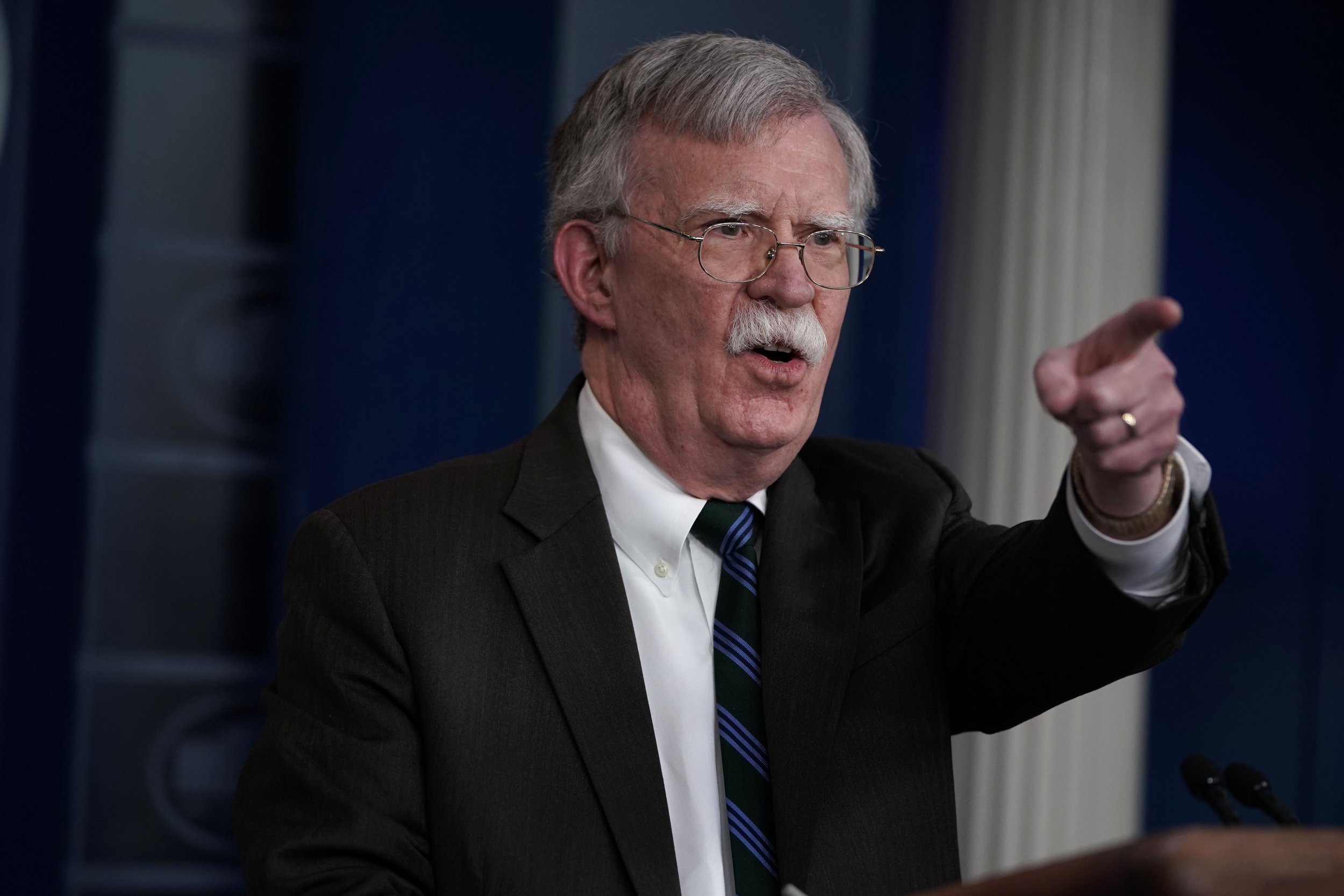 The Trump administration announced on Sunday that it will be deploying an aircraft carrier strike group and Air Force bombers to the Middle East in response to "troubling and escalatory indications and warnings" from Iran.
The president's national security adviser, John Bolton, said in a statement released by the White House Sunday night that the deployment of the USS Abraham Lincoln carrier strike group and bomber task force was meant to "to send a clear and unmistakable message to the Iranian regime that any attack on United States interests or on those of our allies will be met with unrelenting force."
"The United States is not seeking war with the Iranian regime," Bolton said. "But, we are fully prepared to respond to any attack, whether by proxy, the Islamic Revolutionary Guard Corps, or regular Iranian forces."
The announcement provided no additional information about what caused the deployment, but Bolton's warning came amid rising tension between Washington and Tehran.
The Trump administration announced new sanctions in April targeting countries receiving Iranian oil exports. The U.S. also designated Iran's Revolutionary Guard a foreign terrorist organization, representing the first time it has assigned the classification to a government entity. Iran responded by designating all U.S. troops in the Middle East terrorists.
"The leaders of America, who themselves are the creators and supporters of terrorists in the (Middle East) region, will regret this inappropriate and idiotic action," a statement from hundreds of Iranian lawmakers announcing the designation said at the time.
Bolton's statement also follows fresh violence between Israel and Palestinians in Gaza, where the Islamic Jihad group is viewed as an Iranian proxy.
Asked by reporters about Bolton's statements during a flight to Finland, Secretary of State Mike Pompeo said the warning was "something we've been working on for a little while," according to a transcript published by the secretary of state's office.
"It is absolutely the case that we have seen escalatory actions from the Iranians, and it is equally the case that we will hold the Iranians accountable for attacks on American interests," Pompeo said. If these actions take place, he said, "by some third-party proxy, whether that's a Shia militia group or the Houthis or Hizballah, we will hold the Iranians—Iranian leadership directly accountable for that."
Last month, Iranian Foreign Minister Javad Zarif accused Bolton, as well as Israel, Saudi Arabia and the United Arab Emirates, of trying to push President Donald Trump into starting a conflict with Iran.
Speaking in a pre-recorded interview on Fox News Sunday with host Chris Wallace, Zarif accused Bolton and the leaders of Saudi Arabia, Israel and the UAE, which he called the "B team," of driving the Trump administration's hard-line stance against Iran.
The "B Team wants to actually push the United States, lure President Trump into confrontation that he doesn't want," Zarif said.
"They have all shown an interest in dragging the United States into a conflict," Zarif said. "I do not believe that President Trump wants to do that. I believe that President Trump ran on a campaign promise of not bringing the United States into another war."
Zarif said that regardless of what was driving the Trump administration's approach to Iran, however, efforts to change the country's regime would be "doomed to failure."
Following Zarif's interview, Bolton himself also appeared on Fox News Sunday to address the Iranian foreign minister's accusations, dismissing them as "completely ridiculous" claims in a "carefully prepared propaganda script."
This article has been updated with statements from Secretary of State Mike Pompeo.