U.S. Serviceman Killed by ISIS Forces in Northern Iraq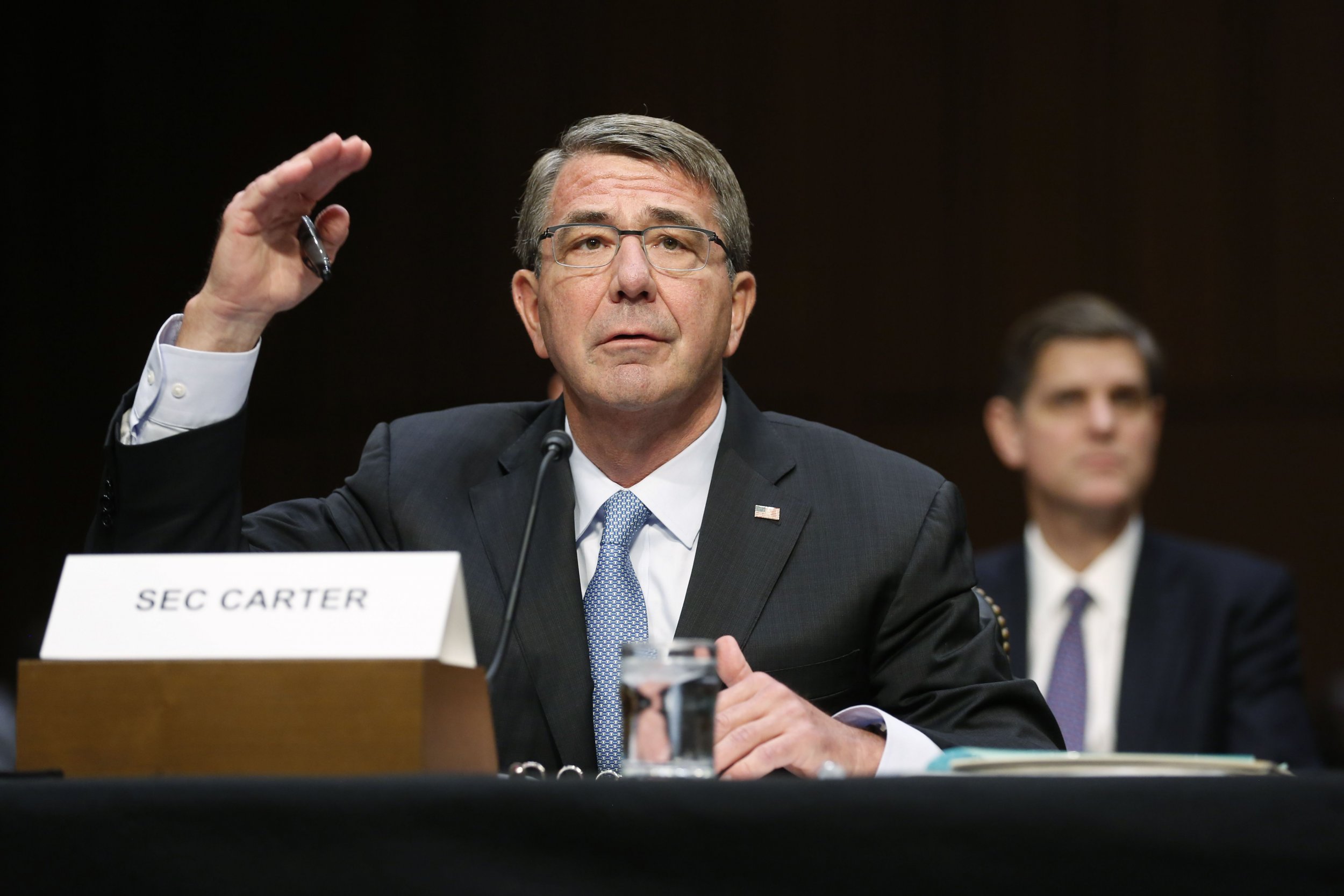 An American serviceman died in combat against Islamic State (ISIS) forces in northern Iraq on Tuesday.
The U.S. serviceman died as "a result of enemy fire," according to the U.S.-led coalition of forces—known as Operation Inherent Resolve—that is fighting ISIS. "Further information will be released as appropriate," the statement reads.
He is third U.S. military casualty since U.S. troops returned to the country nearly two years ago to fight the jihadist group.
The serviceman was killed after ISIS militants broke through Kurdish barriers in northern Iraq at around 9:30 a.m. local time, an unidentified U.S. military official told ABC News. The servicemember was in northern Iraq in an advise-and-assist role and was helping Kurdish Peshmerga forces, who are supported by the U.S.-led coalition in the fight against ISIS.
"It is a combat death, of course, and a very sad loss. I don't know all the circumstances of it," U.S. Defense Secretary Ash Carter told reporters during a trip to Germany on Tuesday.
Due to the serviceman's advise-and-assist position, he was located away from the frontlines. The serviceman's death comes several weeks after the announcement that 200 additional U.S. troops would be sent to Iraq to advise Iraqi forces in the fight against ISIS that would see them positioned closer to the frontlines.
In March, Marine Staff Sgt. Louis F. Cardin, 27, was killed when an ISIS-launched rocket hit his artillery support base in northern Iraq. In October 2015, Army Master Sgt. Josh Wheeler, a member of the elite Delta Force, was killed by ISIS fire during the rescue of 70 Iraqi hostages who were captured by ISIS.
This is a breaking new story. More information will be added when it becomes available.