Donald Trump Adviser: U.S. Should Extradite Coup Suspect Fethullah Gulen to Turkey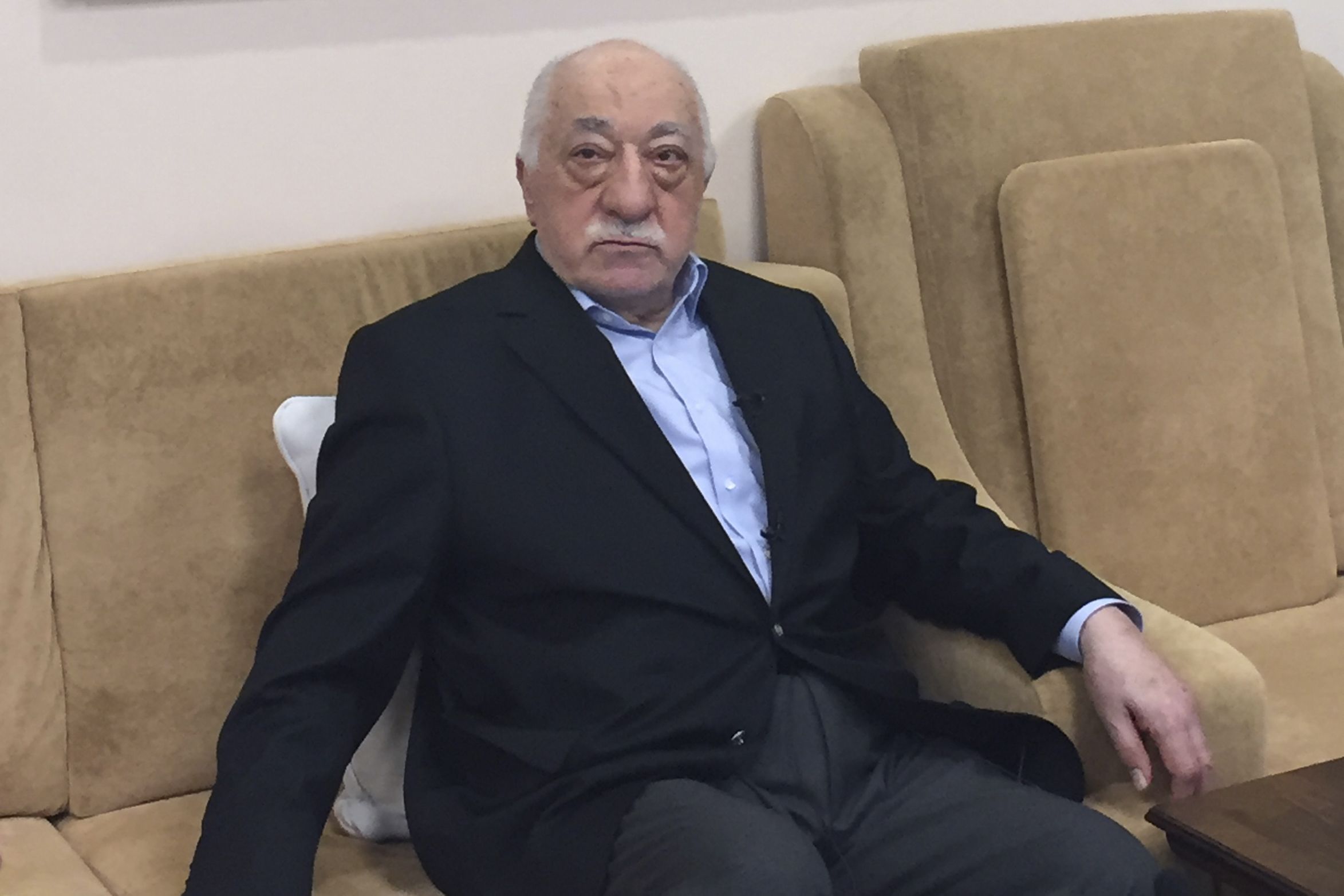 Washington should extradite the exiled cleric Fethullah Gulen—who Turkey suspects of plotting a failed military coup in July—to Ankara, a top military adviser to U.S. President-elect Donald Trump said Wednesday.
"We need to adjust our foreign policy to recognize Turkey as a priority. We need to see the world from Turkey's perspective," retired Lt. Gen. Michael T. Flynn wrote for the conservative news website The Hill.
"What would we have done if right after 9/11 we heard the news that Osama bin Laden lives in a nice villa at a Turkish resort while running 160 charter schools funded by the Turkish taxpayers?"
He continued: "The forces of radical Islam derive their ideology from radical clerics like Gulen, who is running a scam. We should not provide him safe haven. In this crisis, it is imperative that we remember who our real friends are."
Shortly after Trump's win in Tuesday's vote, Turkish Prime Minister Binali Yildirim congratulated the construction magnate on his win but also called for him to extradite the cleric, who has lived in the U.S. state of Pennsylvania since 1999.
Ankara has grown frustrated with Washington's refusal to extradite Gulen over his alleged role in the failed takeover. But U.S. authorities are examining evidence of his purported role in the coup.
Gulen denies any involvement in the attempt to overthrow Turkish President Recep Tayyip Erdogan. But Ankara maintains that the cleric's strand of Islam, which he presents as moderate, infiltrated Turkish state institutions. The aftermath of the failed coup saw Turkish authorities purge state institutions of thousands of workers, either arresting or suspending them.
Lt. Gen. Flynn criticized the Obama administration for undermining Turkey as a partner, saying that the new administration must start to understand that Turkey "is vital to U.S. interests" and a "source of stability in the region."
The veteran general, who served as director of the Defense Intelligence Agency, played an advisory role in Trump's campaign and the president-elect is widely expected to appoint him to a prominent defense role in his cabinet.