U.S. Should Learn From China and 'Genuinely' Protect Rights by Restricting Guns, Beijing Says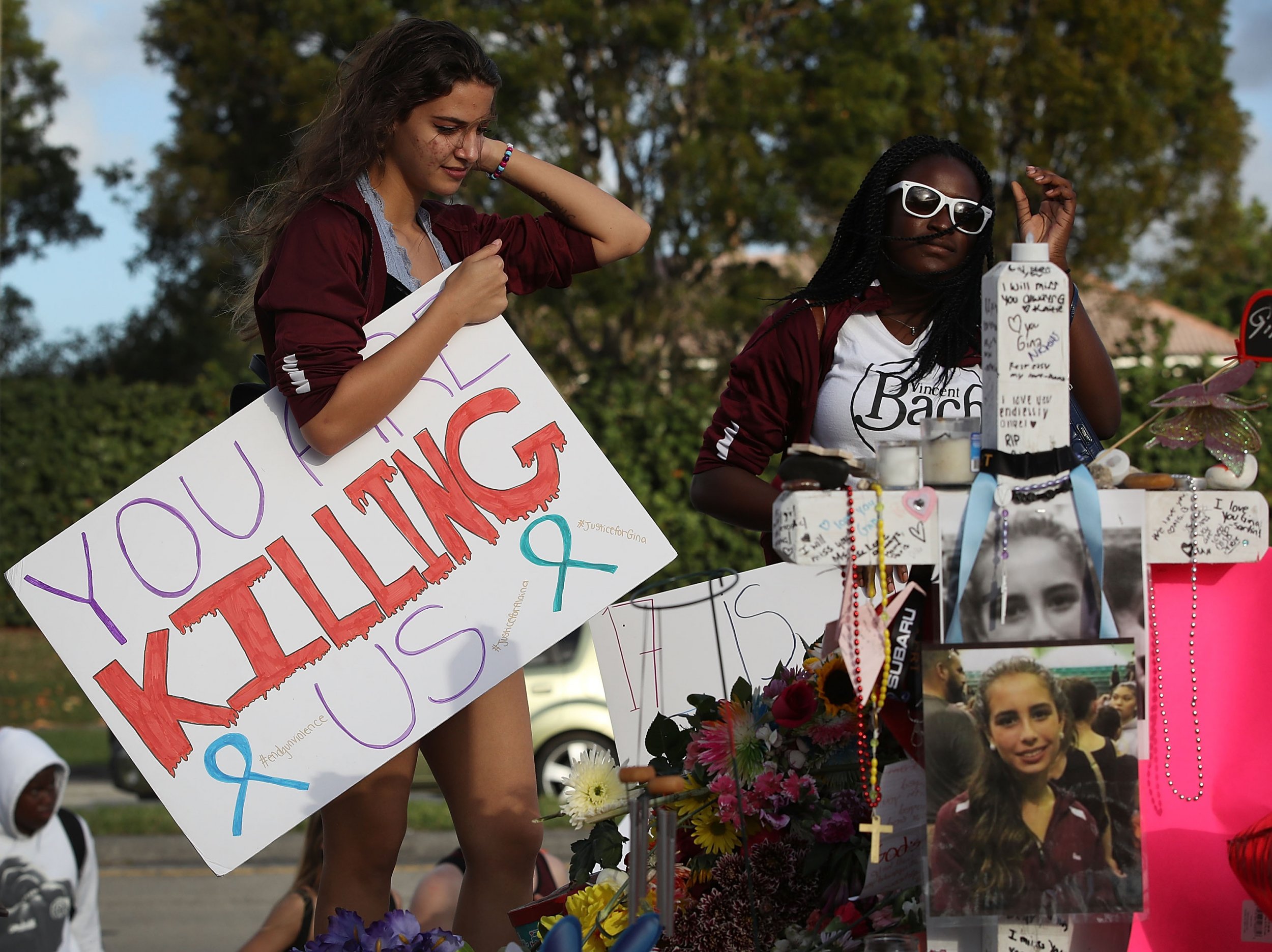 The U.S. should learn from China and genuinely protect human rights by restricting gun ownership, China's Global Times, the ruling Communist Party's official newspaper, wrote on Friday.
The state-run Chinese newspaper published a critical editorial following the shooting last week at Florida's Marjory Stoneman Douglas High School, where 17 students and staff were killed. The massacre reignited a long-running debate about gun control in the United States and abroad.
"Washington has been pointing an accusing finger at other countries over human rights.... However, more Americans have been killed by gunfire in the country than American soldiers being killed in all U.S. wars," the Global Times op-ed read.
It added, "Gun ownership in China is strictly regulated, which helps reduce gun-related crimes and deaths. The U.S. should learn from China and genuinely protect human rights."
The hawkish news outlet, run by China's top propaganda organ People's Daily, called it "inhumane" to turn a blind eye to gun violence after the shootings on Valentine's Day.
Human rights have long been a source of tension between the world's two largest economies—particularly since 1989, when the United States imposed sanctions on China after a bloody crackdown on pro-democracy demonstrators around Beijing's Tiananmen Square.
China rejects criticism of its rights record, pointing to its success at helping millions escape poverty, and regularly attempts to deflect the issue by calling attention to its critics' own problems.
However, the ruling Communist Party does not tolerate political dissent, and President Xi Jinping's administration has seen a sweeping crackdown on rights lawyers and activists.
Gun violence is rare in China because private gun ownership is restricted.
"The U.S. has no other choice but to adopt gun control. The right of life is the most fundamental [of] human rights. The right to bear arms cannot overpower the individual's right to live," the Global Times editorial said.
Since the Sandy Hook Elementary School massacre in 2012, about 438 people have been shot in more than 200 school shootings across the U.S., The New York Times reported.
On the afternoon of February 14, an assailant, later identified as 19-year-old Nikolas Cruz, stormed Marjory Stoneman Douglas High School in Parkland, Florida, with an AF-15 rifle.
A picture is slowly forming of the suspected shooter, who was arrested shortly after the incident and briefly taken to Broward Health North hospital in Pompano Beach, Florida, before being transferred to the Broward Sheriff's headquarters.
Broward Sheriff Scott Israel confirmed that Cruz was a former student at the school who was expelled last year for unknown "disciplinary reasons."
According to Cruz's attorneys, the teenager has been on suicide watch since his arrest and is reportedly "sad and remorseful." One of the attorneys said Cruz had the mental state of a child.
"What was relayed to me was, 'He is such a child,'" Gordon Weekes, a chief assistant for Broward County's public defenders office, told The Sun Sentinel. "That's the impression our attorneys are getting."