U.S. Slams Russia With More Sanctions Targeting Banking, Aviation, Oil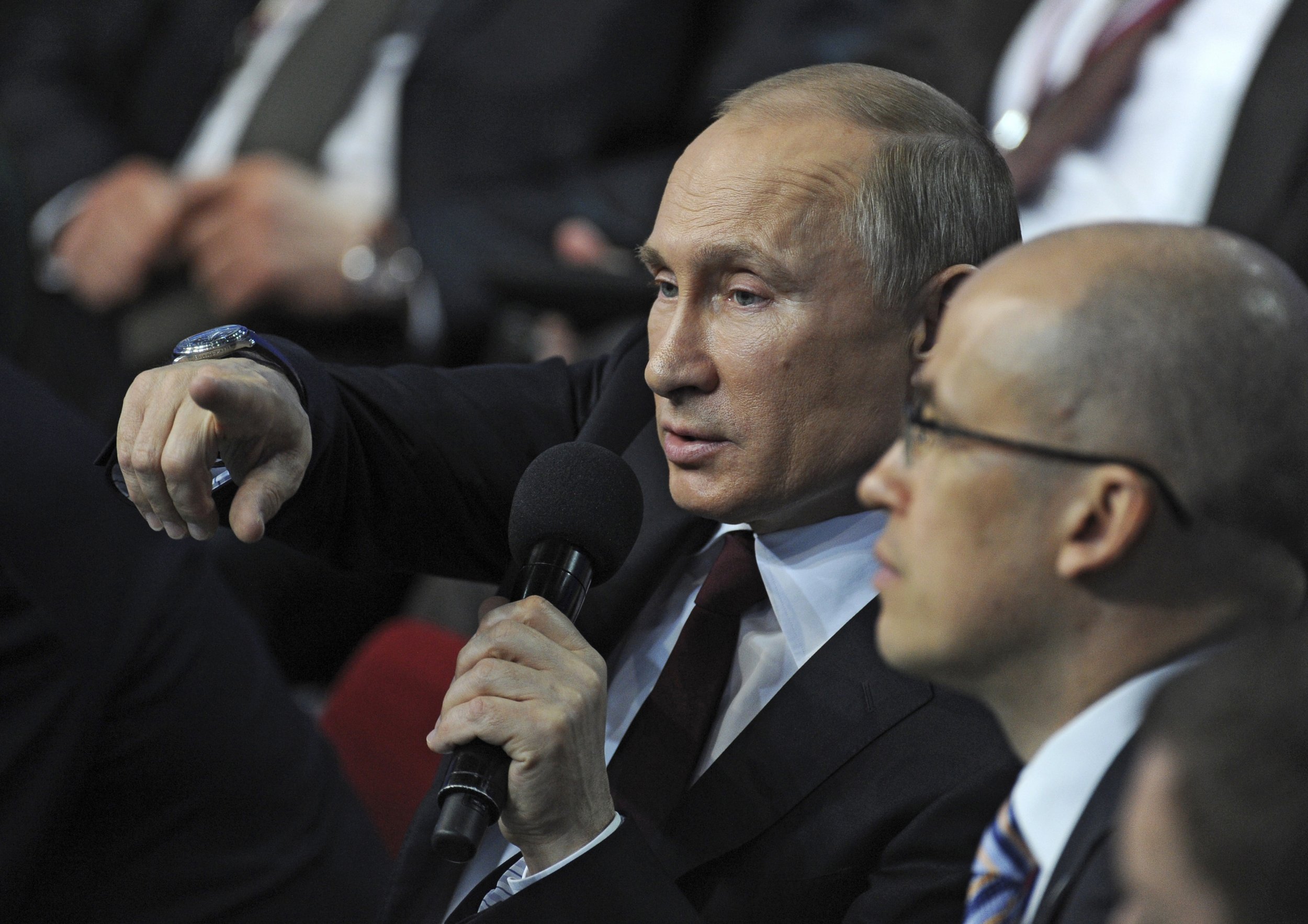 Calling Russia's role in the latest rounds of violence in eastern Ukraine "indisputable," the White House unleashed its toughest raft of sanctions yet on Monday, targeting the country's banking, finance, aviation and oil and gas sectors—a move that brings it much closer to hobbling large swaths of the Russian economy.
The new slate of sanctions named seven additional people to the list—all seen as close to President Vladimir Putin—and 17 entities, including Russian officials and companies representing critical sectors of Russia's economy, bringing the total number of individuals and entities blacklisted as of Monday to 64.
[Related: How the West is Pushing Putin's Buttons]
The sanctions against Russia, which began in early March, have been ratcheted up in recent weeks as conflicts continue to escalate along Russia's eastern border with Ukraine. Last week, President Barack Obama threatened that sanctions would intensify if Russia did not actively move to disarm combatants and defuse the tensions, in compliance with the April 17 Geneva agreement.
"Russia's involvement in the recent violence in eastern Ukraine is indisputable," the White House said in a statement on Monday, announcing the new sanctions.
[Related: Exclusive: U.S. Treasury Says Putin 'Not Off the Table' for Future Sanctions]
The latest blacklist, seen as the toughest on Russia yet, focuses on the business interests and finances of Russian billionaire Gennady Timchenko, who was already blacklisted in March. The U.S. Department of the Treasury, in conjunction with the White House, froze the assets of Volga Group, a privately held, Luxembourg-based investment vehicle of Timchenko, and Stroytransgaz Holding, an engineering and construction company to Russia's oil and gas industry—also controlled by Timchenko.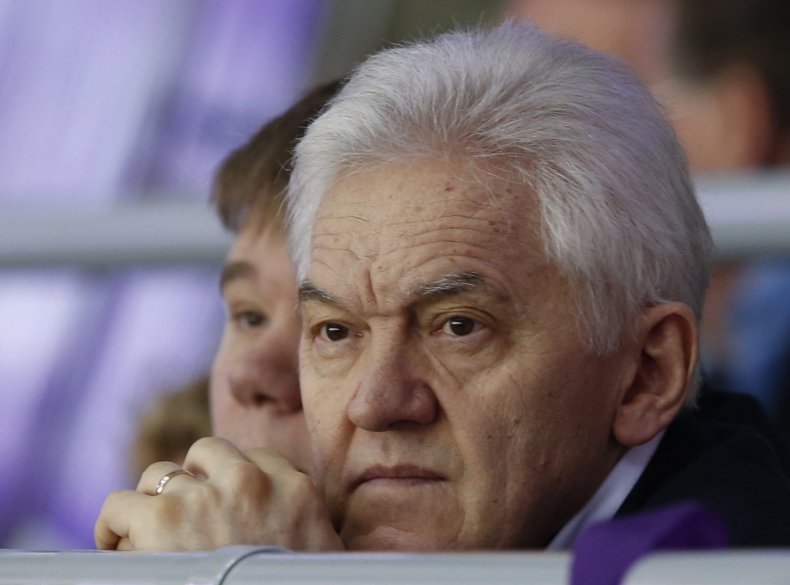 Volga Group, which holds Timchenko's assets, calls itself "one of the largest investment groups in Russia," with "investments in 18 core companies, located mainly in Russia." The investment firm had consolidated revenue in 2012 of $116 billion, based on investments in energy, logistics, infrastructure, financial services and consumer goods.
[Related: Sanctions Land Like a Bomb in Corporate Suites]
Volga Group holds the proceeds from Timchenko's sale of his stake in oil-trading firm Gunvor Group last month, Newsweek has learned. The sale took place the day before his blacklisting on March 20. Timchenko is a co-founder of the firm—with headquarters in Geneva and Nicosia, Cyprus—but no longer a shareholder.
"None of the companies mentioned by the U.S. has any connection to events in Ukraine," Stuart Leasor, a London-based spokesman for Volga Group, told Newsweek.
In striking out at Timchenko through Stroytransgaz Holding and its subsidiaries—including one in the offshore tax haven of Cyprus—the U.S. also targeted a key component of Russia's gas exports, as its clients include Gazprom, ConocoPhillips and Saudi Aramco, according to Stroytransgaz's website. Timchenko owns a controlling stake in Stroytransgaz, according to Itar-Tass, Russia's state-owned news agency.
The U.S. also sanctioned Igor Sechin, a long-standing member of Putin's inner circle and the executive chairman of Rosneft, the state-owned Russian oil company. He is a leader of the so-called Siloviki group of nationalists and conservatives composed of senior current and former security and intelligence officials in Russia. It is not immediately clear what Sechin's stake in Rosneft might be or how any stake might affect Rosneft's dealings with foreign oil companies and banks. Rosneft has agreements with ExxonMobil to explore vast oil tracts in the Arctic and Western Siberia, among other regions.
Also hit was Avia Group LLC, a company with close ties to Moscow's Sheremetyevo International Airport, Russia's main international airport, and a related Avia Group unit in St. Petersburg, Avia Group Nord.
Avia Group has been working to build a business aviation center in Moscow that would cater to Russian and foreign investors. It also has subsidiaries and related entities in New York, London and Dubai, among other major cities.
Of the 24 new individuals and entities named to the Russia blacklist, around 10 of the sanctioned entities are connected to Timchenko via Volga Group.
In a recent interview with Newsweek, David Cohen, Undersecretary at the U.S. Department of the Treasury for Terrorism and Financial Intelligence, which puts out the blacklist designating U.S. sanctions, said that the U.S. was certain of Putin's links to Timchenko, although he would not elaborate in detail on what they were.
"I will say that in all of our designations, we take great care before we designate someone," Cohen told Newsweek before the latest round of sanctions. "We have to meet a legal standard, and all of these designations are subject to challenges in court. We have never lost a case where someone has challenged our evidence."
The Office of Foreign Assets Control, part of the Department of the Treasury, is responsible for blacklisting people and entities hostile to American national-security interests under presidential national emergency powers. In the recent past, it has sanctioned heads of state such as Syrian President Bashar al-Assad.
At present, the blacklist includes nearly 6,000 people and entities around the world, including the latest sanctions against "specially designated nationals" from Russia and Ukraine.
Last week a Treasury representative said the possibility of adding Putin to the blacklist was not off the table.