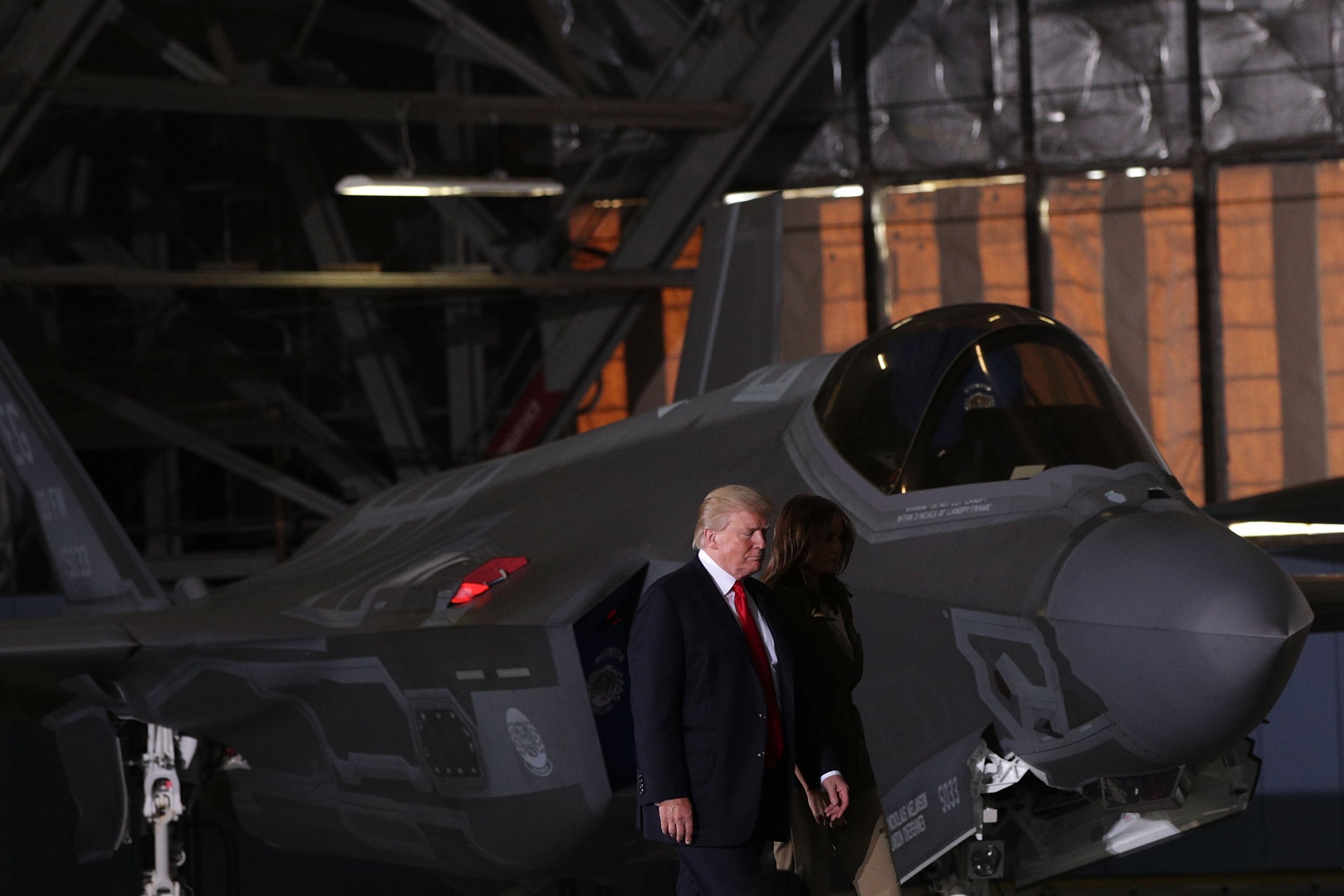 The U.S. government sold $41.9 billion in weapons to foreign partners in 2017, the Pentagon announced Thursday.
The total was a 25 percent increase over sales in 2016, but short of records set in 2015 and 2012. The announcement does not include a breakdown of who bought the weapons or what types of weapons were sold.
President Donald Trump has been pushing for more U.S. arms sales, tweeting in September that he would help Japan and South Korea buy more weapons. The administration has taken a hands-on approach to arms sales, with his son-in-law Jared Kushner personally calling the chief executive of the world's largest defense company, Lockheed Martin, to help build a package of $110 billion in sales to Saudi Arabia.
Much of the encouragement of sales by the Trump administration remains hypothetical, as even that $110 billion includes a slew of speculative figures and equipment. The sales process itself is slow, requiring approval from the State Department along with what can be protracted negotiations to finalize deals.
One State Department source indicated that the Trump administration has toyed with the idea of creating a deal "closer" to help push for sales, although that idea was shot down by experts from several agencies.
Foreign sales have become increasingly critical to U.S. defense companies, who have focused on outside markets as U.S. weapons spending has remained fairly flat. Companies are not allowed to sell weapons directly, with the U.S. government striking deals with foreign countries and then buying the weapons through the normal Pentagon purchasing process.
The total sales are also not entirely money-makers, as about $10 billion of the total sales were actually paid for by the U.S. as part of efforts to bolster allies' military capabilities.
Foreign sales also are critical to helping keep U.S. costs down on major weapons programs, like the F-35 fighter. That aircraft, the most expensive weapon program in history, has 12 foreign buyers thus far including six that have already received planes. By selling larger numbers, Lockheed Martin, the plane's manufacturer, says that the cost per plane can be reduced.
Saudi Arabia consistently drives the U.S. foreign sales landscape, having singlehandedly spiked 2012 sales to a record $64 billion mainly through the purchase of F-15 fighter jets, although sales to the country grew more complicated at the end of the Obama administration because of ongoing fighting in Yemen.
In 2016, Obama froze the sale of bombs to Saudi Arabia amid concerns about civilian casualties as part of Saudi Arabia's bombing campaign in Yemen. Trump appears to have reversed course, pushing for a surge in sales to the country.