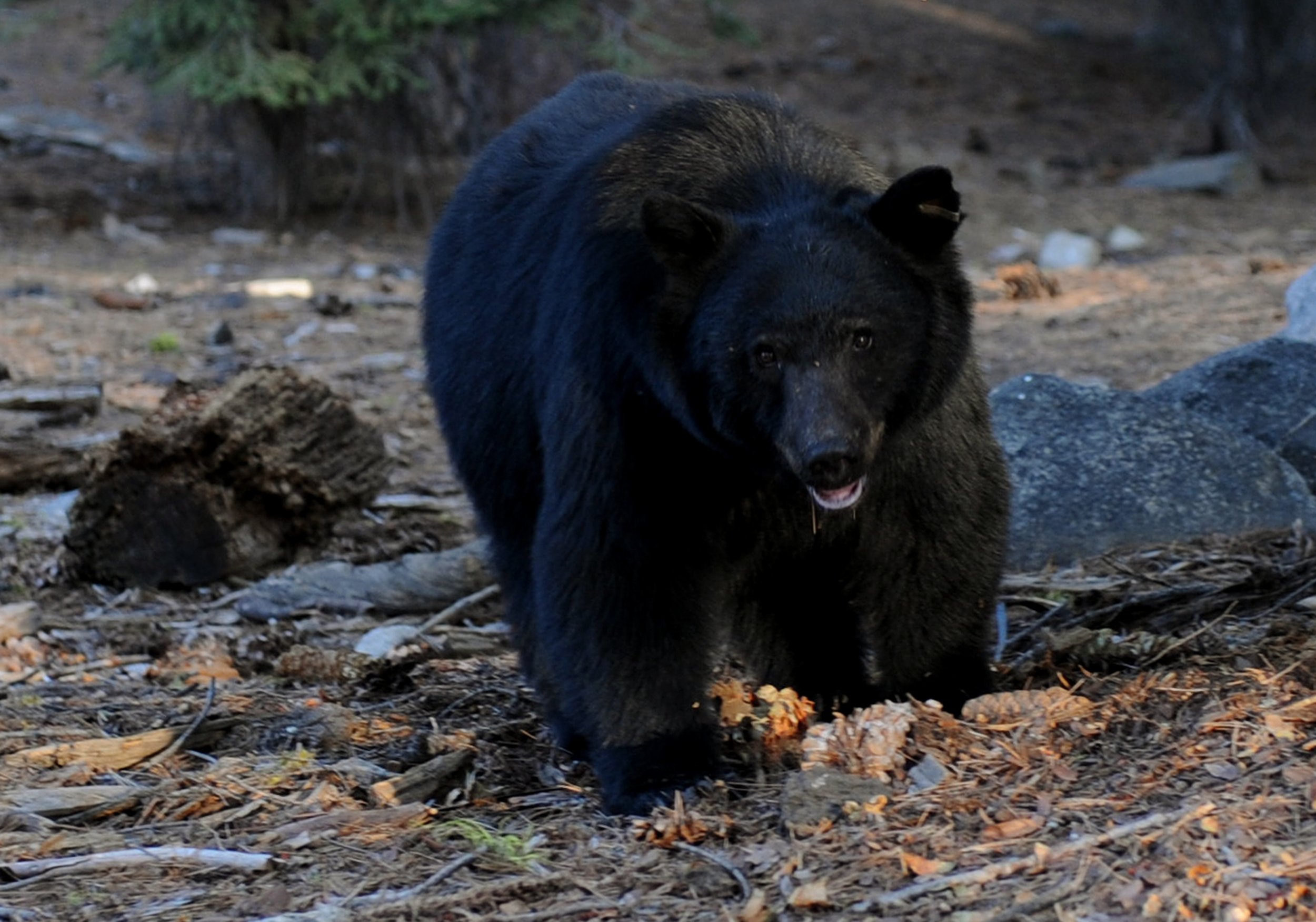 A soldier was left with "life-threatening injuries" on Saturday after a bear he shot during an Alaska hunting trip fell from a ridge, dislodged some rocks and landed on him.
Two men, William McCormick, 28, and Zachary Tennyson, 19, were hunting in the area around Carter Lake at the time of the incident, a dispatch from the department of public safety and state troopers read. Authorities were alerted by a satellite distress beacon at around 12:10 p.m.
"The pair were hunting in the area and shot a bear above them on a ridge," the dispatch read. "The bear rolled down the slope dislodging rocks in the process. [McCormick] was injured when he was struck by both a rock and the bear." Tennyson was not injured, authorities said.
According to KTVA, a CBS-affiliated television station, a 200-pound black bear struck the Anchorage-based soldier. Trooper spokesman Tim DeSpain confirmed the animal had died.
The dispatch said: "Alaska State Troopers, Bear Creek Fire Department, Moose Pass Volunteer Fire Department and Lifemed all responded to the scene. McCormick was hand-carried to a Lifemed helicopter and transported to Anchorage Providence with life-threatening injuries."
On Monday, local media outlets reported McCormick remained in a "serious" condition. The two hunters reportedly live on Joint Base Elmendorf-Richardson, located in Anchorage.
U.S. Army Alaska spokesperson Lt. Col. Martyn Crighton told KTVA that McCormick is a specialist, and Tennyson is a private first class. Both men are currently serving with the 4th Brigade Combat Team (Airborne), 25th Infantry Division.
The Alaska Department of Fish and Game says there are an estimated 100,000 black bears in the state. It is home to other game species, including grizzly bears, elk and moose. Adult black bears stand about 29 inches at the shoulders and measure about 60 inches nose to tail.
An average adult male black bear in spring typically weighs around 180–200 lbs.
Miner Mauled
On Monday, Alaska wildlife officials confirmed another death was caused by bear mauling. The incident took place at Greens Creek Mine, where the man worked as an employee.
The victim was named as Anthony David Montoya, 18 of Hollis, Oklahoma. A dispatch stated: "Montoya was mauled by a sow and two cubs. All three bears were killed prior to troopers arriving on scene. Next of kin has been notified. Montoya's body will be sent for autopsy."
"The incident occurred at a remote drill site on the surface of the mine property that can only be accessed by helicopter," said mining company Hecla Greens Creek online. "Mine personnel are securing the area and working with state and federal authorities to investigate the situation."