American Soldier Killed in Afghanistan Helicopter Crash, Taliban and ISIS not Suspected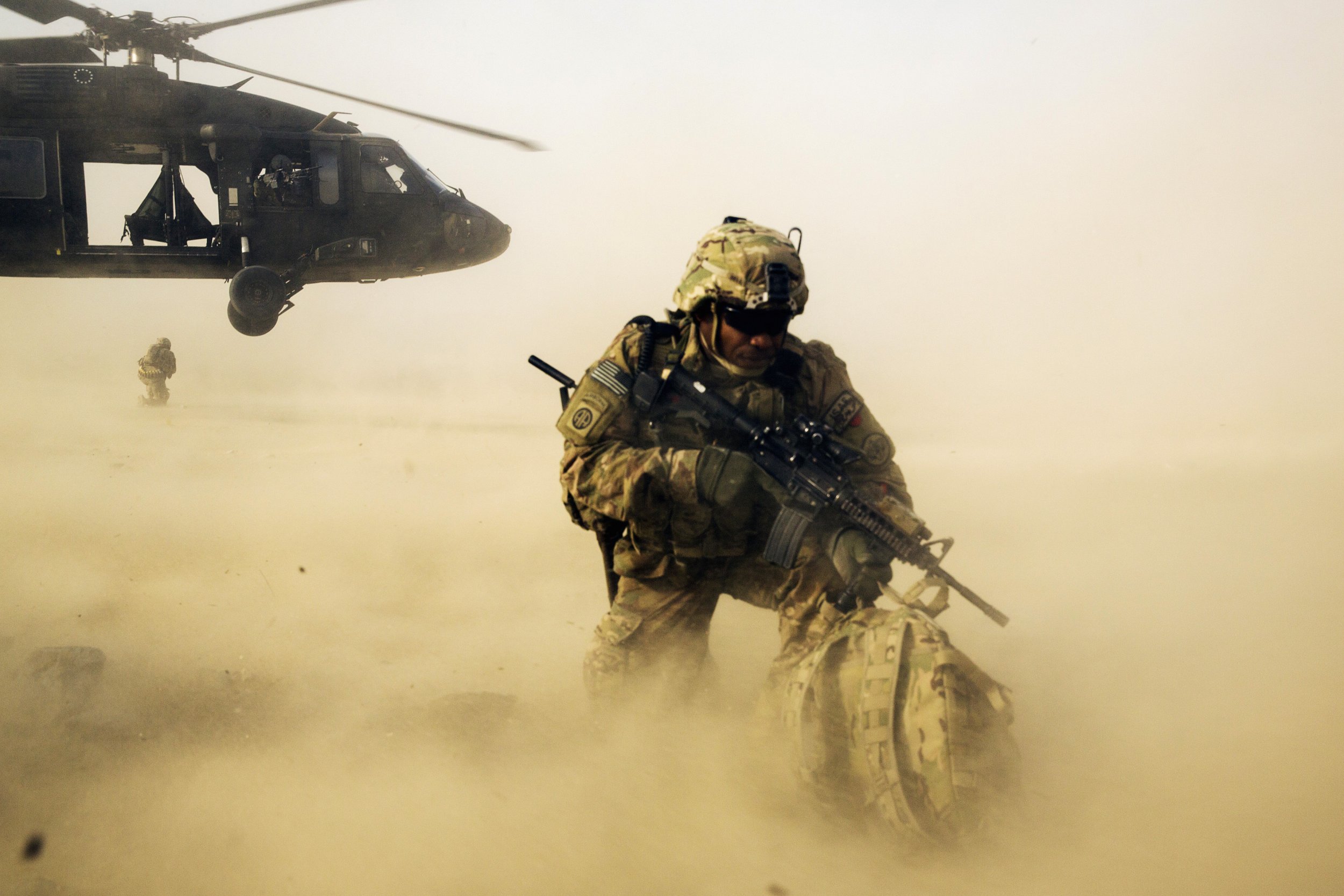 A U.S. soldier has been killed and six more wounded in a helicopter crash in Afghanistan, the military said on Saturday.
The Resolute Support mission said that the crash occurred on Friday night in the eastern province of Logar, which is located south of the capital, Kabul.
The mission said that the crash was not caused by militant groups. Both the Taliban and the Islamic State militant group (ISIS) operate in Afghanistan and are waging an insurgency against the Afghan government and western forces present in the country.
"Resolute Support is investigating the circumstances of the crash to determine more facts and will release relevant details as appropriate," it said in a statement. "We have full accountability of all personnel and the crash site has been secured."
It added that everyone involved in the incident had been accounted for.
The top U.S. general in the country, who is leading President Donald Trump's new strategy of expansion there, sent his condolences to the relatives of the unidentified soldier.
"We are deeply saddened by the loss of our comrade," said U.S. Gen. John Nicholson, commander of Resolute Support in Afghanistan. "On behalf of all of Resolute Support, our heartfelt sympathies go out to the families and friends of our fallen comrade and those injured in this unfortunate event."
A spokesperson for the provincial governor, Salim Saleh, said that the helicopter had made an emergency landing after hitting a tree.
As many as 4,000 U.S. soldiers are present in Afghanistan but Trump announced in August that he would not order an exit from the country, despite previously advocating for his predecessor Barack Obama to do so.
Trump argued that more troops were necessary to deprive radical Islamist groups of control and territory.
"The consequences of a rapid exit are both predictable and unacceptable," he said in an August speech. "A hasty withdrawal would create a vacuum that terrorists, including ISIS and Al-Qaeda, would instantly fill."
ISIS has gained in influence in the country, setting up an affiliate in the eastern province of Nangarhar. The extremist militant group has claimed responsibility for several mass casualty attacks in Kabul and, as it loses territory in Iraq and Syria, there are fears that it could shift its focus to Afghanistan, where the government is already battling a years-long insurgency by the Taliban.