U.S. Soldiers Eat Scorpions, Spiders and Drink Cobra Blood in Annual War Games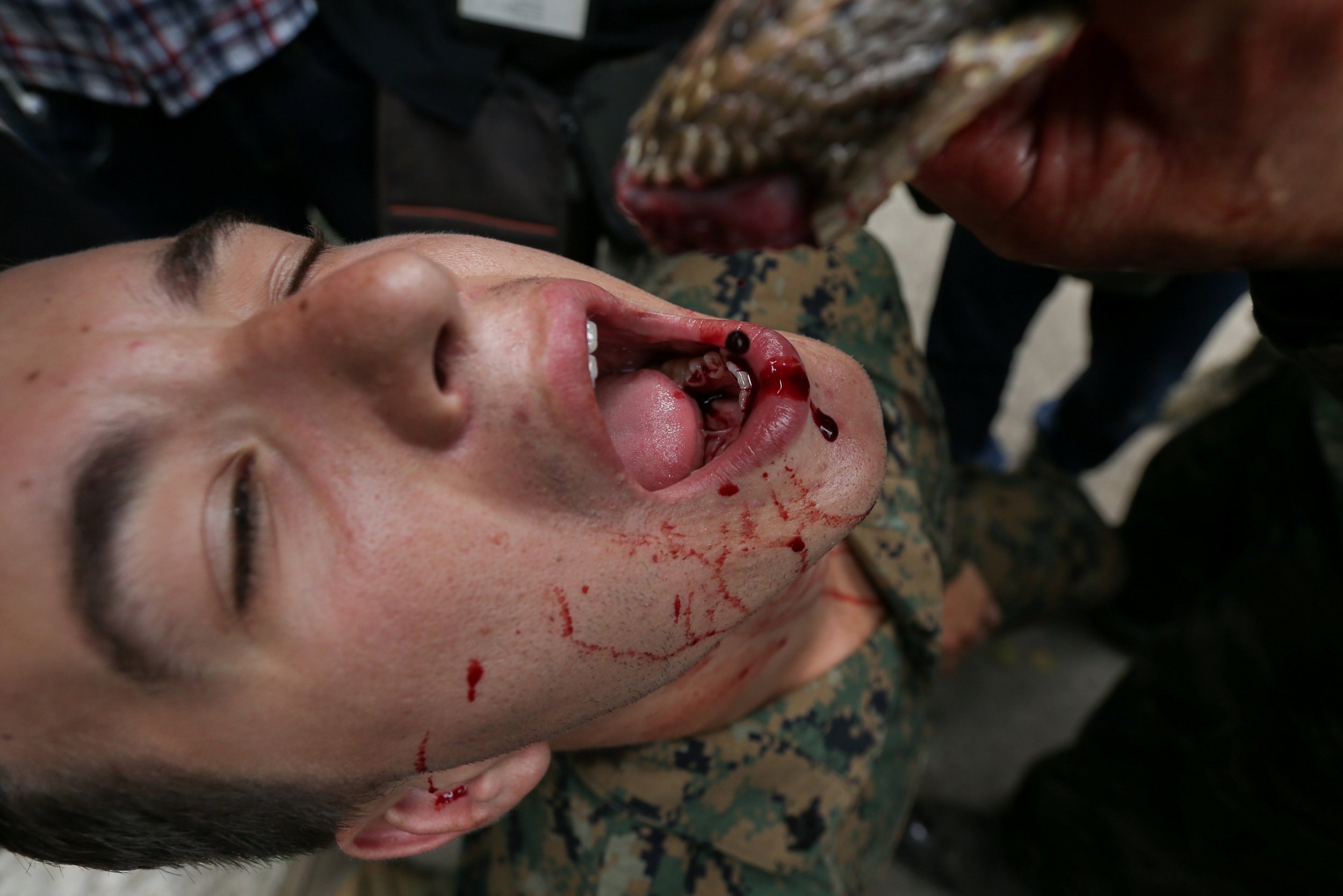 U.S. Marines and South Korean troops were treated to a jungle survival training courtesy of Thai soldiers as part of the annual Cobra Gold military exercise.
The 10-day multinational military drill began in Thailand on February 13, seeing the participation of a total 11,075 troops from 29 countries, the seven main participants including the U.S., Thailand, South Korea, Indonesia, Japan, Malaysia, and Singapore. The U.S. sent some 6,800 troops to take part in the drills, almost double the amount that participated last year.
The surviving skills training is a staple of the exercise, now in its 37th year, considered to be useful for soldiers who would not normally have a chance to train in the jungle. "We do have that potential of being separated especially in jungle this thick and being able to sustain ourselves is crucial, so yes, it's very beneficial and necessary," U.S. Marine identified in Reuters as Sergeant Griffin said.
The Thai military instructor, chief petty officer 1st class Pairot Prasarnsai, emphasized the importance of providing nutrients and liquids while out in the wilderness of a tropical forest. He showed the soldiers various skills, such as obtaining water from vines and safely eating poisonous animals like scorpions and spiders. The soldiers also tasted raw geckos, grilled gibbons and civets, as well as local vegetables.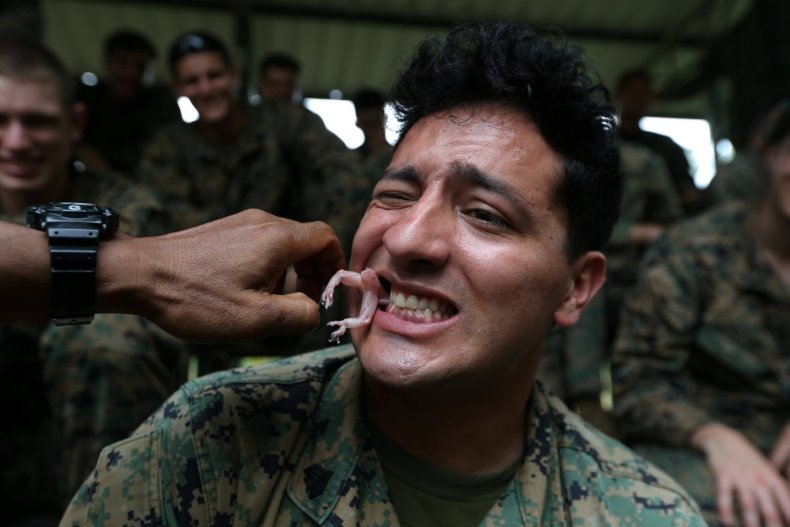 The soldiers were also fed blood from a cobra. "Fishy. Tastes like fish. It's interesting," an unidentified soldier replied when asked about the flavour, quoted in Reuters. Drinking snake blood may be the tastier liquid they could find if stranded in the jungle.
"Knowing where to find water is the most important skill (for survival). If there's no water in the rivers, trees or vines, we have to rely on water from ourselves which is our urine. If we don't have that, then we take it from animals. We can take it from any kind of animals, which is just for surviving, not to be full," the instructor told the troops.
The U.S. military says the Cobra Gold drills aim to improve the participating countries' capability to work together on a number of different operations, including maritime security and responding to large-scale natural disasters. On Saturday, 300 South Korean soldiers joined 2,000 Thai and U.S. troops for an amphibious landing drill, the Associated Press reported.