U.S. Soldiers to Get Pocket-Sized Drones by 2018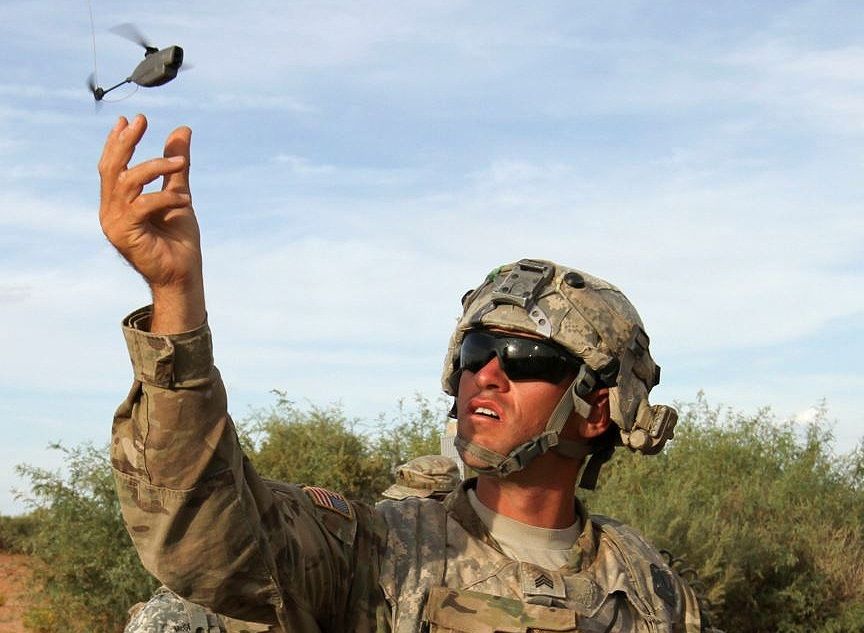 The U.S. Army is planning to equip its soldiers with miniature drones by 2018 in order to assist with ground operations.
The Soldier Borne Sensors (SBS) concept will see drones weighing less than a third of a pound carried in the pockets of soldiers, ready to be deployed for impromptu reconnaissance missions.
"Ensuring that soldiers have the most advanced equipment, from protective equipment such as helmets and body armor, to weapons, power solutions and sensors and lasers, means keeping ahead of scientific and engineering innovation," the U.S. Army said in a request for information about the technology last month.
"One such effort is bringing small-Unmanned Aircraft Systems (UAS) technology…solutions to the individual soldier on the battlefield.
The SBS concept follows in the footsteps of similar systems used by the British and Norwegian armies, which use Black Hornet drones
The Maneuver Center of Excellence (MCoE) at Fort Benning, Georgia, which has already tested the Black Hornet drones, will be used as a consultation platform with the drone industry.
"We've had numerous studies as well as experimentation within our battle labs," Phil Cheatum, deputy branch chief of electronics and special developments at MCoE, told Army Times.
"We continue to see that soldiers are kind of lacking at the squad level for relevant information that's immediately around them. We don't know what we don't know about what's out there right now."
The U.S. Army is holding a "virtual industry" forum on April 12 in order for those within the drone industry to hear about the SBS program directly.
In 2018, every U.S. soldier could come equipped with an army of tiny drones - the pocket-sized drones are being developed for U.S. Army ground troops for use in battle. The Black Hornet will be equipped with cameras to give details on enemy positions.