American troops operating in Africa need better protection and training, the Pentagon stated in a report about the deaths of four U.S. soldiers in Niger.
The troops were killed in an ambush by fighters from militant group Islamic State (ISIS) near the village of Tongo Tongo, by the Mali border, in October 2017.
An eight-page report released on Thursday outlined flaws in the operation, including command mistakes, insufficient training and the element of surprise in the attack by a well-trained and better-armed force, Reuters reported.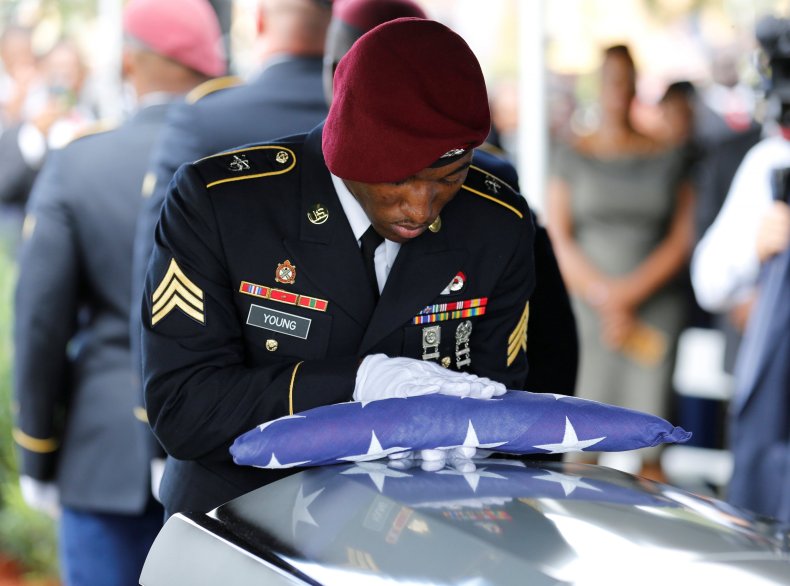 Marine Corps General Thomas Waldhauser, commander of United States Africa Command, said at a news conference, "I take ownership of all the events connected to the ambush of 4 October. The responsibility is mine."
Waldhauser said that troops are now better trained and equipped, following a review of operating procedures ordered by Defense Secretary Jim Mattis.
The Pentagon report was compiled after interviews with 143 people, including survivors. The soldiers were hunting for a high-ranking ISIS militant, but without the necessary approval from someone senior in the chain of command.
The militant was not found, and the troops, who had not trained for the mission, went to gather intelligence before they were ambushed. It is unclear whether local villagers tipped off the militants.
The report said there was a "contradictory and ambiguous" command approval system as well as "a general lack of situational awareness and command oversight at every echelon." It could not pinpoint a sole reason for the ambush.
U.S. Senator Tim Kaine, from the Senate Foreign Relations and Armed Services committees, said in a statement that the tragedy was "deeply troubling. Our troops were in Niger to 'train and equip' the Nigerian military. They embarked on a mission described as consistent with that limited purpose, but it was actually a 'kill-or-capture' combat mission designed to target a high-value person believed to be present in the region."
The soldiers who were killed were Army Sergeant La David Johnson, 25; and Staff Sergeants Bryan Black, 35; Jeremiah Johnson, 39; and Dustin Wright, 29.
Wright's father, Arnold Wright, told the Associated Press that "the whole thing was a screwed-up mess."